Solo Pro FHD 13.3"
Save Space While Doubling Your Screen
The SideTrak Solo Pro 13'' is built to save space while maximizing productivity. This second screen weighs only 1.3 lbs. and has a remarkably slim 0.5" profile. Its convenient kickstand makes it simple to set up, and you won't sacrifice quality thanks to the 1080p LED screen and adjustable settings.
PRODUCT OVERVIEW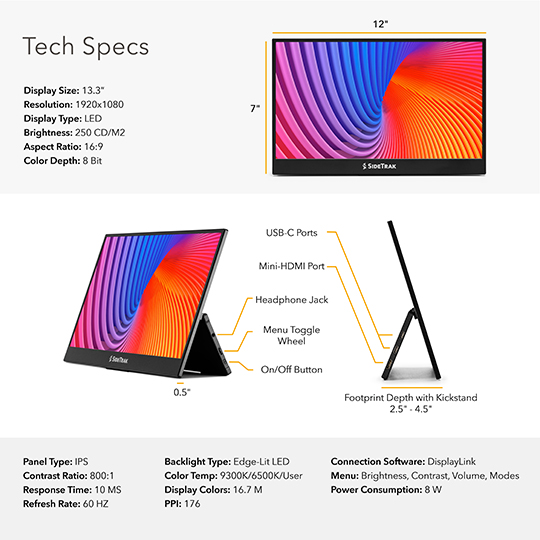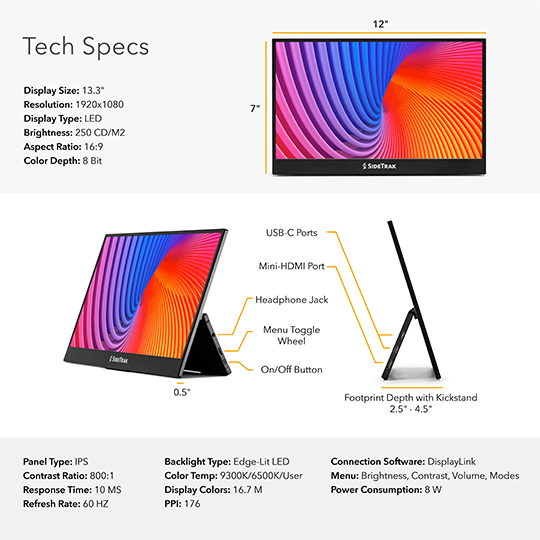 Technical Specification & Compatibility

Dimensions & Weight

Dimensions: 12.01" x 7.62" x 0.51"
Weight: 1.3 lbs

Screen Specs

Screen Size: 13.3"
Panel Type: IPS
Display Type: LED
Resolution: 1920x1080
Brightness: 250 cd/m2
Response Time: 10 ms
Refresh Rate: 60 Hz
Aspect Ratio: 16:9
Contrast Ratio: 800:1
Power Consumption: 8 W

Compatibility

Operating System: Windows, Chrome, & Mac
Ports Required: Thunderbolt USB-C or USB-A and HDMI
Device Size: Any
Download: Not Required
Hands-On Collaboration
Productivity Prioritized
Space-Saving Second Screen
Reliable Travel Companion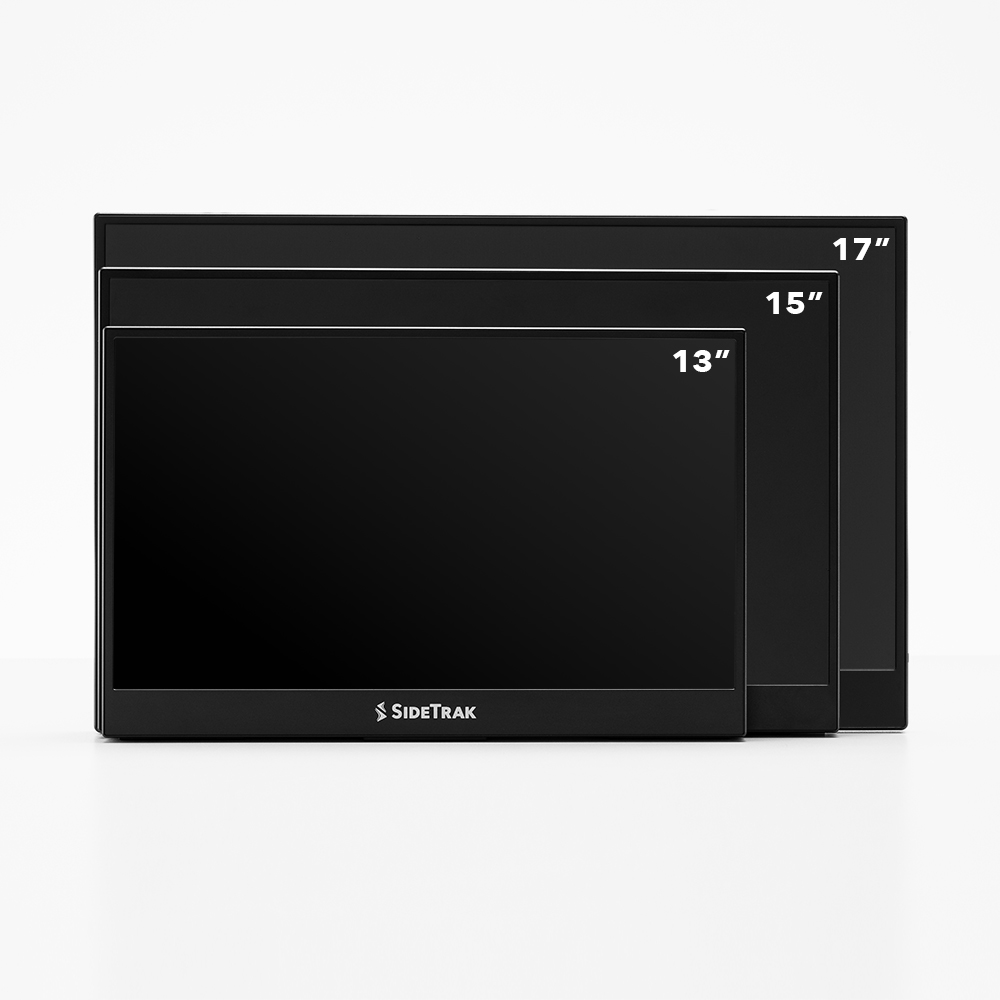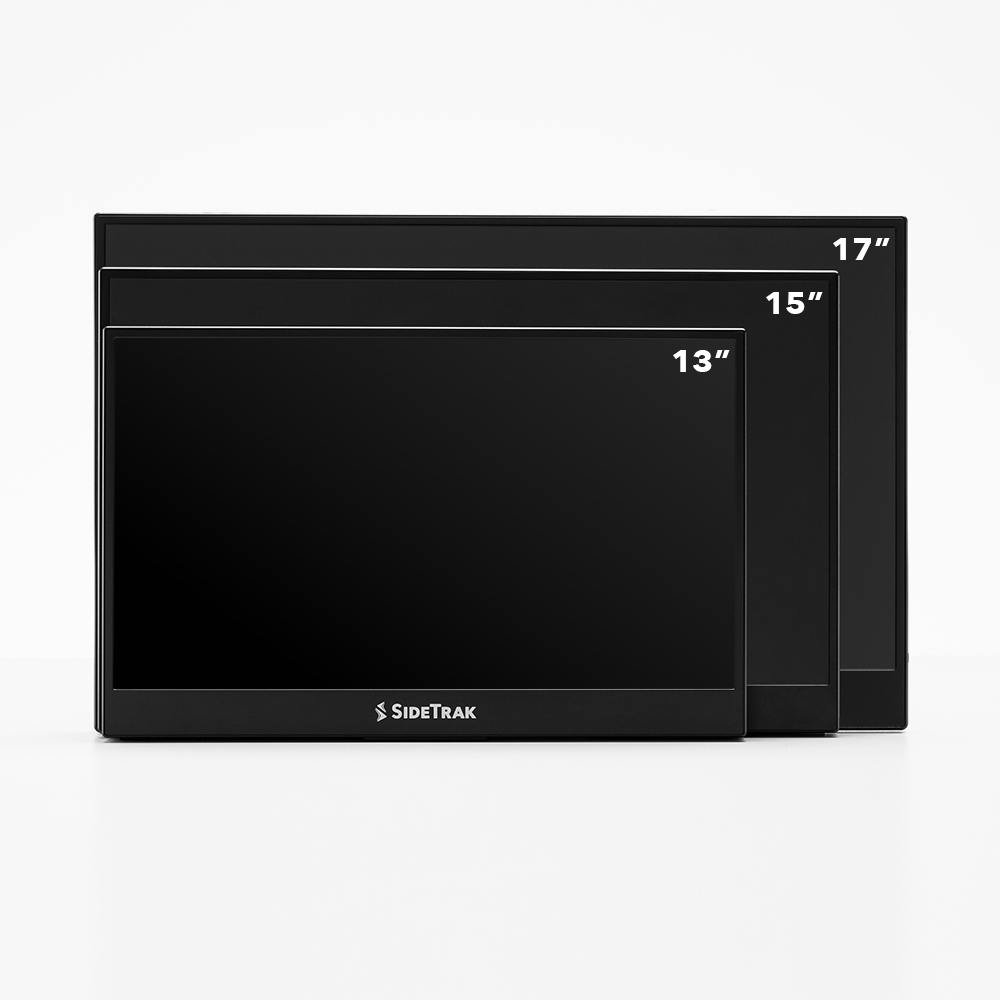 Space-Saving Second Screen
Keep tabs and windows compartmentalized no matter where you're working. At only 1.3 lbs., SideTrak Solo Pro 13'' goes anywhere you go.
Hands-On Collaboration
Put your second screen in the palm of your coworker's hands or switch back and forth between chat and your current work without changing tabs.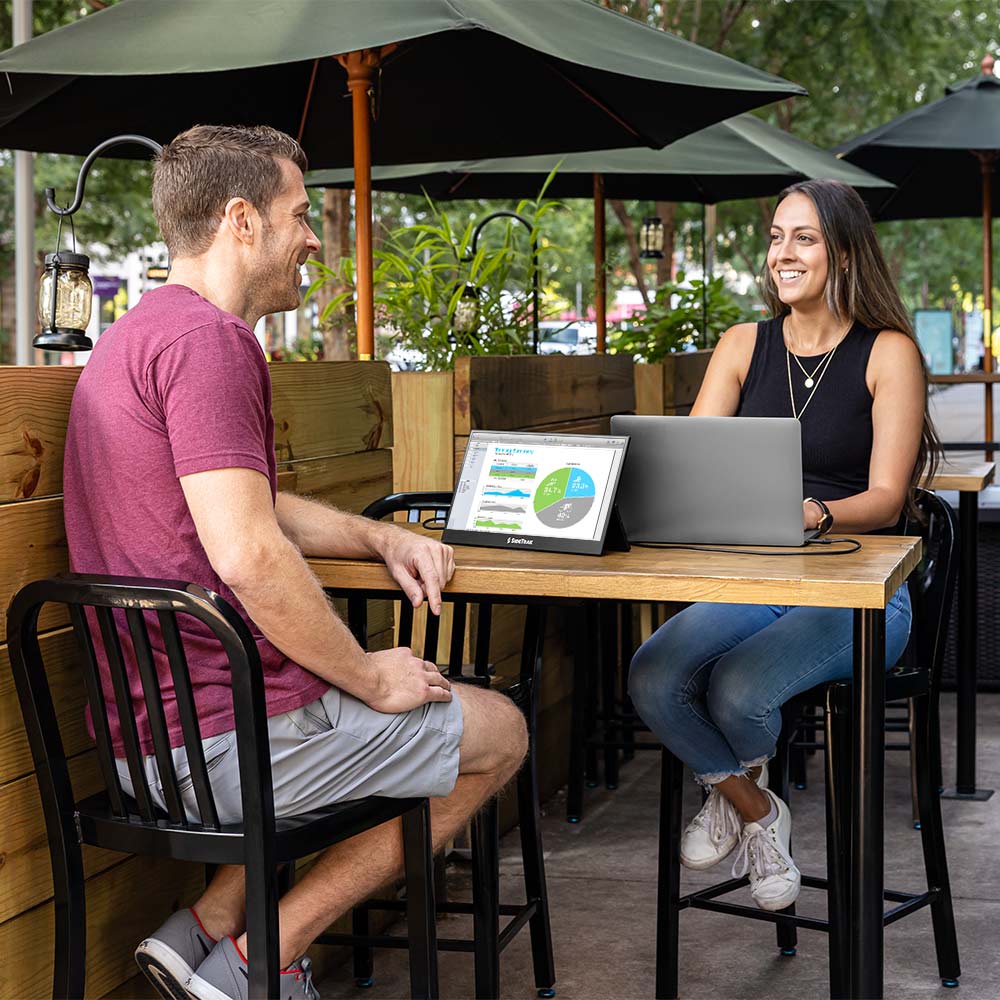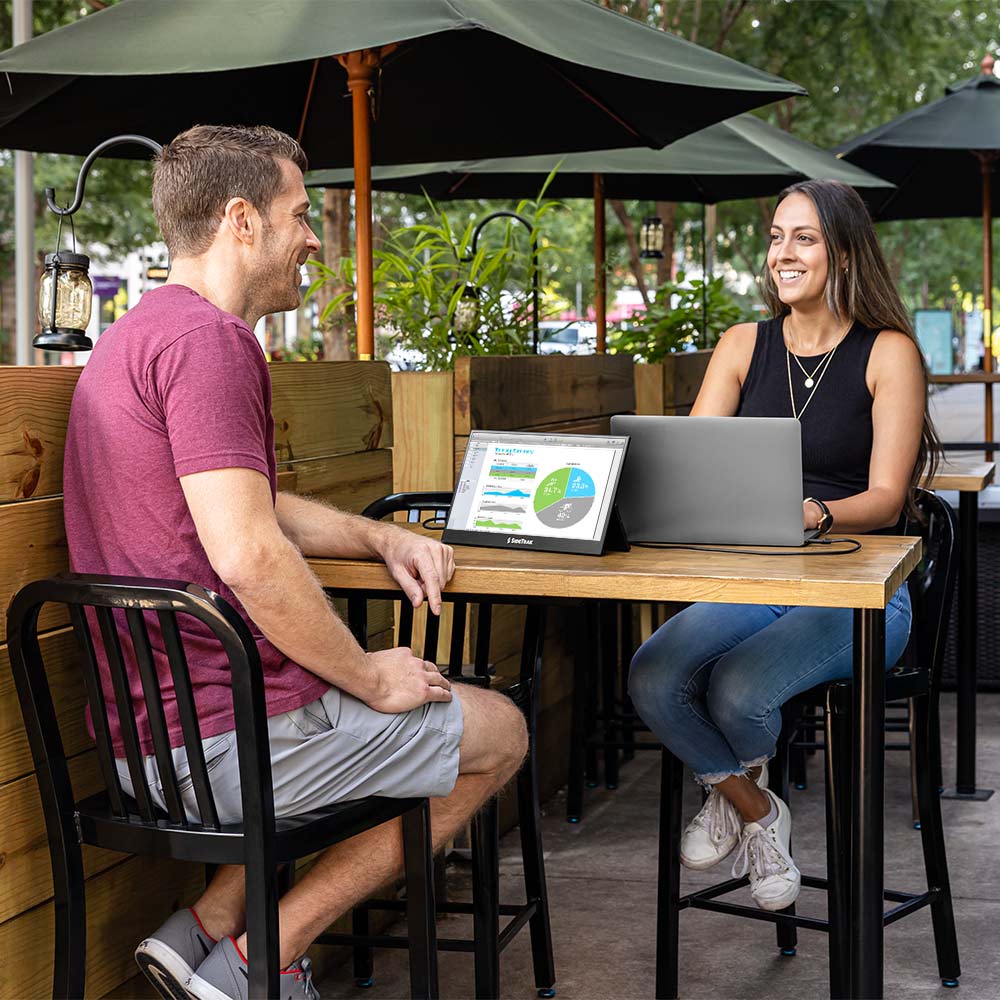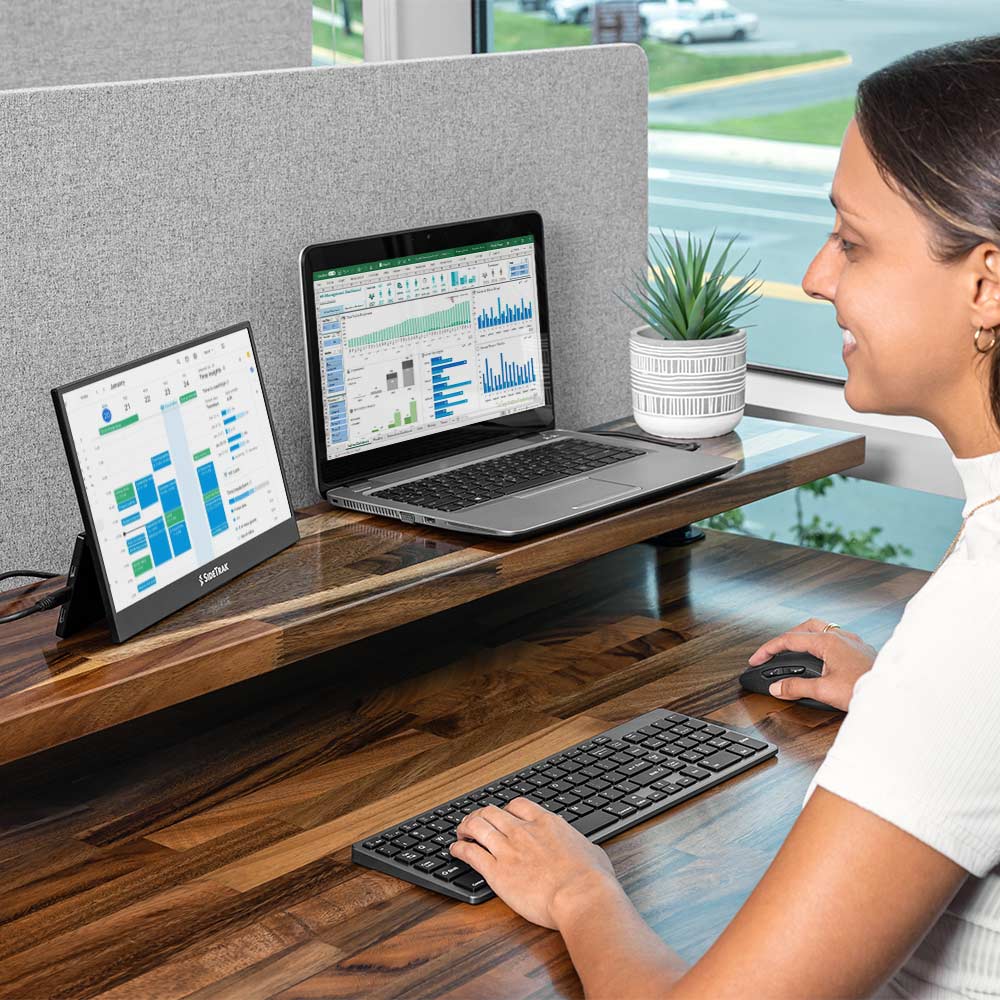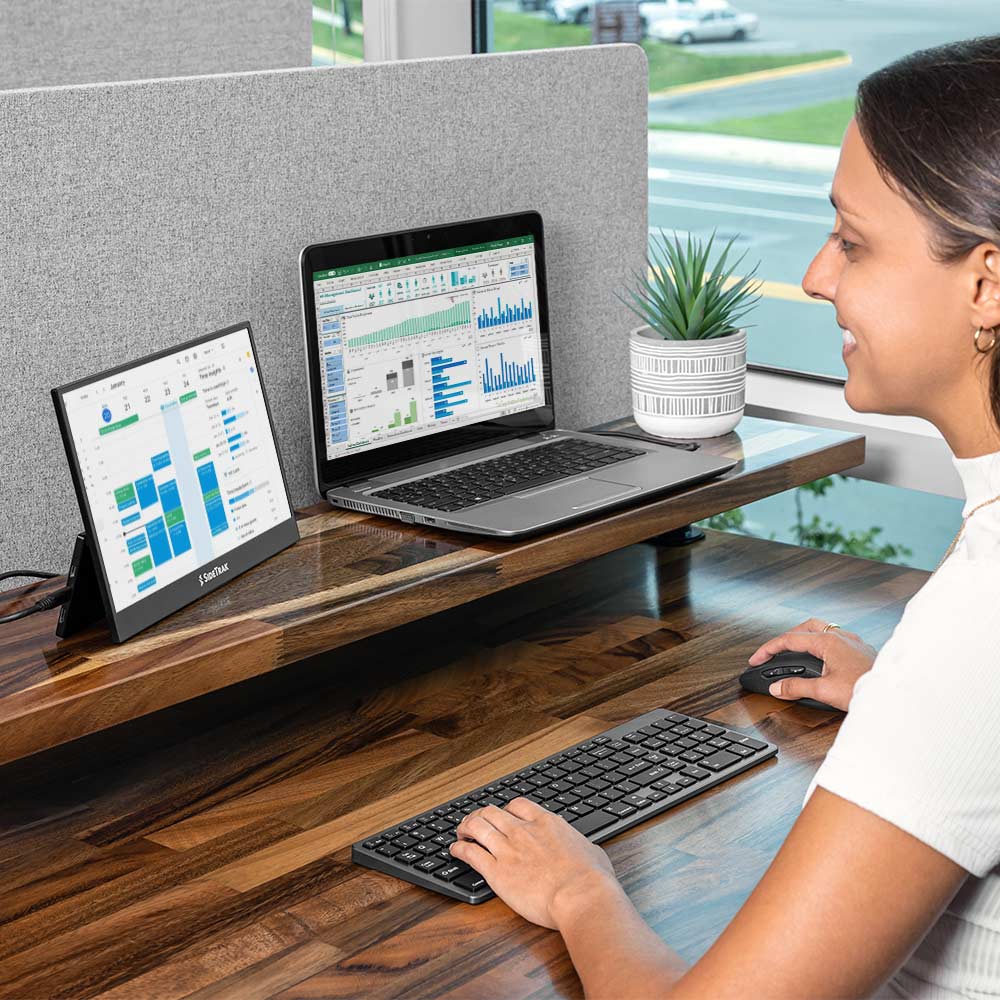 Productivity Prioritized
With double the screen real estate, you'll have twice the capacity to organize your projects and meet your deliverables.
Reliable Travel Companion
With its slim 0.5" profile and easy set up, this portable laptop monitor is meant to be on the move.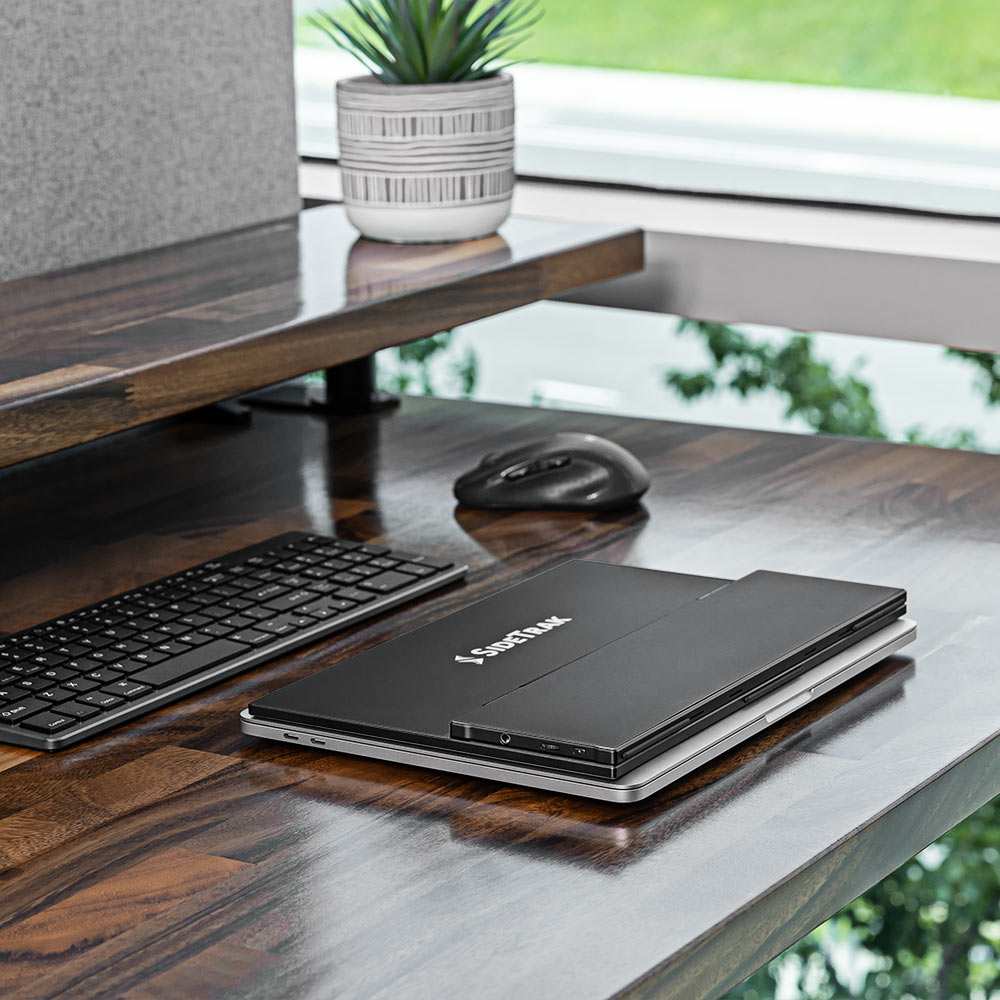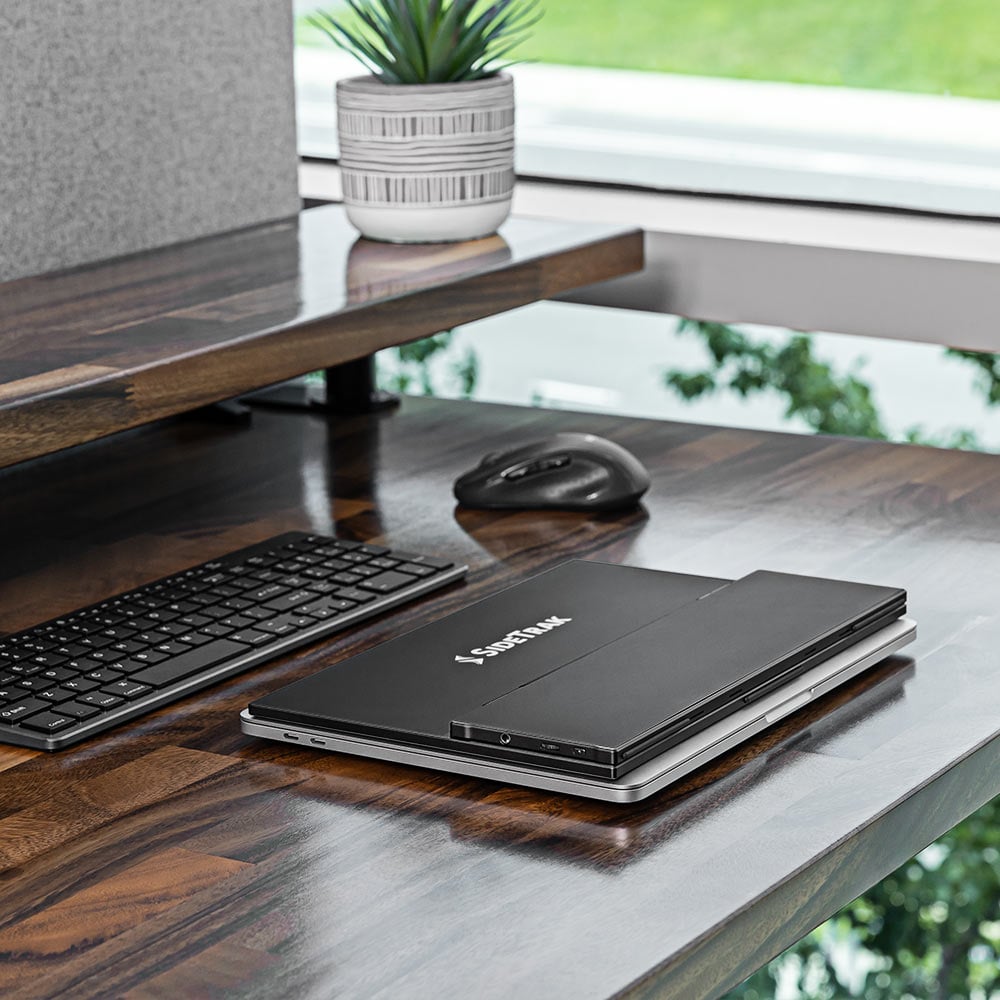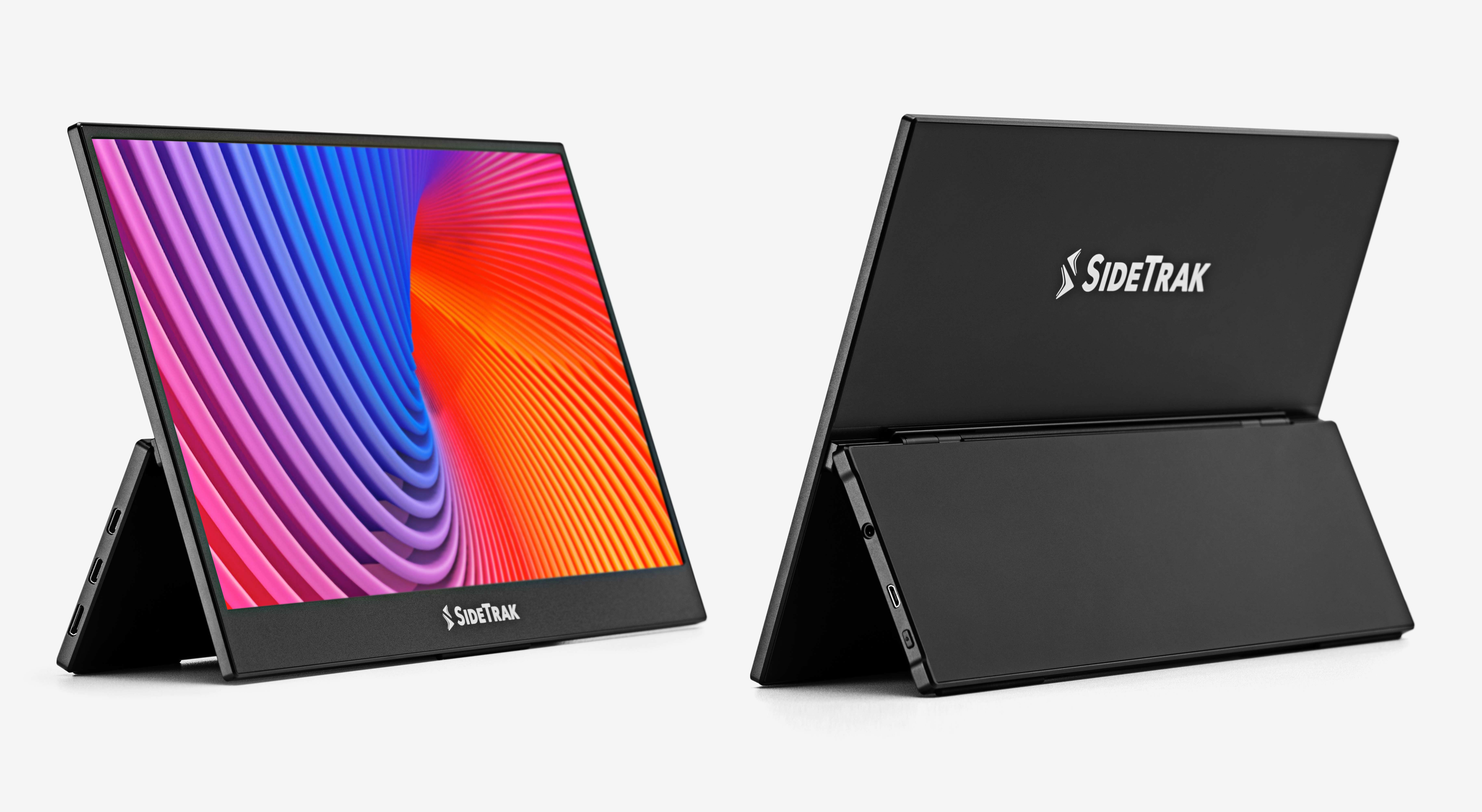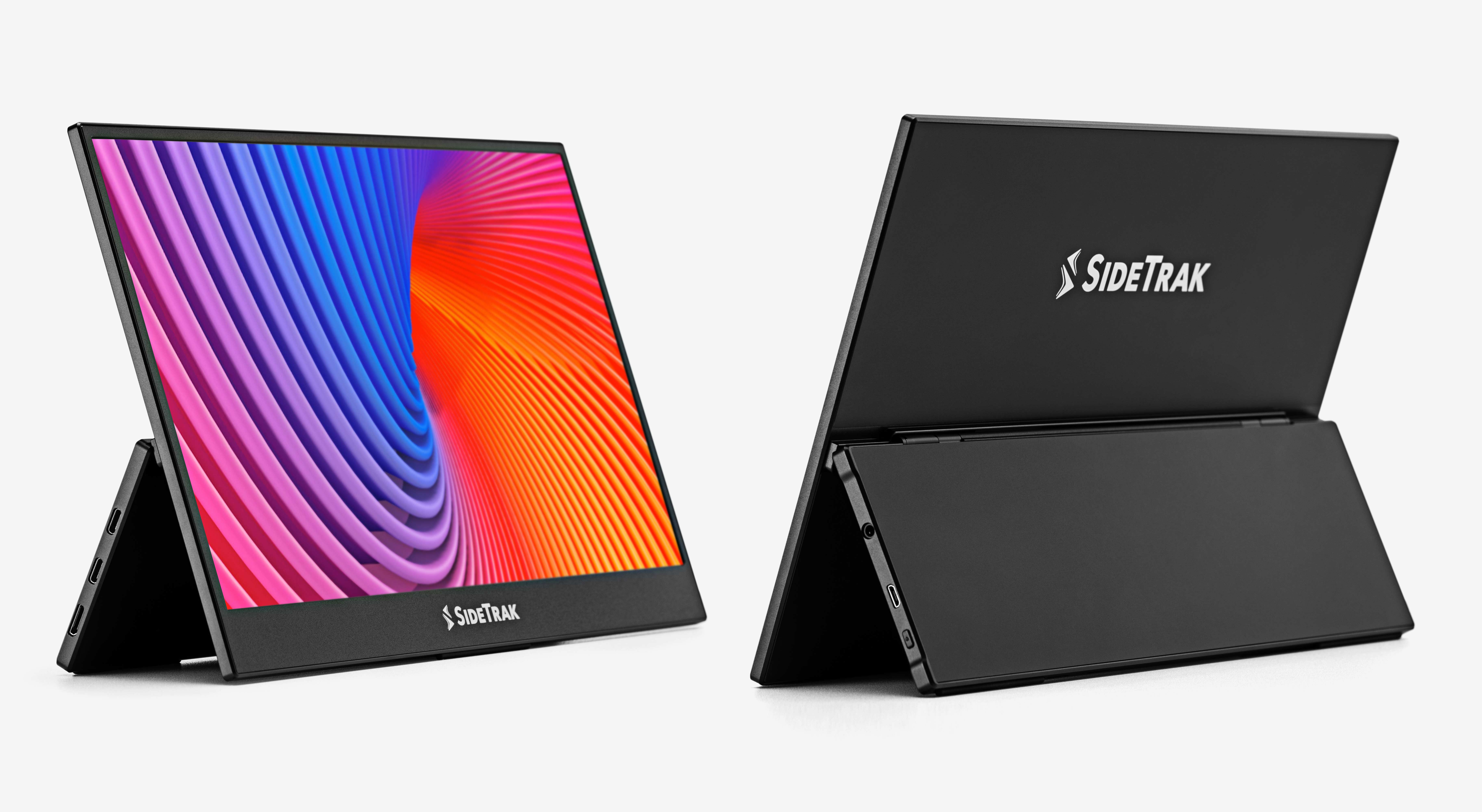 Extend, mirror, or span your screen in seconds across a second workspace
High quality 1080p LED screen
Lightweight display at only 1.3 lbs
Space-Saving Yet Substantial Setup
SideTrak Solo Pro 13'' freestanding monitor brings full-size functionality to go-anywhere size. At just 1.3 lbs. and 0.5" thick, this slim portable monitor extends, mirrors, or spans your screen across a second workspace. Its 1080p LED screen has adjustable settings and uses a low 8W of pass-through power. This tiny, yet mighty, second monitor is made to meet the demands of work in any place.
COMPARE PRODUCTS
$249.99
The Solo Pro FHD 13.3" mini portable freestanding monitor allows you to maintain the productivity of a dual-screen setup no matter where you go. 
Straightforward connection via USB-C or mini-HDMI

 and USB-A

Dual-screen functionality delivered at only 1.3

lbs.

 

Doesn't add bulk to your bag at just 12.01" x 7.62" x 0.51" 

 

Uses convenient pass-through power

 

Freestanding monitor with kickstand is easy to share   

 
CURRENT SELECTION
$249.99
Sleek, freestanding portable monitor that is designed to boost productivity and efficiency from anywhere.
15.8" Full HD anti-glare LED display

 

Amazing streaming experience with HDR & FreeSync

Stunning wide color gamut and 8-bit color display

 

Slim, lightweight & durable design

 

Ultra-thin bezels & sleek, matte finish

 

Adjustable brightness, volume, and display settings

 
See Full Details
$499.99
17.3" freestanding portable monitor with a cover that has a sleek design and detailed HD picture. 
17.3" Full HD LED anti-glare LED display with cover

Amazing streaming experience with HDR & FreeSync

Stunning wide color gamut and 8-bit color display

Larger screen & ultra-thin bezels for a seamless picture

Adjustable brightness, volume, and display settings
See Full Details