Swivel HD 12.5" / 14"
Your Portable Monitor, Reimagined
Instantly double your laptop screen workspace with this game-changing new attachable portable monitor technology! SideTrak Swivel is a Full HD portable monitor that magnetically attaches to the back of your laptop with a metal plate to combine the productivity of working on two screens with the portability of a laptop.
PRODUCT OVERVIEW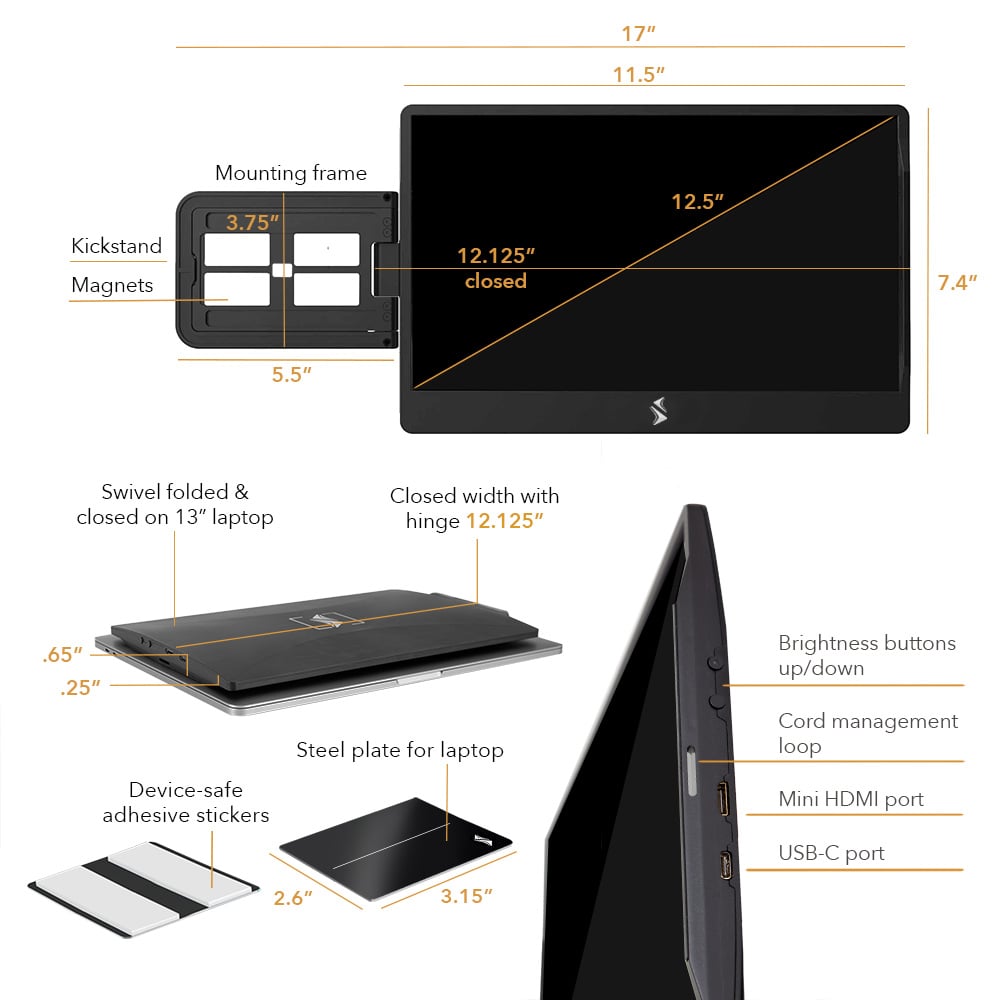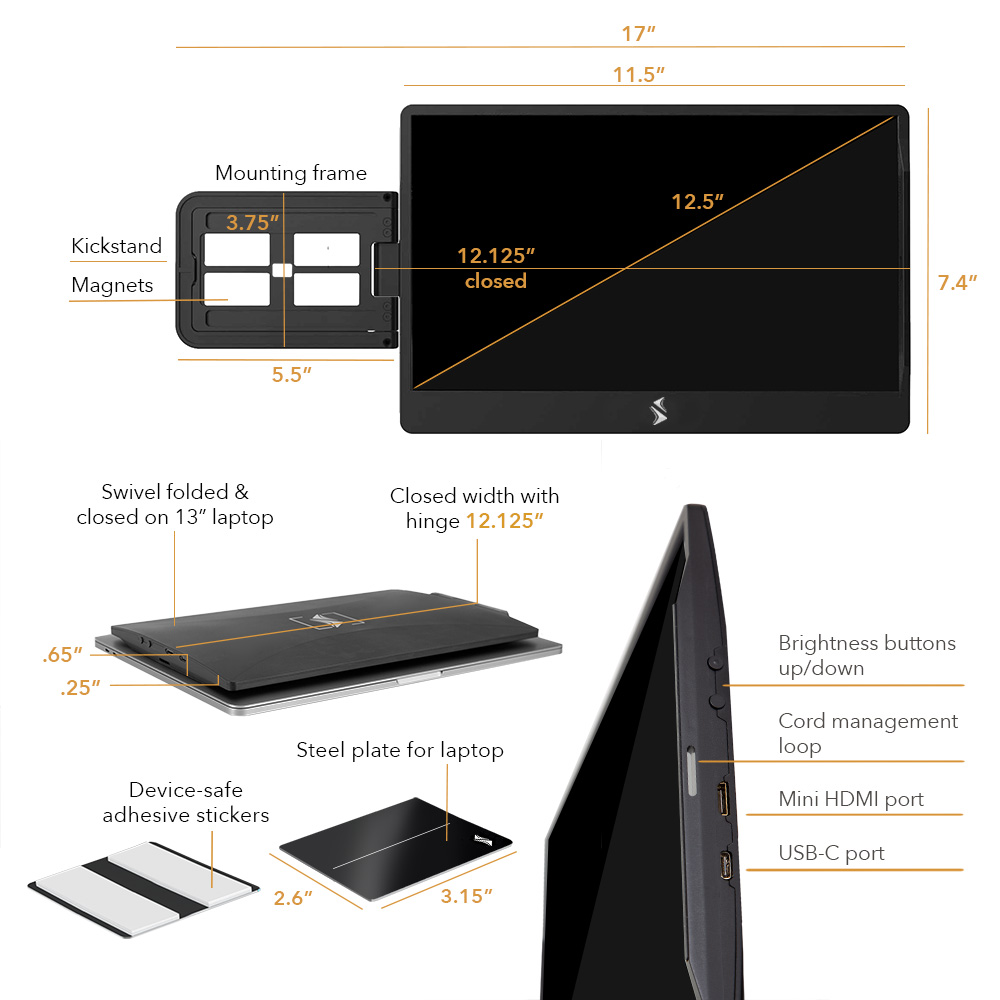 Technical Specification & Compatibility

Dimensions & Weight

Dimensions: 12" x 7.4" x 0.7"
Weight: 1.3 lbs

Screen Specs

Screen Size: 12.5"
Panel Type: TFT
Display Type: LCD
Resolution: 1920x1080
Brightness: 300 cd/m2
Response Time: 30 ms
Refresh Rate: 60 Hz
Aspect Ratio: 16:9
Contrast Ratio: 600:1
Power Consumption: 3.65 W

Compatibility

Operating System: Windows, Chrome, & Mac
Ports Required: Thunderbolt USB-C or USB-A and HDMI
Device Size: Any
Download: Not Required
Unleash Endless Productivity
Accomplish Anything, From Anywhere
Transform the Way You Collaborate
Productivity That Moves with You
Unleash Endless Productivity
Whether you are on a zoom call or working on an important project, two screens allow you to easily reference documents and take notes with more screen real estate.
Accomplish Anything, From Anywhere
Enjoy a change of scenery without sacrificing productivity. This portable monitor stays attached to your laptop and doesn't require a table so that you can work with two screens at a desk, on a couch, or outdoors. Set up your dual monitor workspace in seconds and easily move it with you throughout the day.
Transform the Way You Collaborate
Conveniently share your amazing ideas with coworkers and clients! This portable laptop monitor is designed to mirror, rotate 270°, swivel 360° and autorotate.
Productivity That
Moves With You
SideTrak Swivel's lightweight, durable, and slim design is built for your life on-the-go! It fits in most work bags so that you can carry it between your home and office.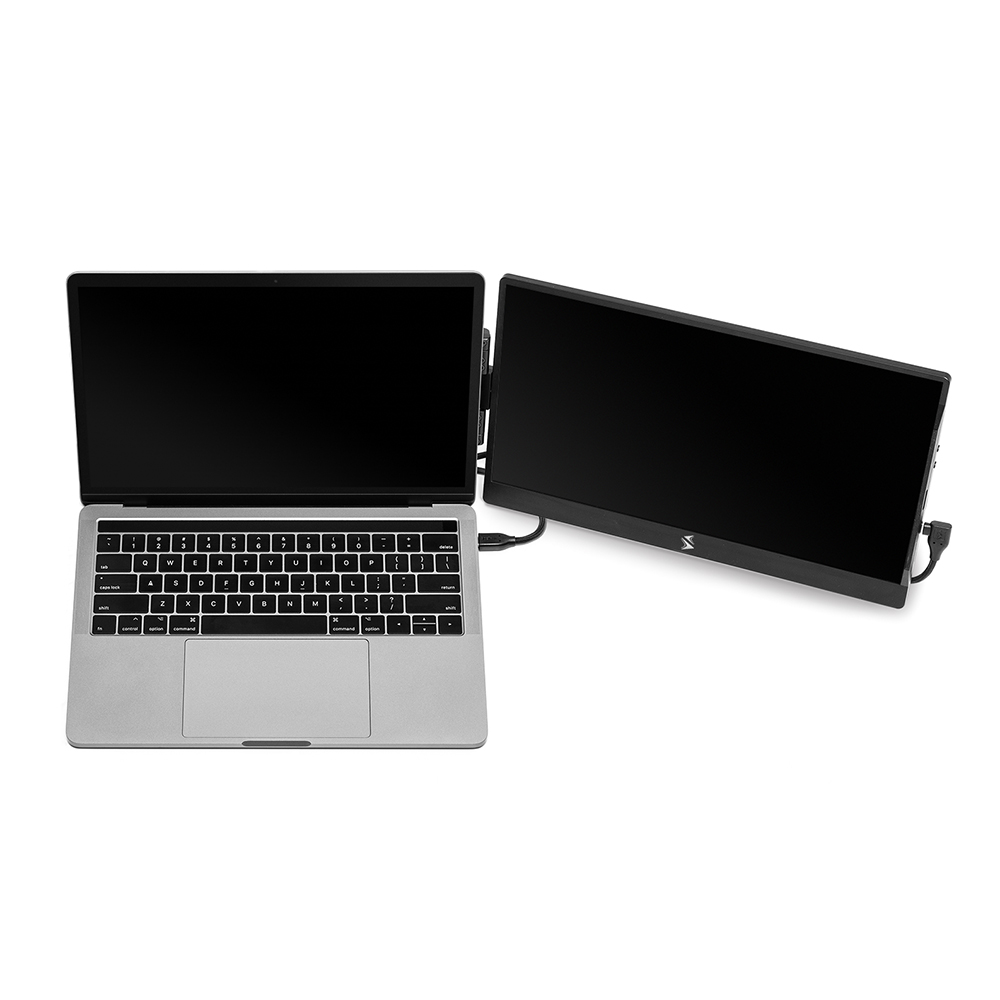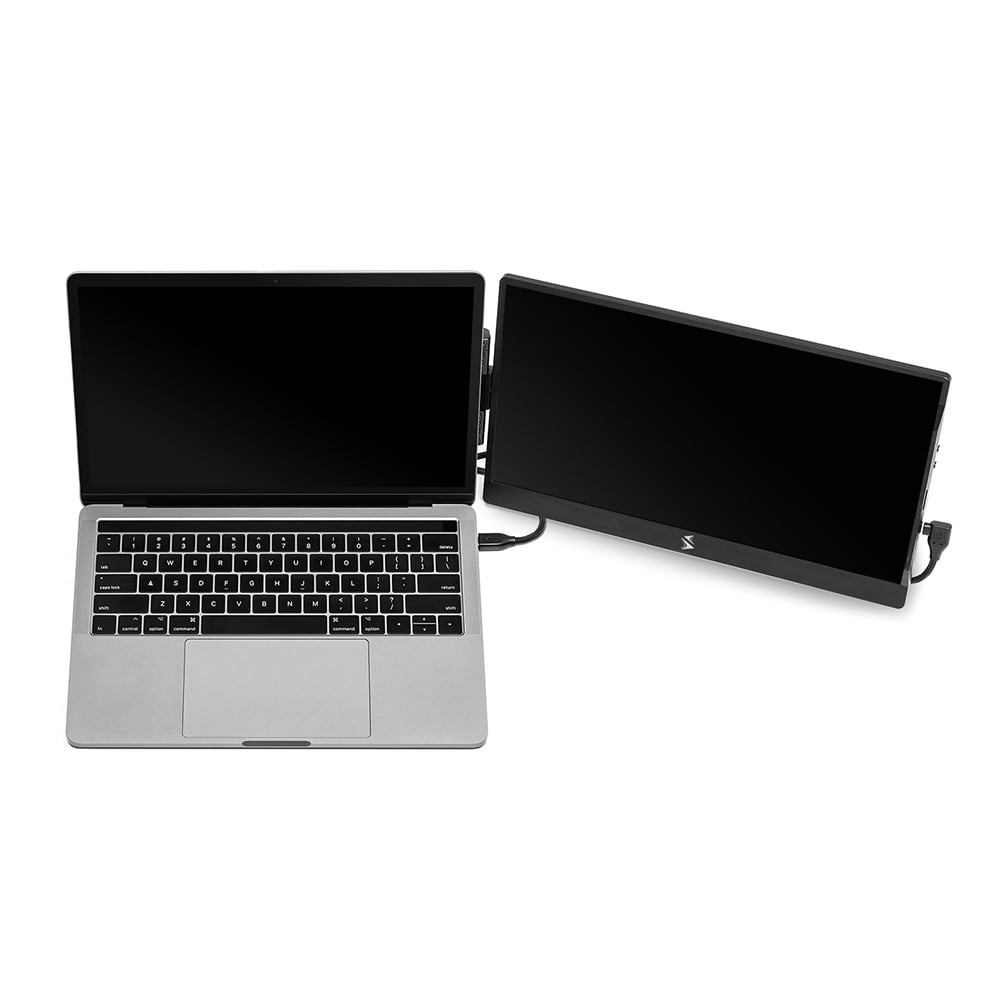 Securely attaches to your laptop
Powered by one USB-C cord or a USB and HDMI cord
Unique hinge rotates 270° & swivels 360°
Extend or mirror your laptop display
Unique Features
This innovative new portable monitor technology revolutionizes how you work in the office, at home, and on-the-go! Explore the features that make SideTrak Swivel unique.
COMPARE PRODUCTS
$339.99 - $369.99
Game-changing attachable portable monitor technology that instantly doubles your screen real estate. 
Screen rotates 270° & swivels 360°

 

Lightweight & portable design

Attached, freestanding, and portrait mode

 

Built-in kickstand, adjustable brightness, & screen auto-rotation

Compatible with Windows, Chrome, & Mac

Resolution of 1920 x 1080
CURRENT SELECTION
$289.99
Sleek, freestanding portable monitor that is designed to boost productivity and efficiency from anywhere.
15.8" Full HD anti-glare LED display

 

Amazing streaming experience with HDR & FreeSync

Stunning wide color gamut and 8-bit color display

 

Slim, lightweight & durable design

 

Ultra-thin bezels & sleek, matte finish

 

Adjustable brightness, volume, and display settings

 
See Full Details
$669.99 - $729.99
Two attachable portable monitors that enable an expansive, triple screen portable workspace. 
Two Full HD attachable portable monitors

 

Screens rotate 270° & swivel 360°

 

Extend or mirror your laptop display

 

Attached, freestanding, and portrait mode

 

Built-in kickstand, adjustable brightness, and screen auto-rotation

 
See Full Details