Solo 4k 15.6"
PRODUCT OVERVIEW
Technical Specifications & Compatibility

Dimensions & Weight

Dimensions: 14.5" x 8.9" x 0.4"
Weight: 2.5 lbs

Screen Specs

Screen Size: 15.6"
Panel Type: TFT
Display Type: LED
Resolution: 3840x2160
Brightness: 340 cd/m2
Response Time: 25 ms
Refresh Rate: 60 Hz
Aspect Ratio: 16:9
Contrast Ratio: 1000:1
Power Consumption: 6W

Compatibility

Operating System: Windows, Chrome, & Mac
Ports Required: Thunderbolt USB-C or USB-A and HDMI (may require 2 cords)
Device Size: Any
Download: Not Required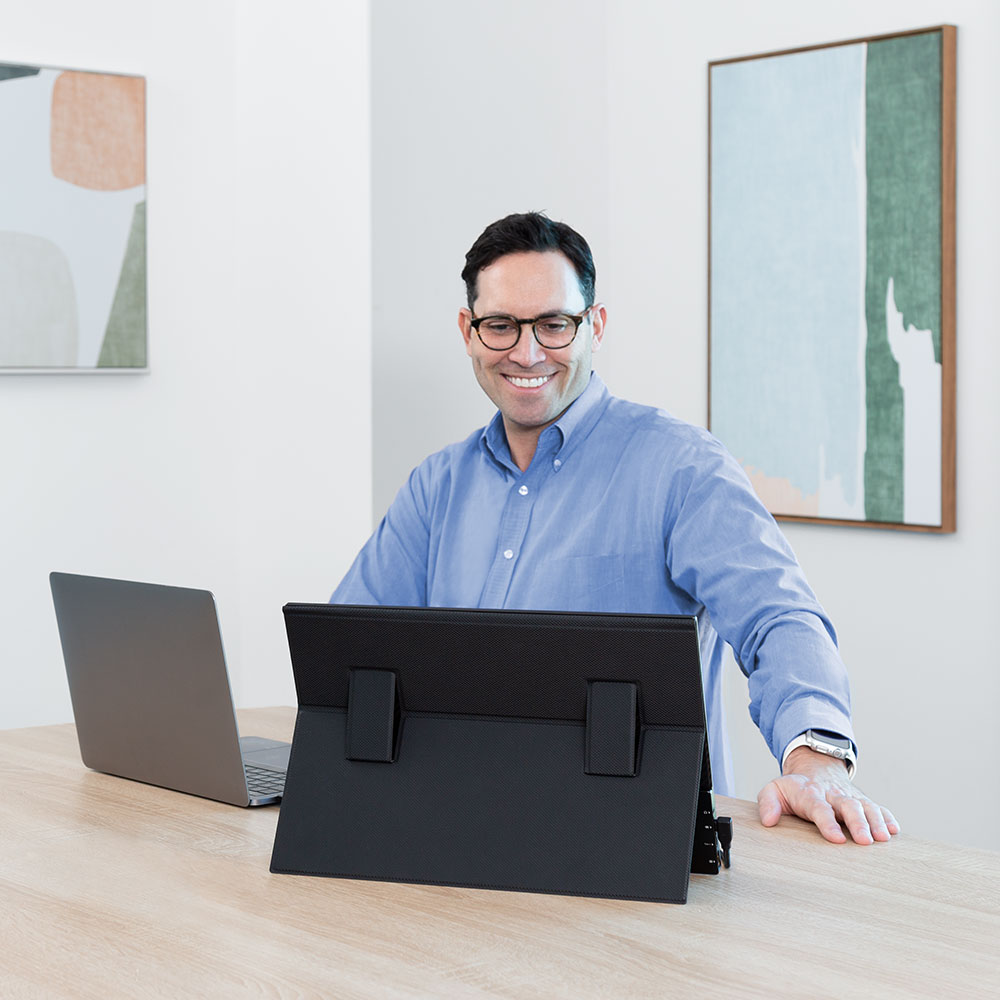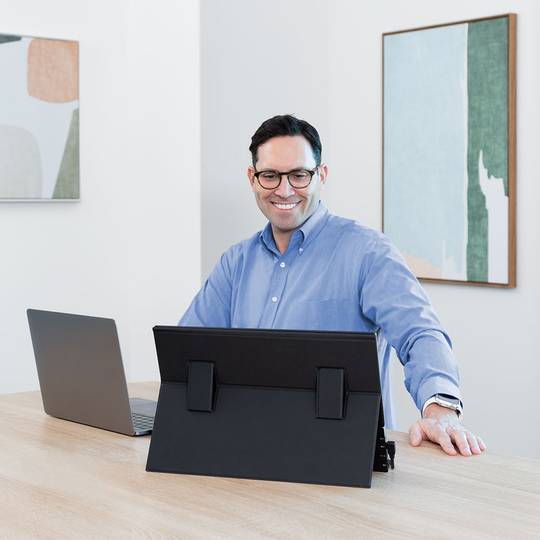 Unstoppable Productivity
Grow with the demands of your fast-paced, busy day by doubling your workspace with this freestanding HDR monitor. With this second screen, you achieve greater efficiency instantly by eliminating the need to switch between tabs and windows. Work wherever you need without sacrificing the real estate your productivity goals demand.
Stunning 4K Display
Incredible 4k HDR technology astounds the eyes with its stunning color and captivating streaming capacity. The immersive picture quality of this monitor is perfect for revealing the smallest details of every project or game. Adjust brightness and display settings no matter the location so you can work and play wherever you like.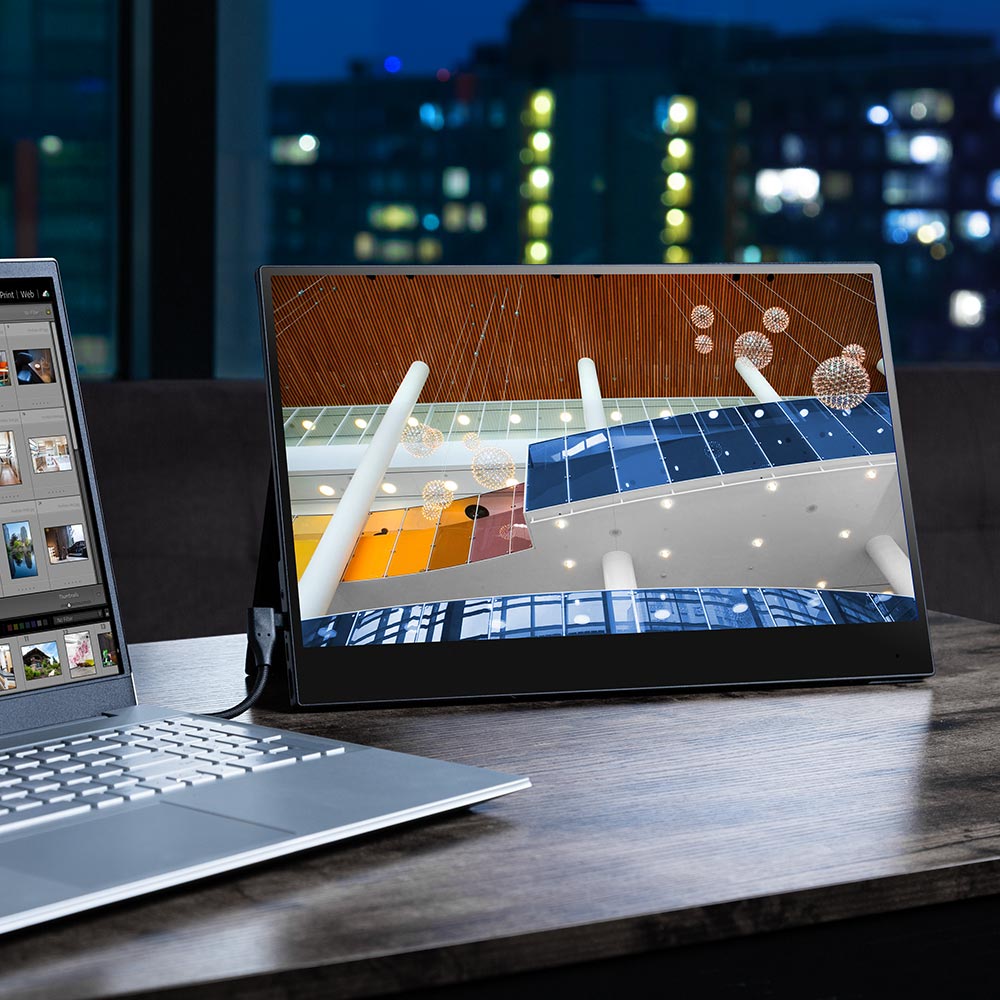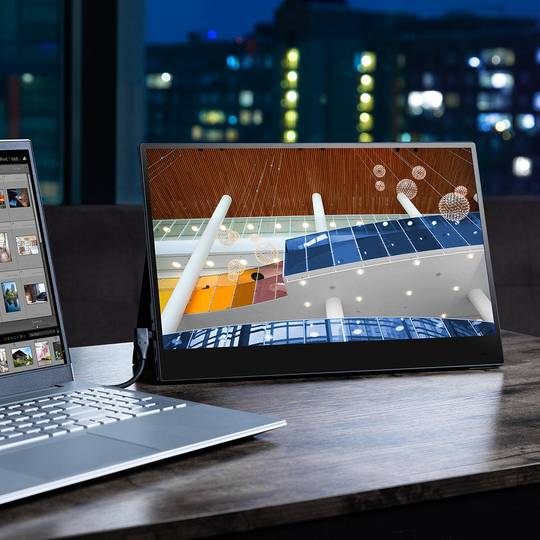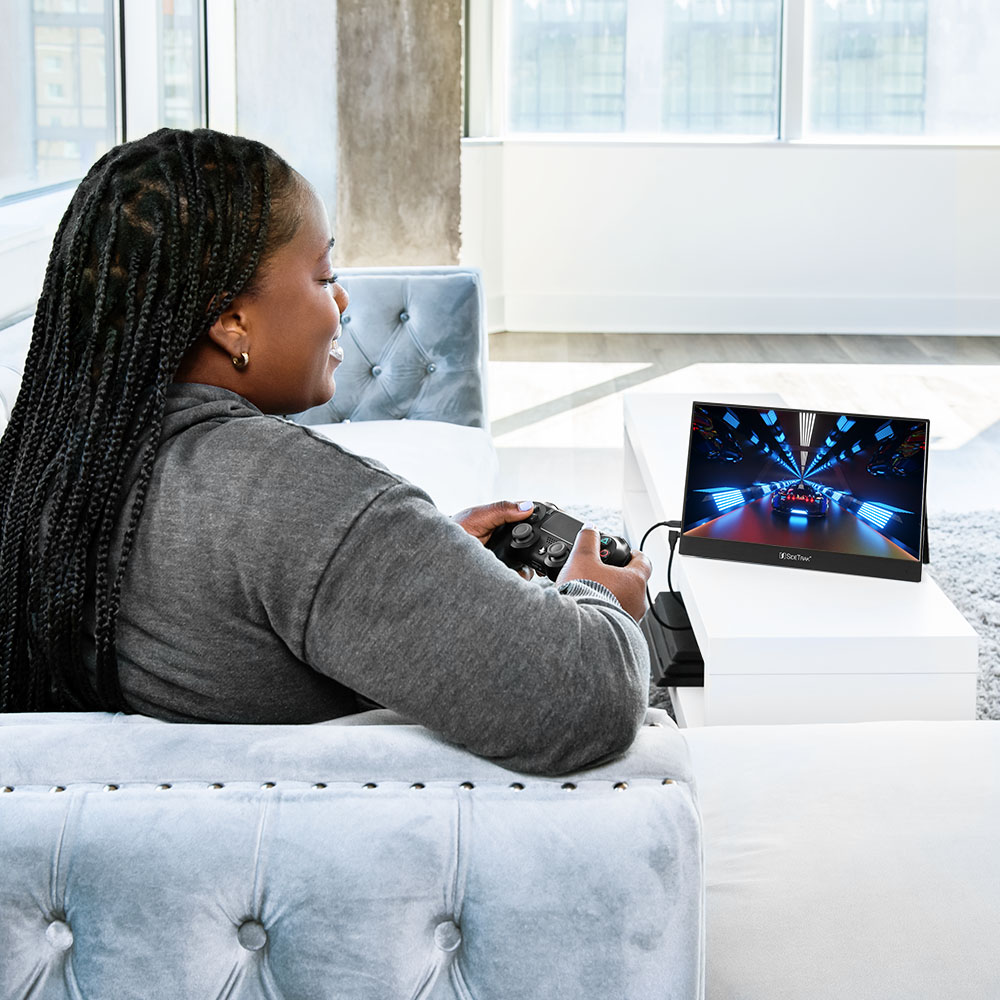 Work & Play
Revel in boundaryless work and play with the limitless flexibility of this freestanding second screen. Enjoy a break in your day by streaming a video or playing a game without worrying that your workscreen won't measure up to the quality your leisure demands. When you can use your extra monitor for anything you like, the possibilities are endless.
Easily Collaborate
This monitor expands collaborative capacity beyond the limits of online meetings and screen sharing programs. Achieve your shared goals together without the limits of being tied to a traditional work space. When you need input, simply turn the monitor to your cohort for easy sharing, and the two of you can get to work.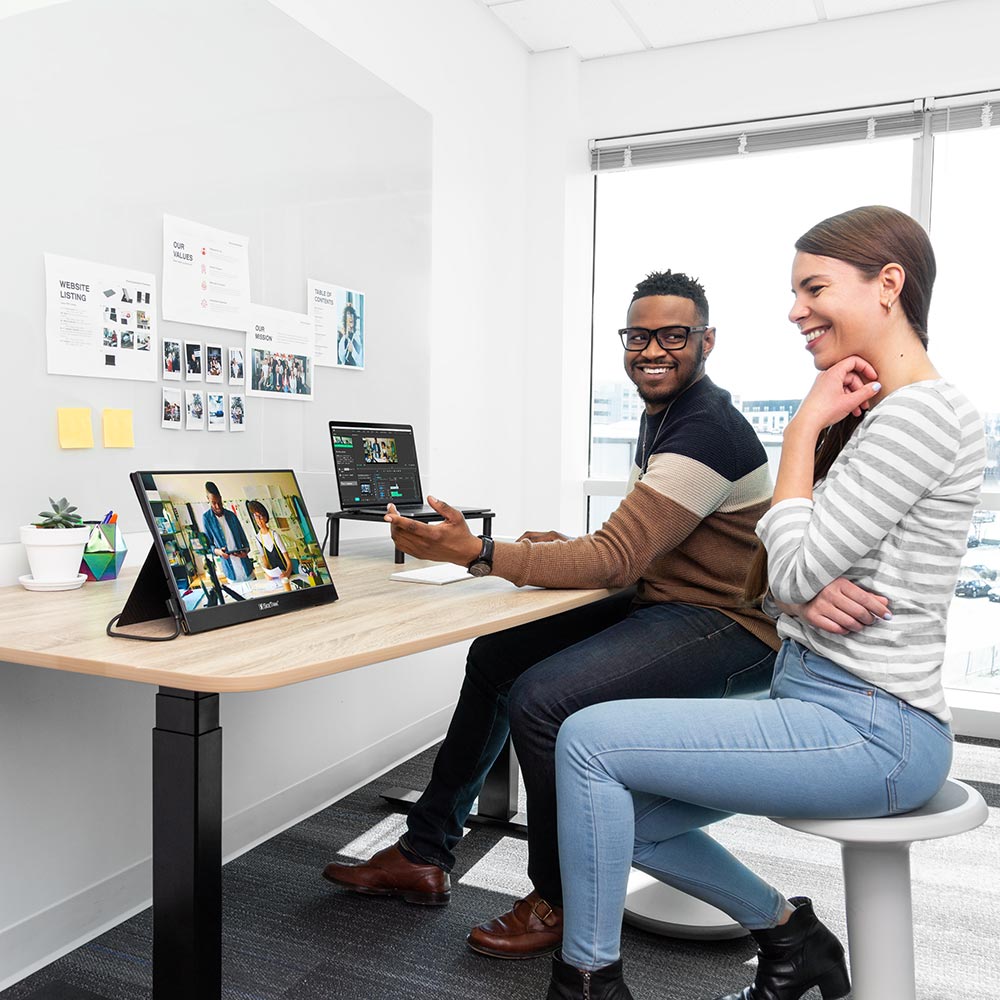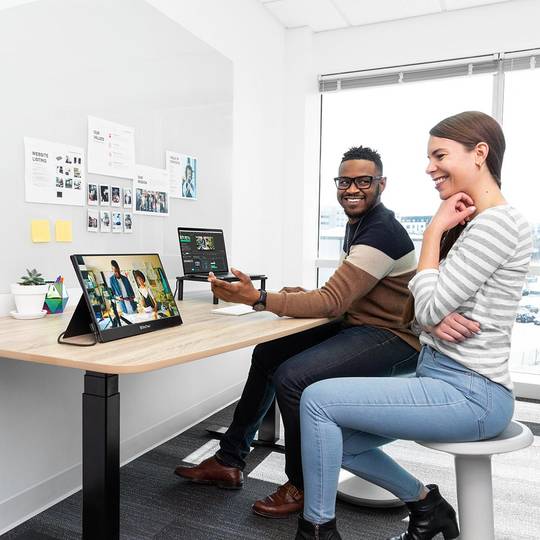 COMPARE PRODUCTS
$459.99
Immersive 4k monitor display that is perfect for creative projects, gaming, and streaming highly detailed content. 
15.6" 4k anti-glare LED display with cover

 

1000:1 contrast ratio and 3840 x 2160 resolution

 

Amazing streaming experience with HDR & FreeSync

 

Stunning wide color gamut, 8-bit color display, & DCR

 

Adjustable brightness, blue light filter, volume, and display settings

 

Slim, lightweight & durable design

 

Ultra-thin bezels and sleek, matte finish

 
CURRENT SELECTION
$339.99 - $369.99
Game-changing attachable portable monitor technology that instantly doubles your screen real estate. 
Screen rotates 270° & swivels 360°

 

Lightweight & portable design

Attached, freestanding, and portrait mode

 

Built-in kickstand, adjustable brightness, & screen auto-rotation

Compatible with Windows, Chrome, & Mac

Resolution of 1920 x 1080
See Full Details
$289.99
Sleek, freestanding portable monitor that is designed to boost productivity and efficiency from anywhere.
15.8" Full HD anti-glare LED display

 

Amazing streaming experience with HDR & FreeSync

Stunning wide color gamut and 8-bit color display

 

Slim, lightweight & durable design

 

Ultra-thin bezels & sleek, matte finish

 

Adjustable brightness, volume, and display settings

 
See Full Details