Swivel FHD Triple 12.5" / 14" with Hub
Triple Screen Workstation
PRODUCT OVERVIEW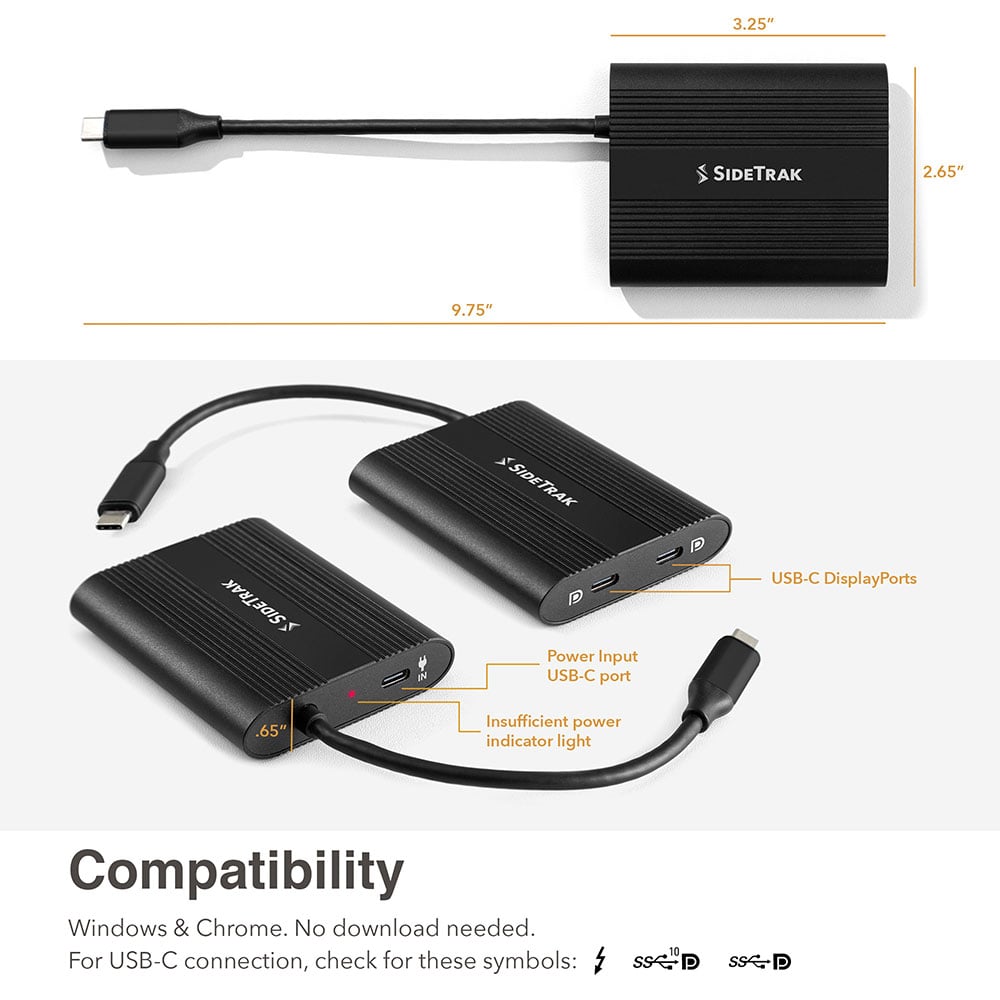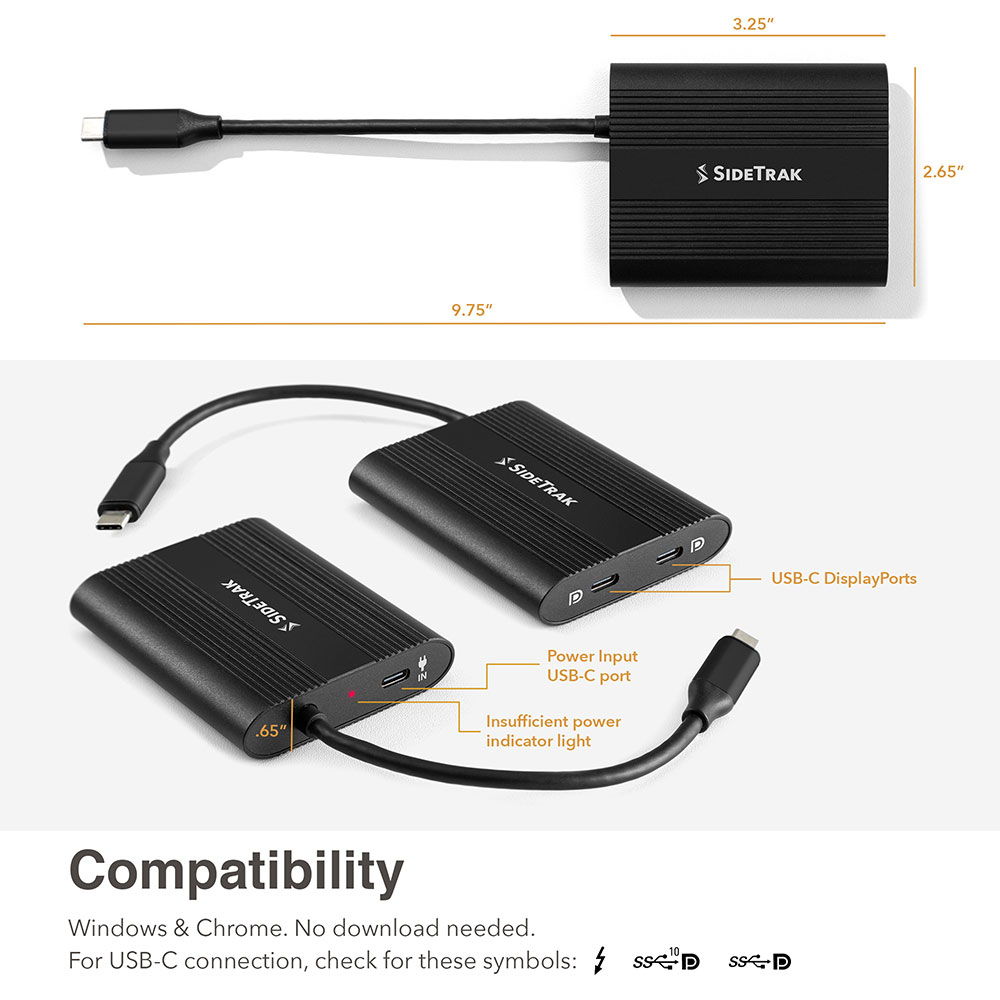 Technical Specifications & Compatibility

Dimensions & Weight

Dimensions: 12" x 7.4" x 0.7"
Weight: 1.3 lbs

Screen Specs

Screen Size: 12.5"
Panel Type: TFT
Display Type: LCD
Resolution: 1920x1080
Brightness: 300 cd/m2
Response Time: 30 ms
Refresh Rate: 60 Hz
Aspect Ratio: 16:9
Contrast Ratio: 600:1
Power Consumption: 3.65 W

Hub Specs

Dimensions: 9.25" x 2.65" x 0.65"
Weight: 0.22 lbs
Transfer Speed: 5Gb/s
Power and Data Delivery
Aluminum material
Does not support 4K

Compatibility

Operating System: Windows
Ports Required: 1 Thunderbolt USB-C
Device Size: Any
Download: Not Required
Not compatible with Mac

Patent No.: 11,531,374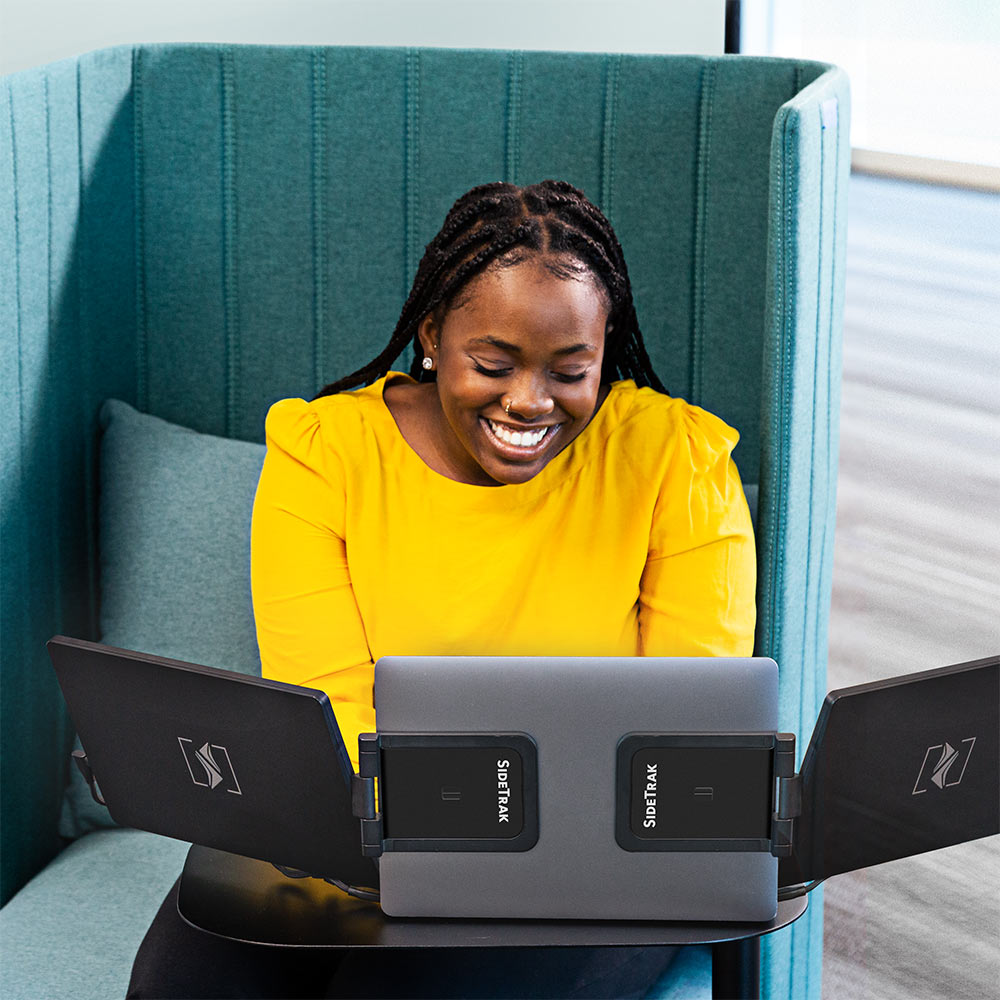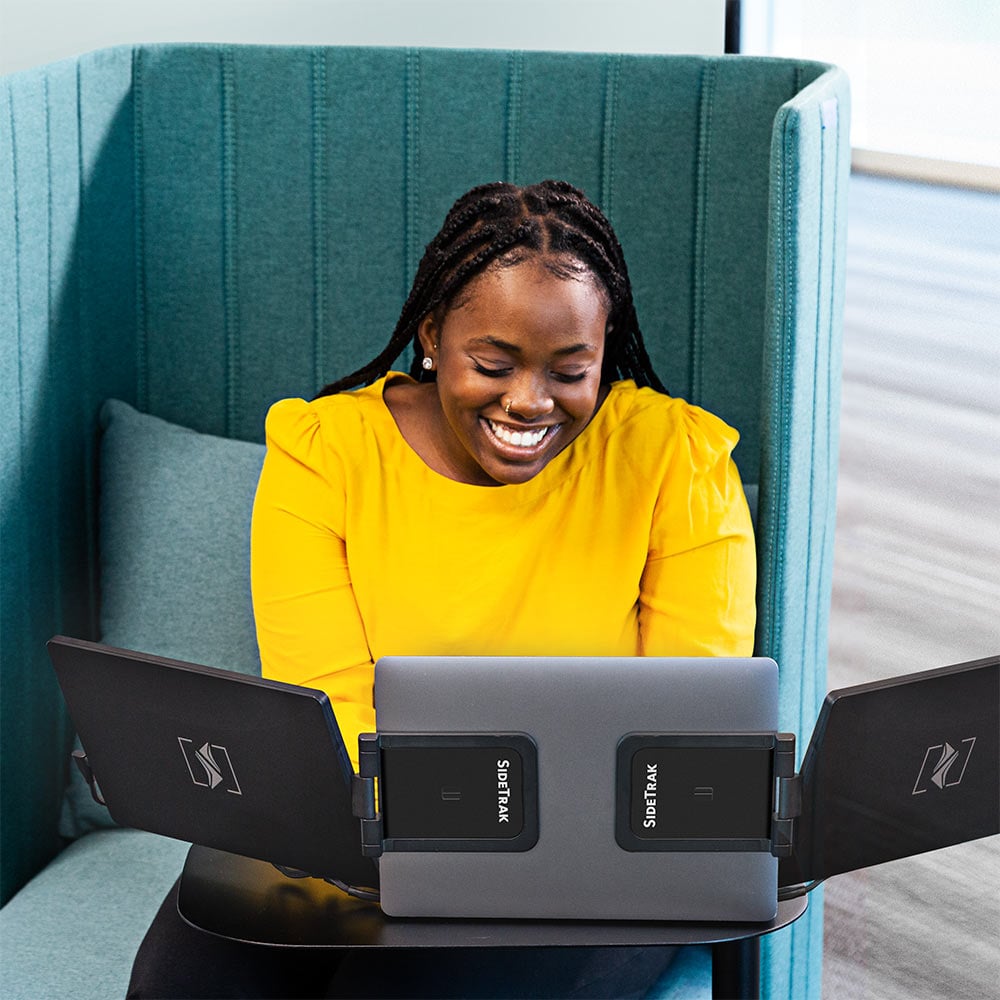 Unleash Endless Productivity
Whether you are on a zoom call or working on an important project, these triple screens allow you to easily reference documents and take notes with more screen real estate.
Accomplish Anything, From Anywhere
Enjoy a change of scenery without sacrificing productivity. These portable monitors stay attached to your laptop and don't require a table so that you can work with three screens at a desk or outdoors. Set up your triple monitor workspace in seconds and easily move it with you throughout the day.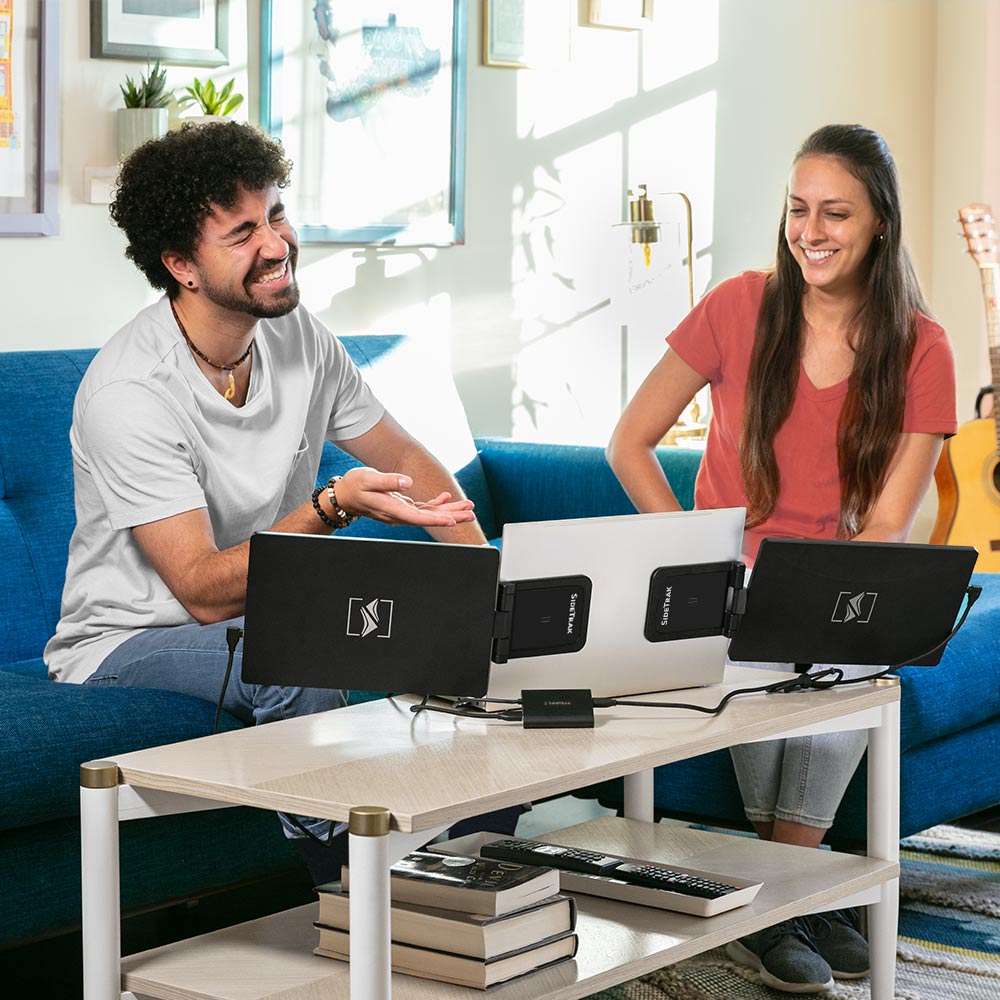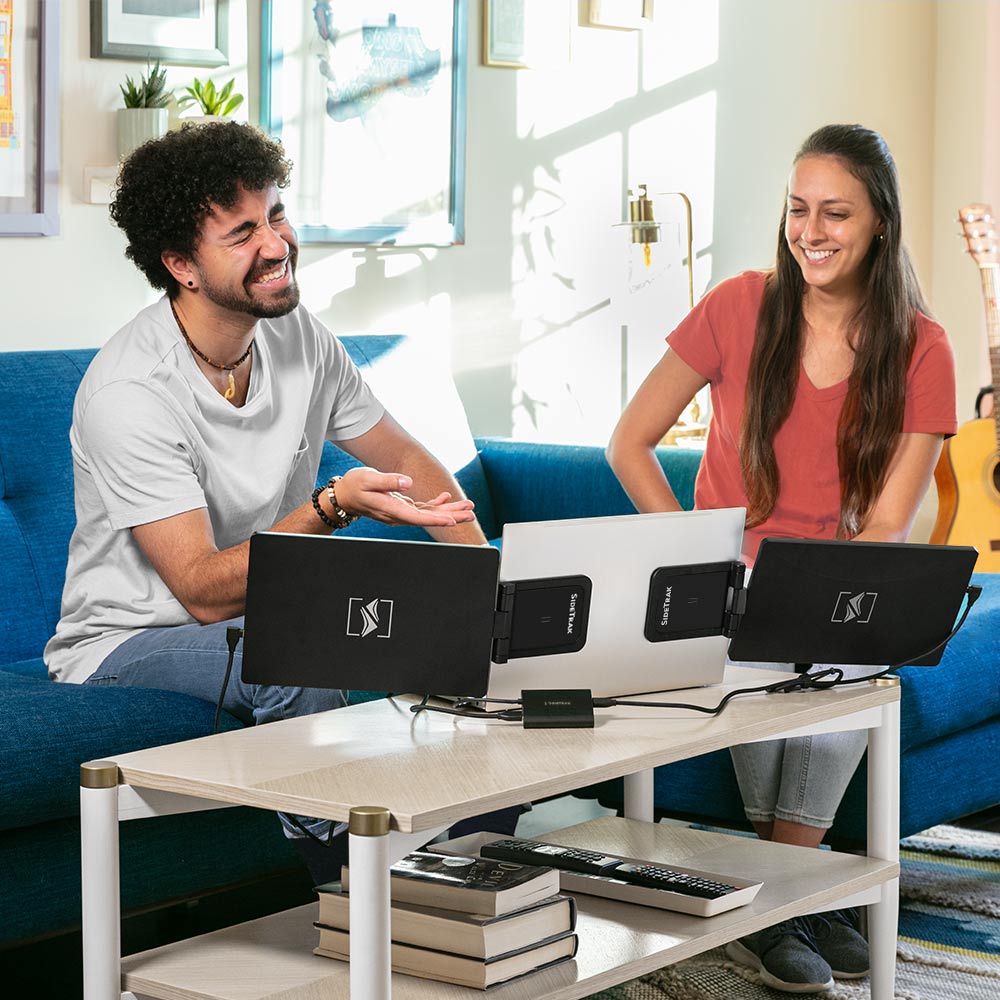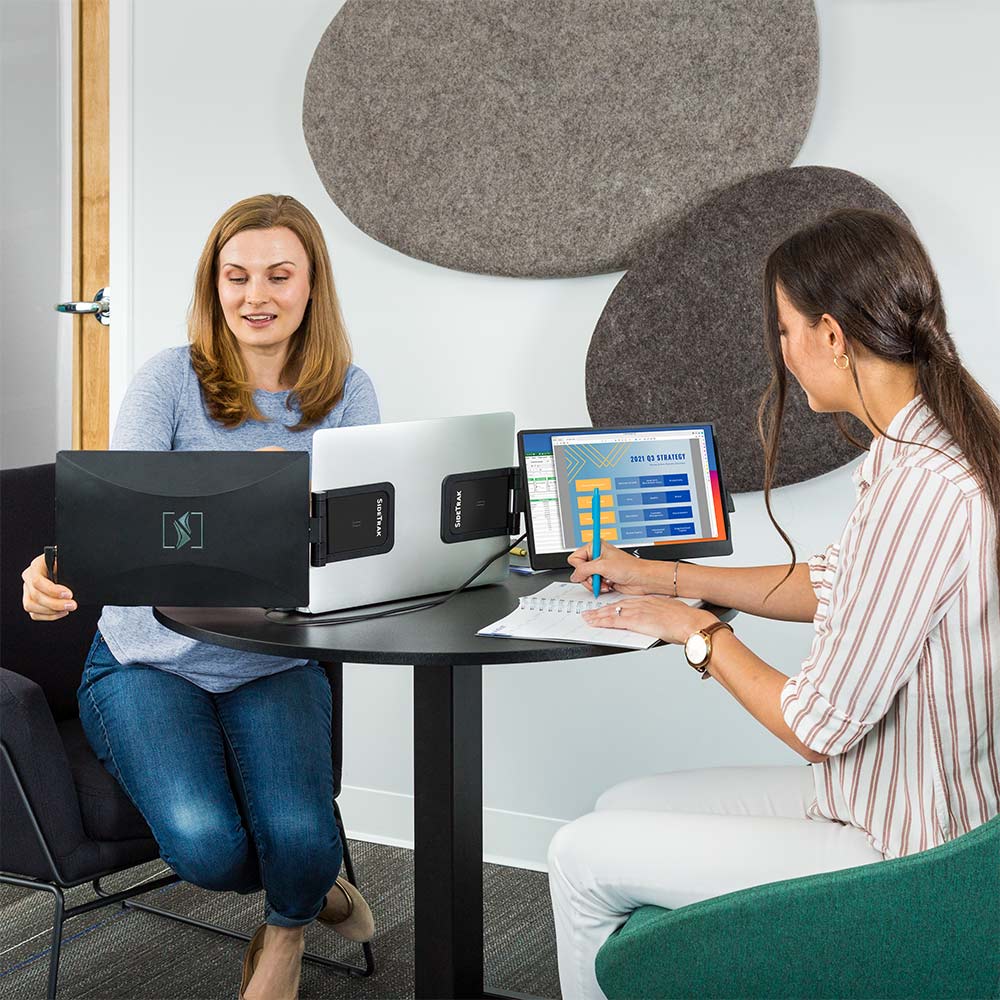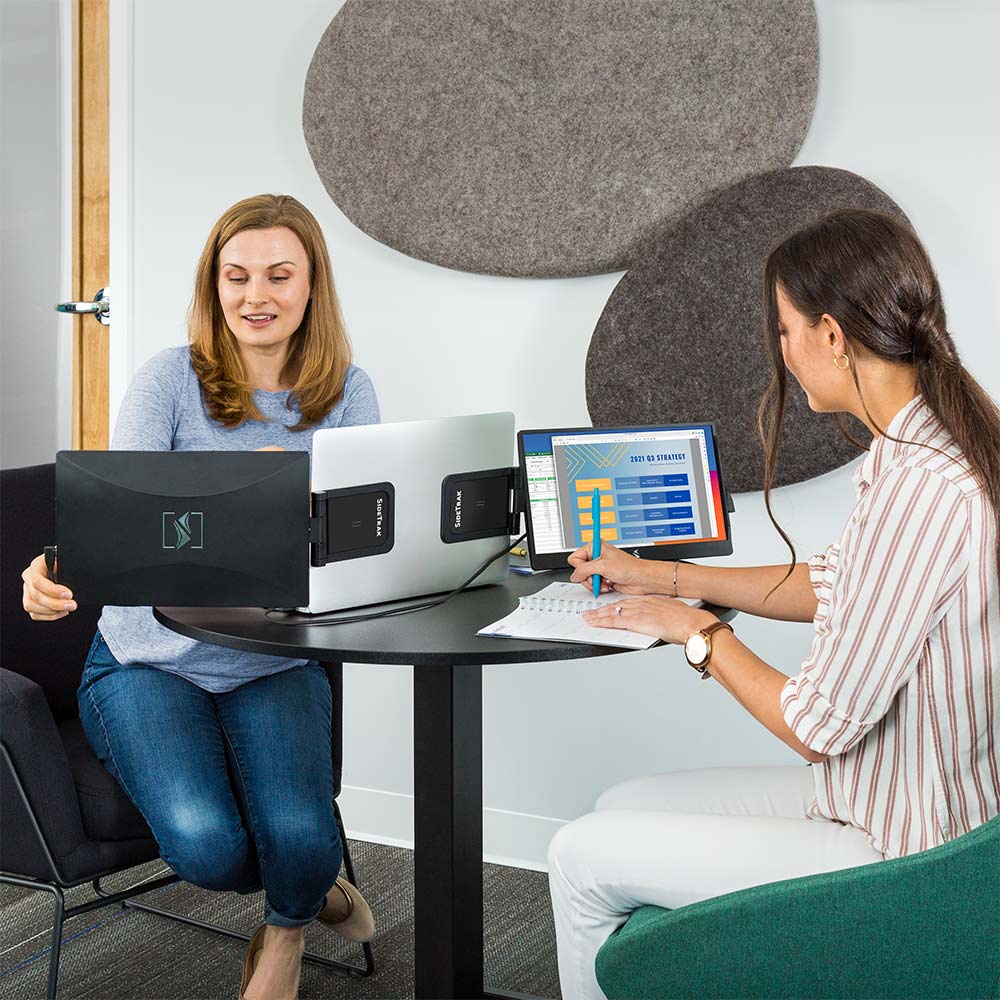 Transform The Way You Collaborate
The unique swivel hinge design allows you to seamlessly turn and rotate your monitors for easy viewing flexibility with peers. Conveniently mirror, extend, and autorotate your screens to better share your ideas with coworkers and clients.
Minimal Setup
This ribbed aluminum hub is designed to reduce the number of cords needed for this multi monitor setup. All you need is one USB-C Thunderbolt port on your laptop and 2 USB-C cords to plug in your triple portable monitor setup.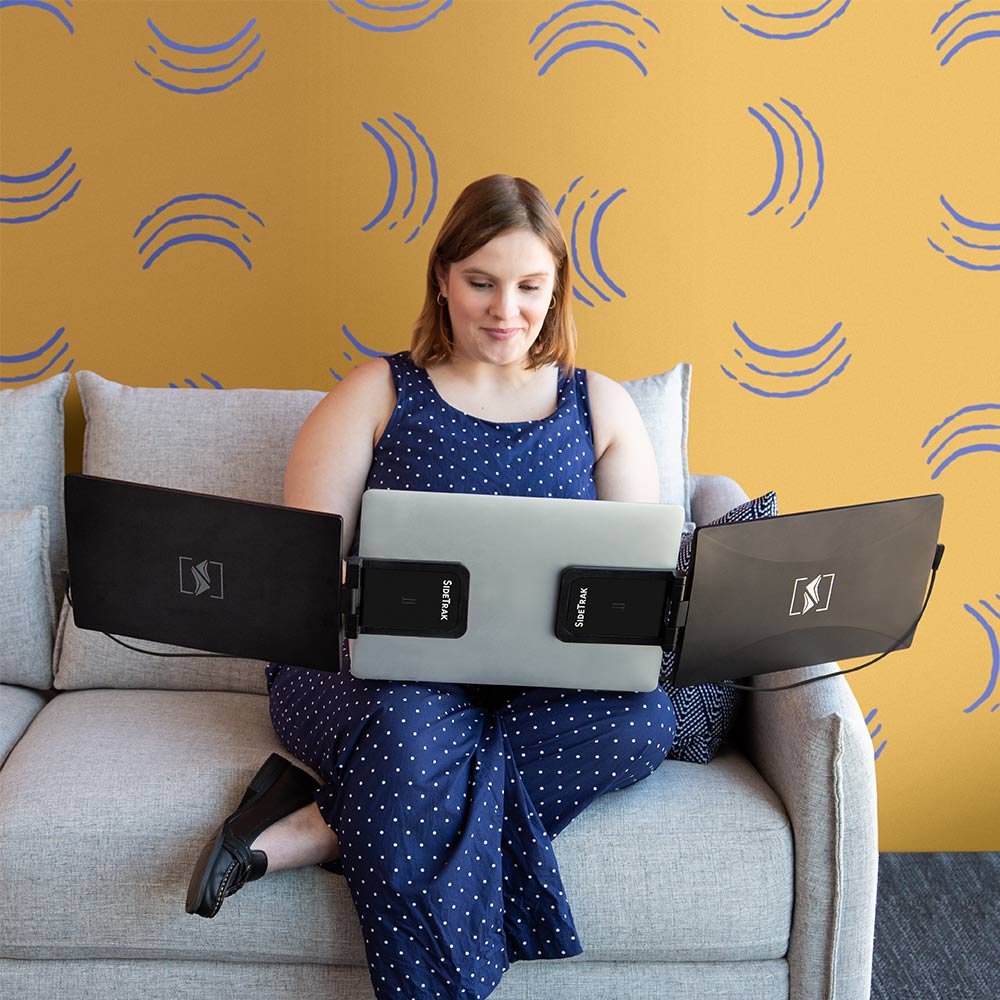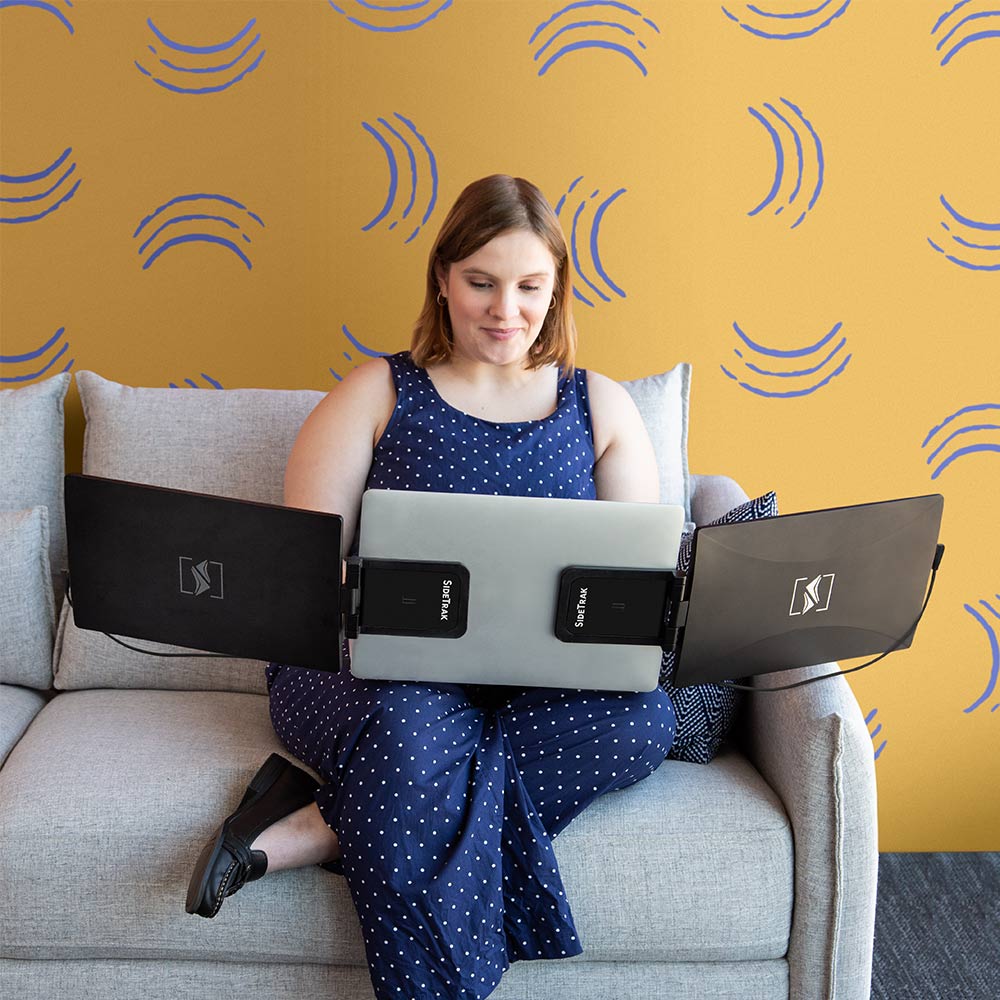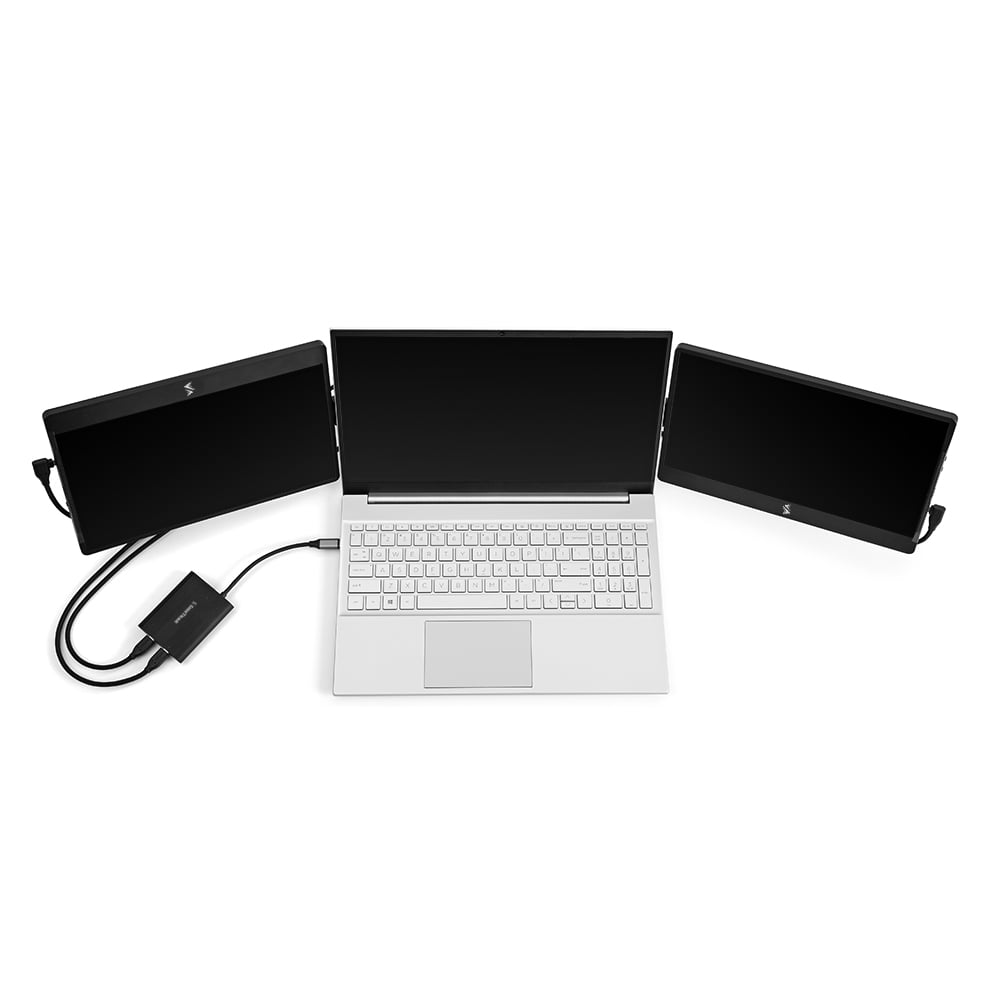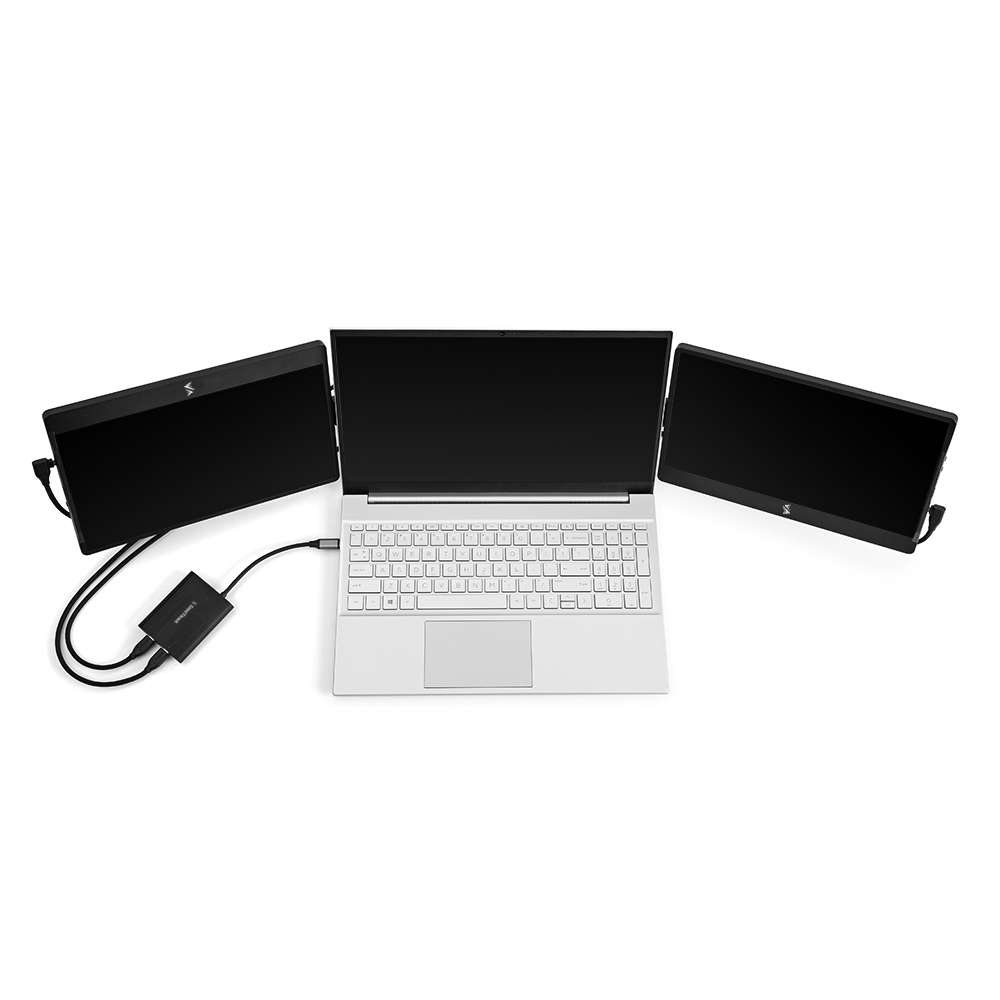 Multi-Stream Transport Technology
Exceptional Picture Quality
Unique Features
Maximize your productivity with SideTrak Swivel Triple portable monitors - the perfect laptop companion for working from home, in the office, or on-the-go. Attach the screens directly to your laptop with the included magnetic plates and let the conveneint cable-management hub eliminate the need for extra cords. The Full HD monitors feature 270° rotation and an exclusive 360° swivel design.