Solo FHD 15.6"
Combine Productivity with Portability
Flip open your laptop, connect the Solo HD, and bring your most productive self to any presentation, workshop, or meeting. The Solo HD 15.6" monitor gives you the flexibility and real estate of working on two screens, and it enables coworker collaborations without needing additional apps or programs. The Solo HD connects easily to your laptop or virtually any other device, and it's lightweight, durable design goes anywhere you do.
PRODUCT OVERVIEW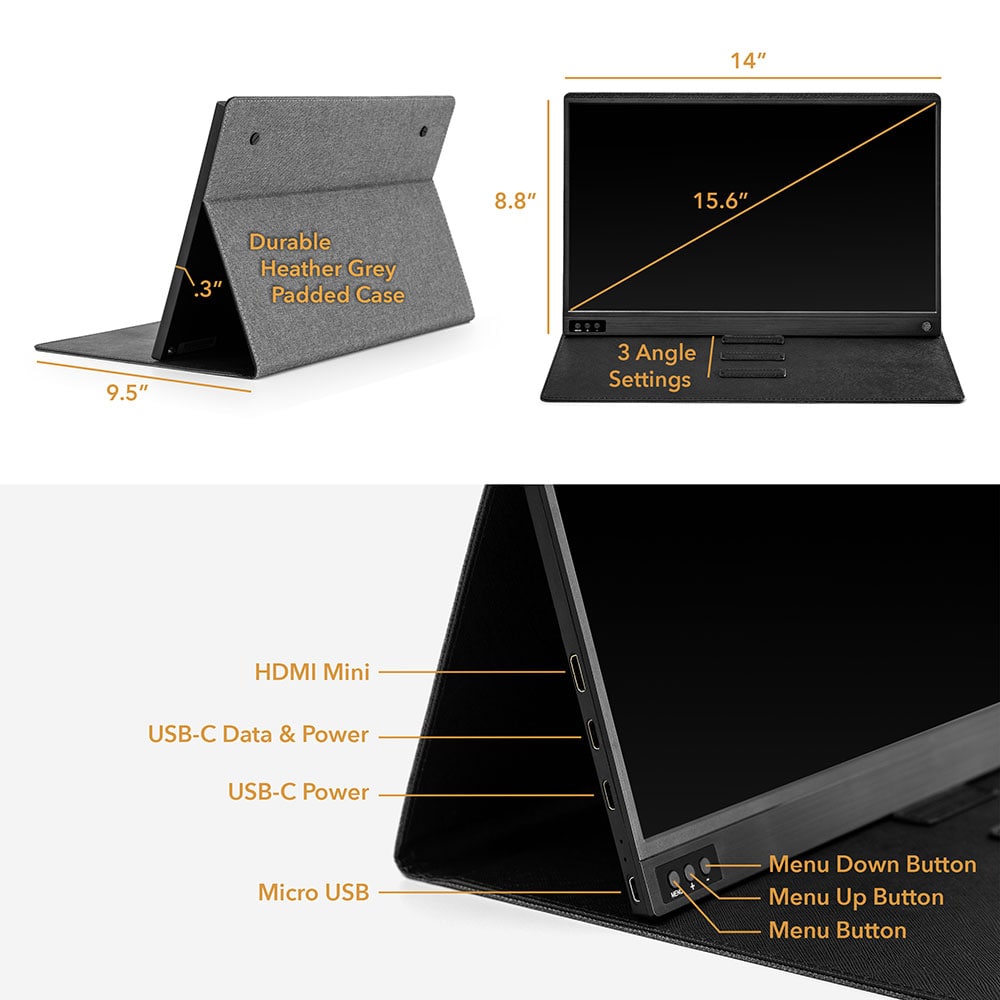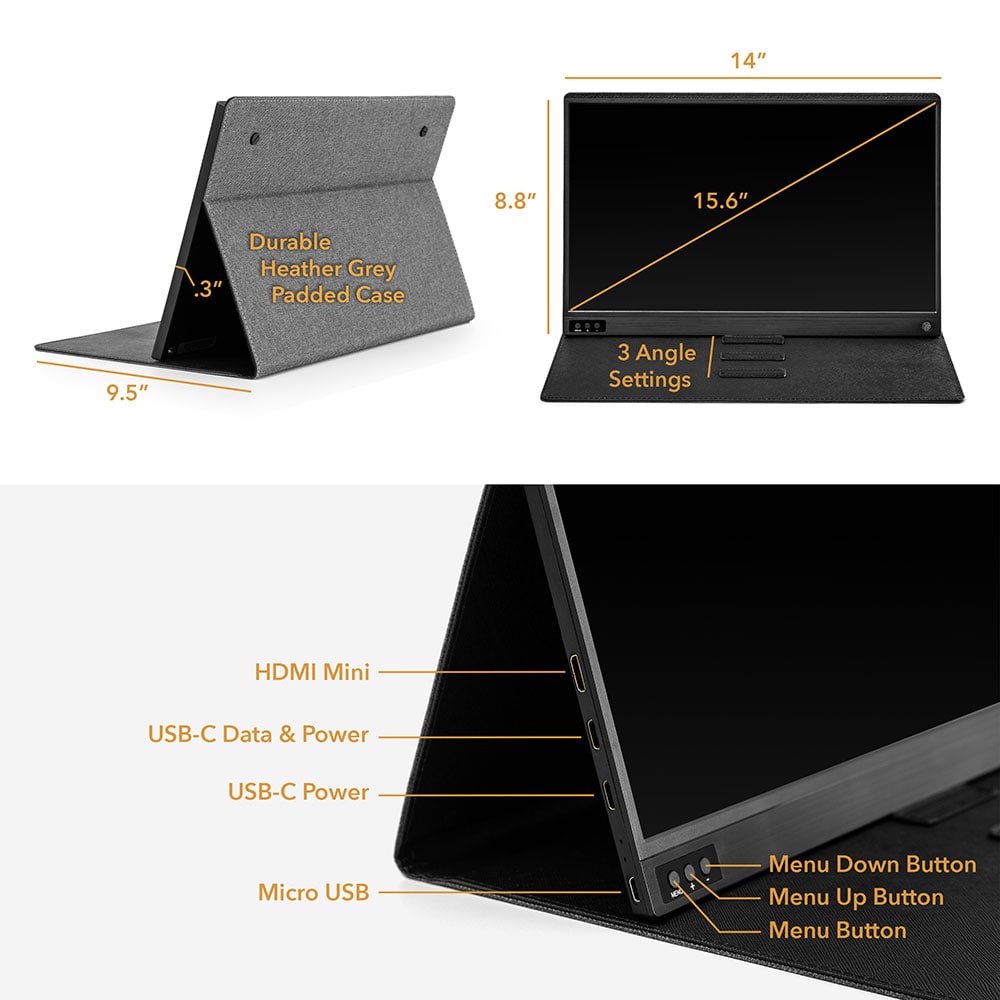 Technical Specifications & Compatibility

Dimensions & Weight

Dimensions: 14" x 8.8" x 0.3"
Weight: 1 lbs

Screen Specs

Screen Size: 15.6"
Panel Type: TFT
Display Type: LCD
Resolution: 1920x1080
Brightness: 250 cd/m2
Response Time: 30 ms
Refresh Rate: 60 Hz
Aspect Ratio: 16:9
Contrast Ratio: 600:1
Power Consumption: 4.5 W

Compatibility

Operating System: Windows, Chrome, & Mac
Ports Required: Thunderbolt USB-C or USB-A and HDMI
Device Size: Any
Download: Not Required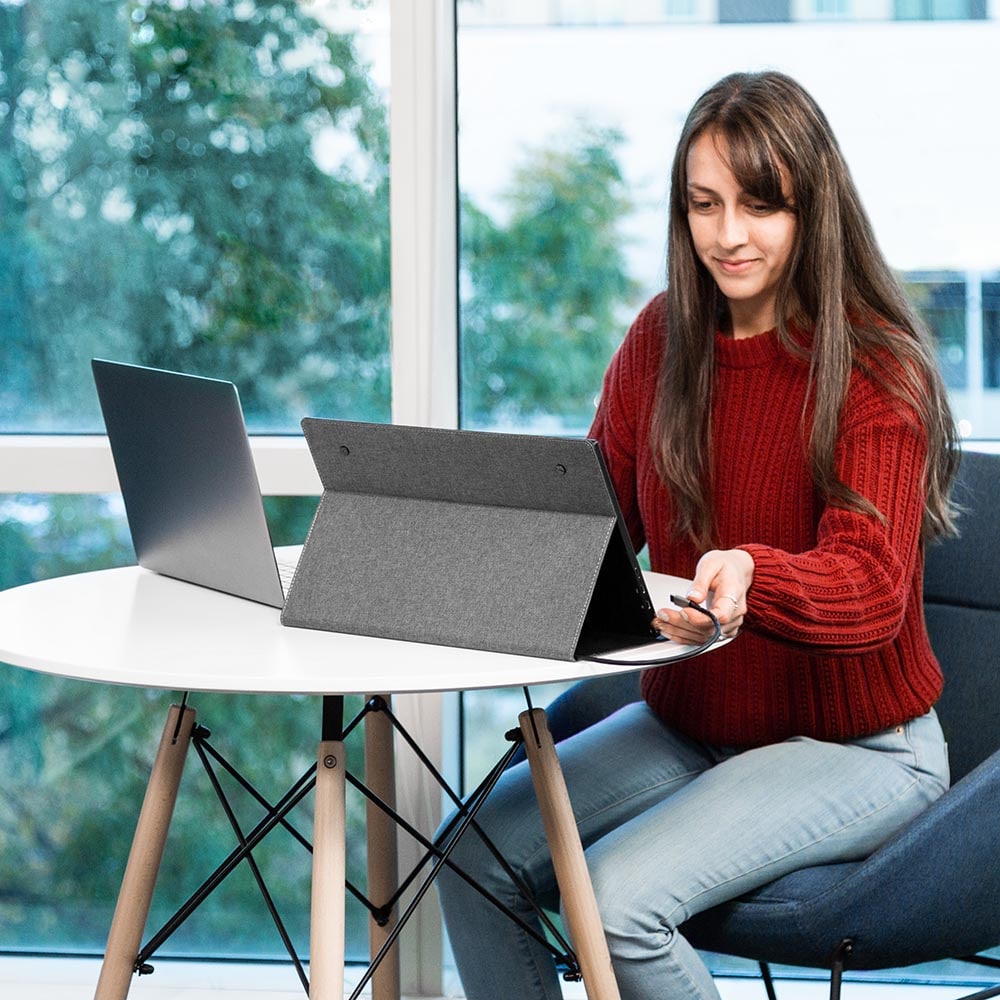 Exceptional Picture Quality
Full HD 1080P LCD display connects you with movies, games, and video calls with its vibrant, saturated colors and amazing true-to-life picture quality.
Unstoppable, Go-Anywhere Performance
Travel, work, and play without sacrificing productivity or screen space. At just 1.0 lb with a sleek and slim profile of only 0.3", this powerhouse of a monitor delivers convenience and efficiency without weighing you down.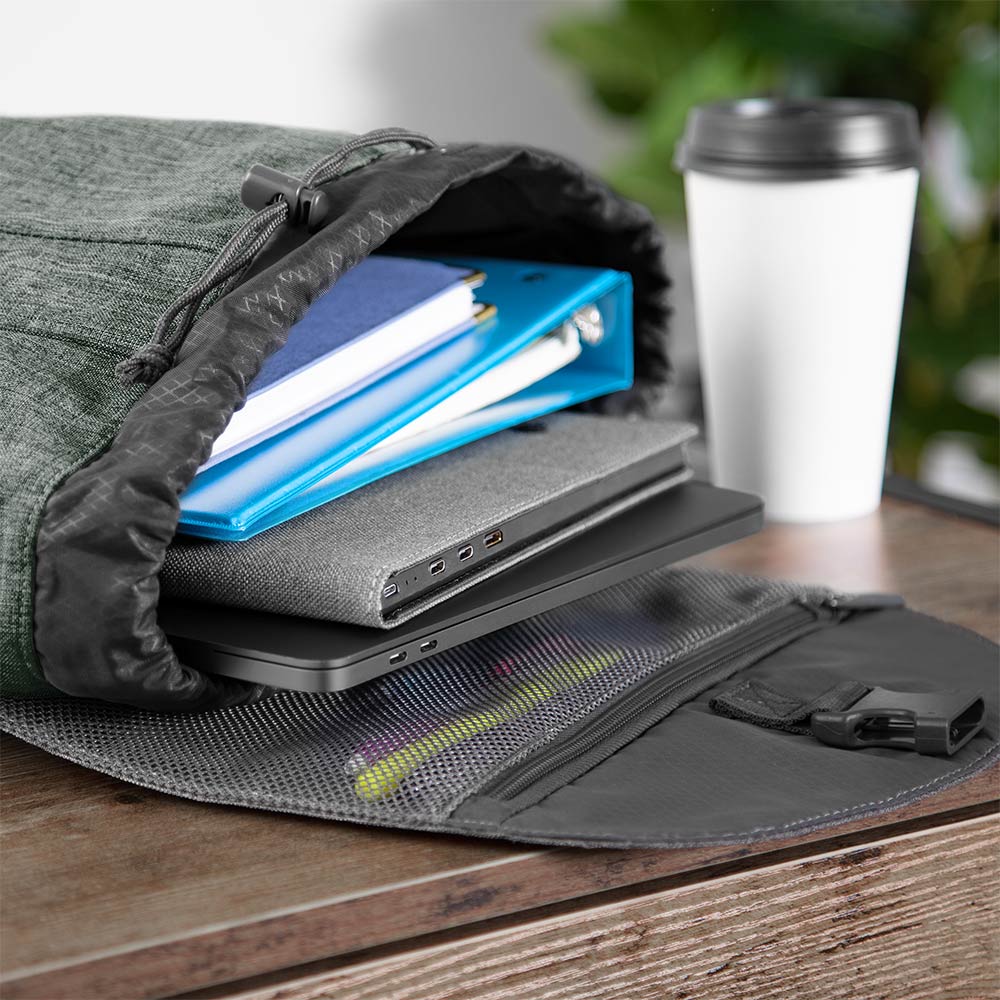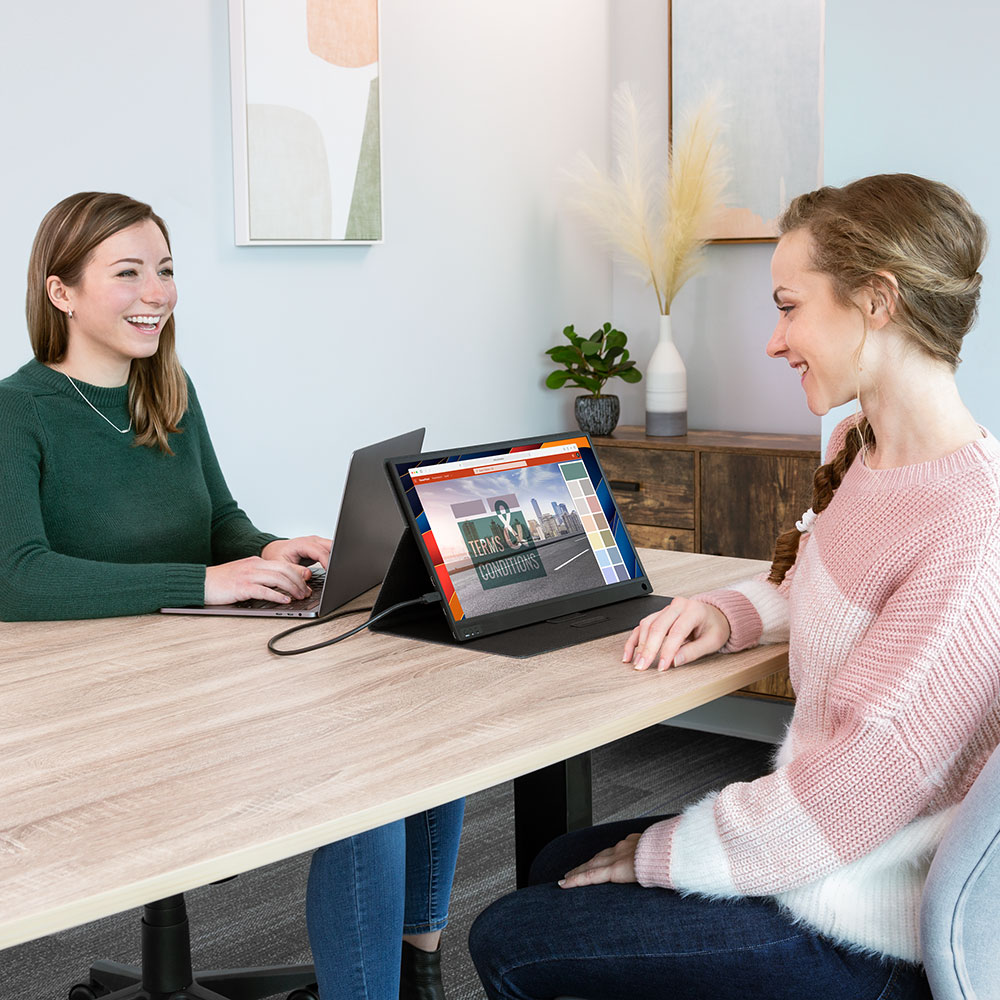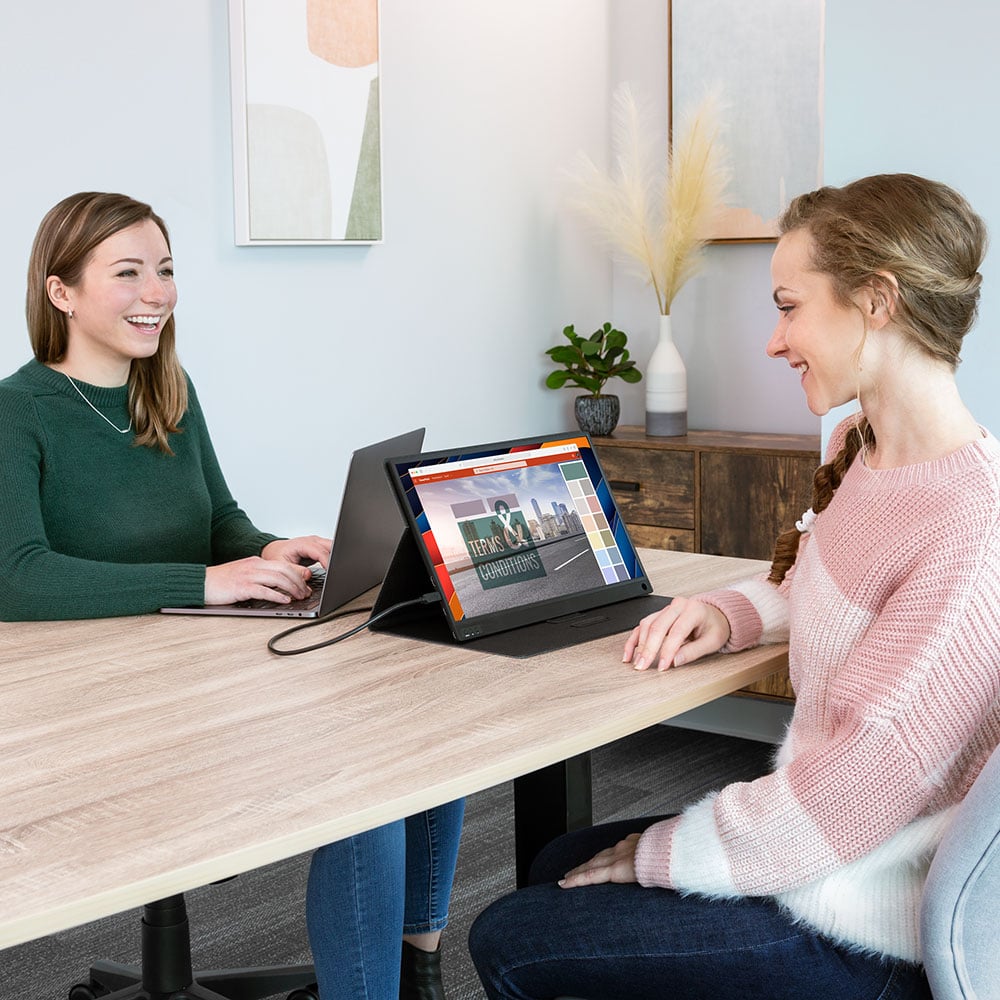 Instantly Expand Your Workspace
Revolutionize coworker collaborations or easily move between tabs and windows with dual monitor screens.
Easily Adjustable Settings
Use your monitor's menu to adapt to any environment with adjustable brightness, volume, and display settings.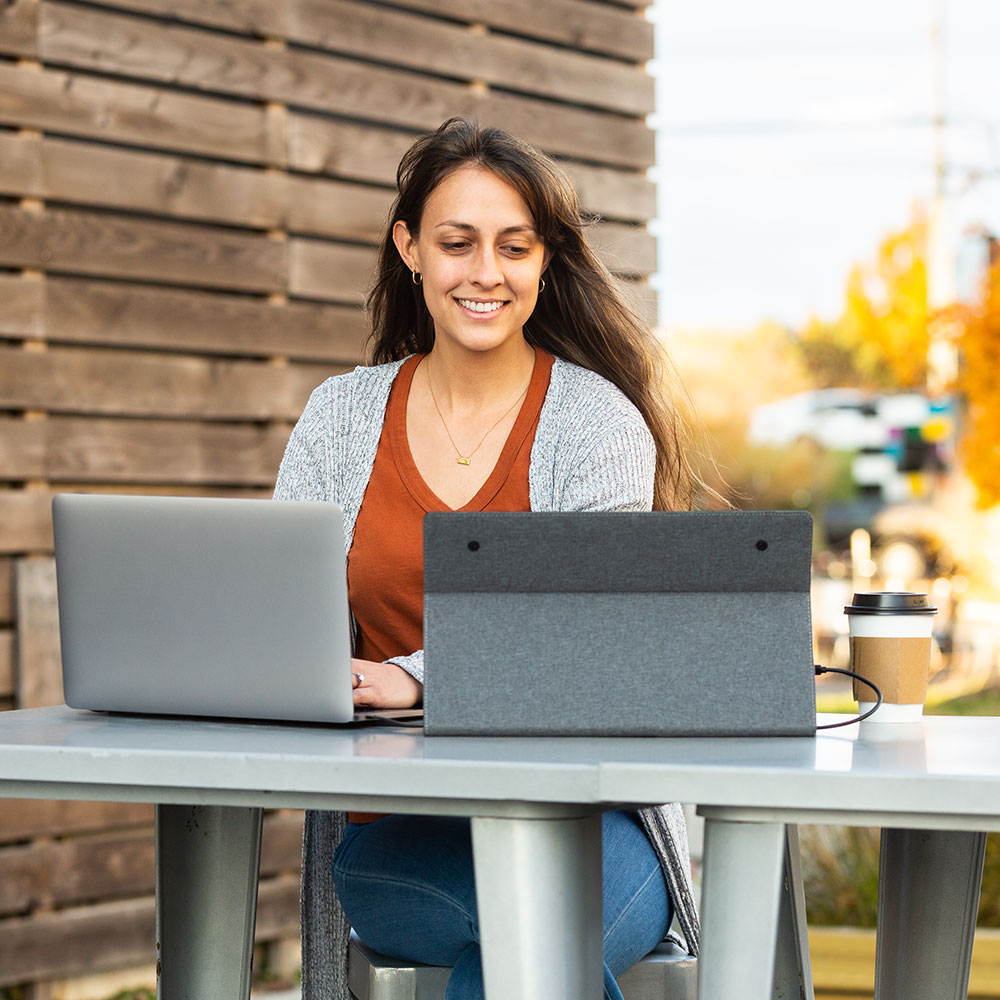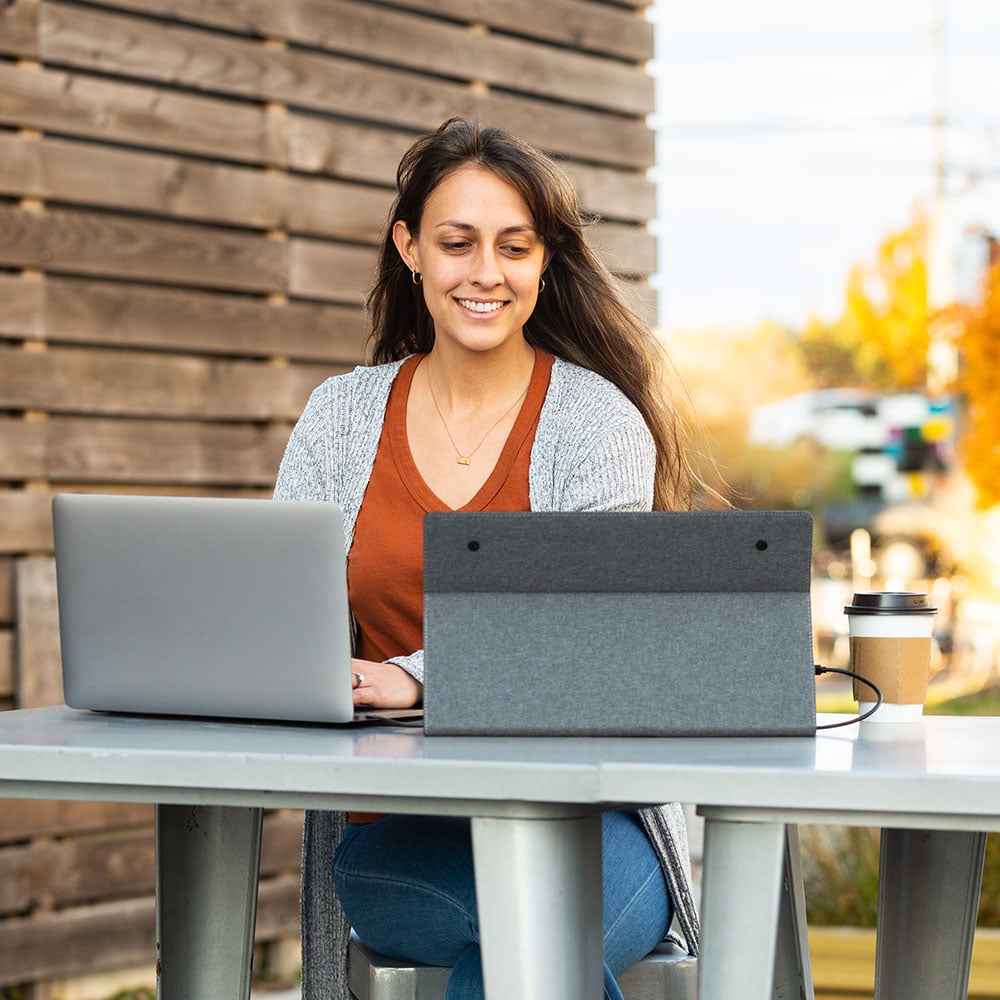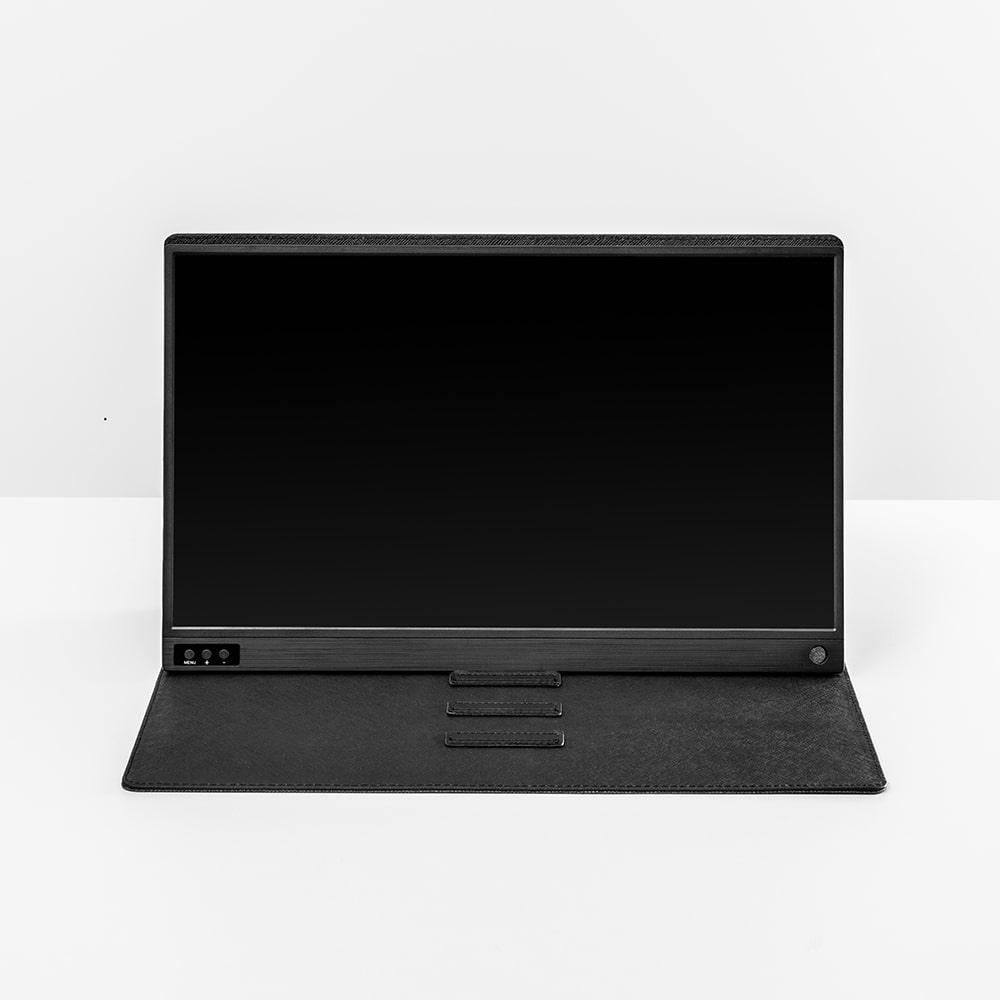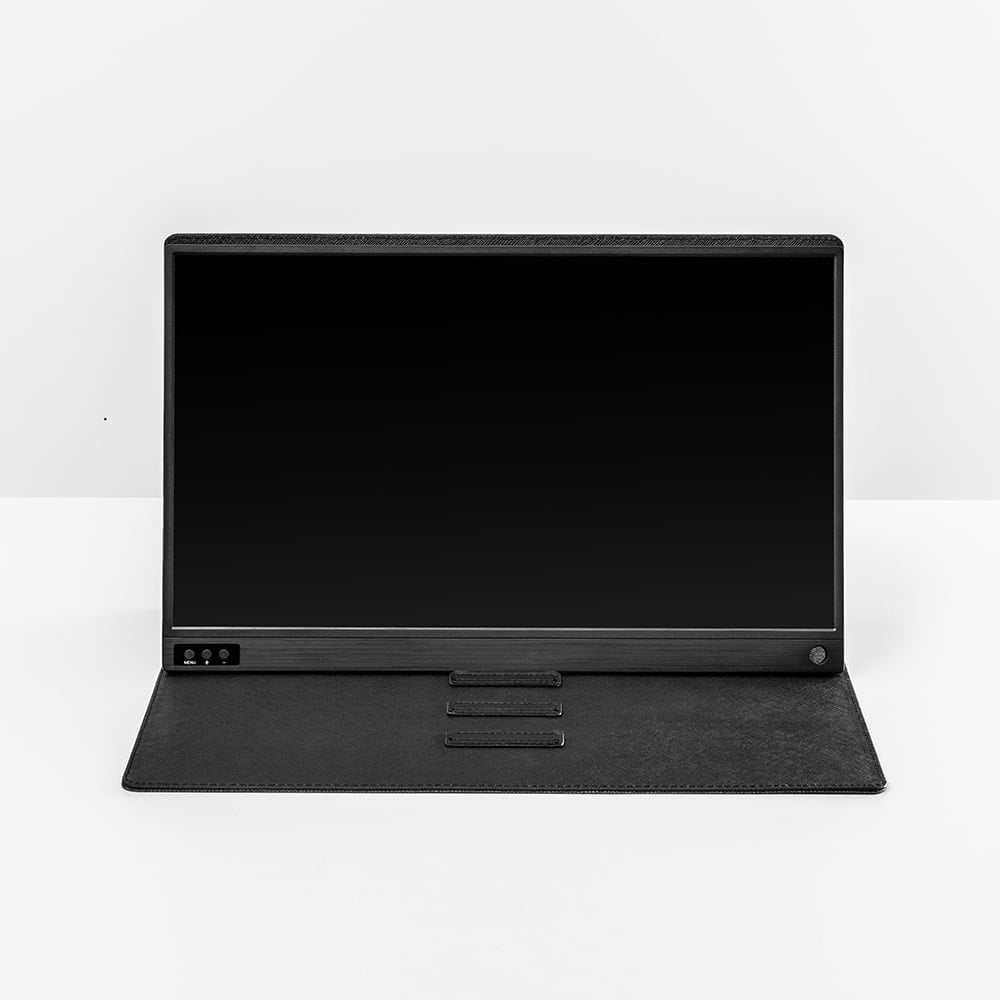 Unique Features
This innovative new portable monitor technology revolutionizes how you work in the office, at home, and on-the-go! Explore the features that make SideTrak Axis unique.