Vital 23.8" Desktop Monitor
Maximize The Potential of any Space
The Vital 23.8" desktop monitor lets you bring any project to life with its vibrant visual quality and simple connectivity. The sleek, edgeless design allows you to instantly upgrade your old monitor, increase productivity and workspace as a second screen, or expand images seamlessly across multiple monitors for an immersive experience. The crisp, HD LED matte monitor boasts an up to 75Hz refresh rate and VA panel, so you stay right in the action with realistic movement and dynamic, contrasting color.
PRODUCT OVERVIEW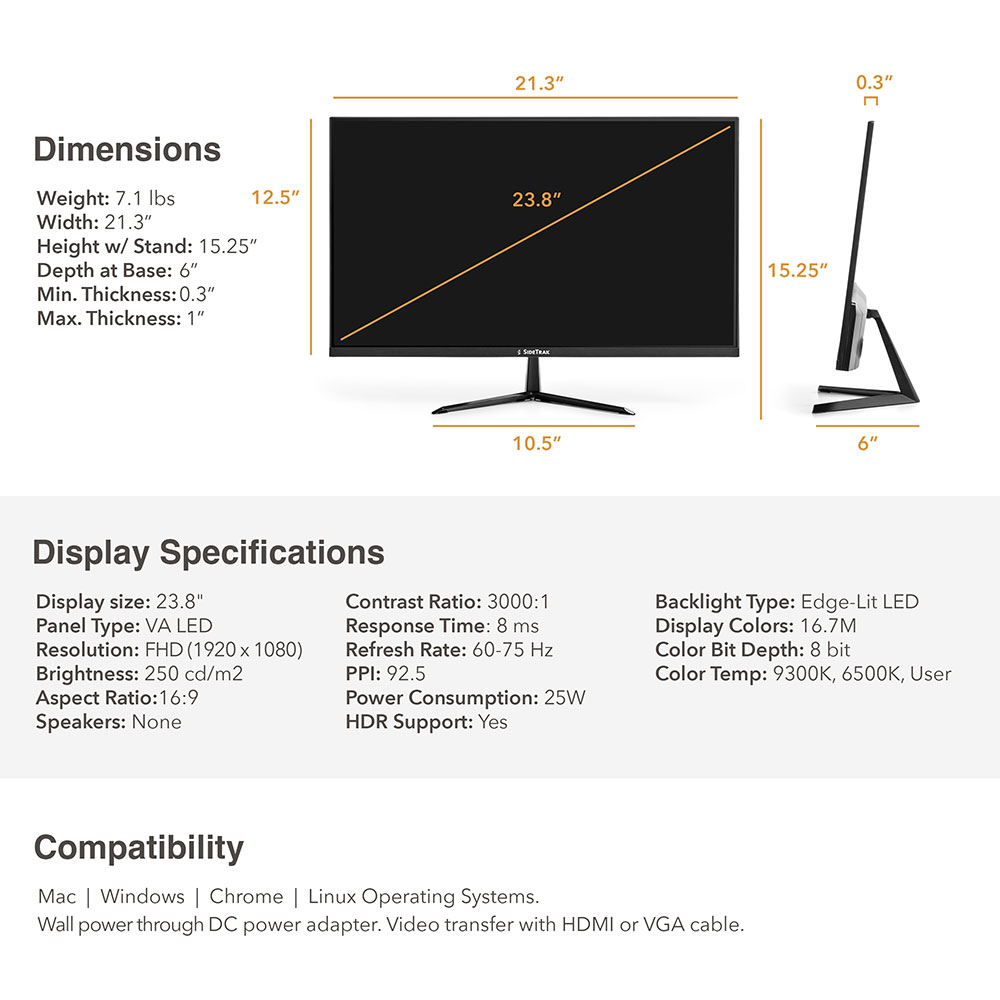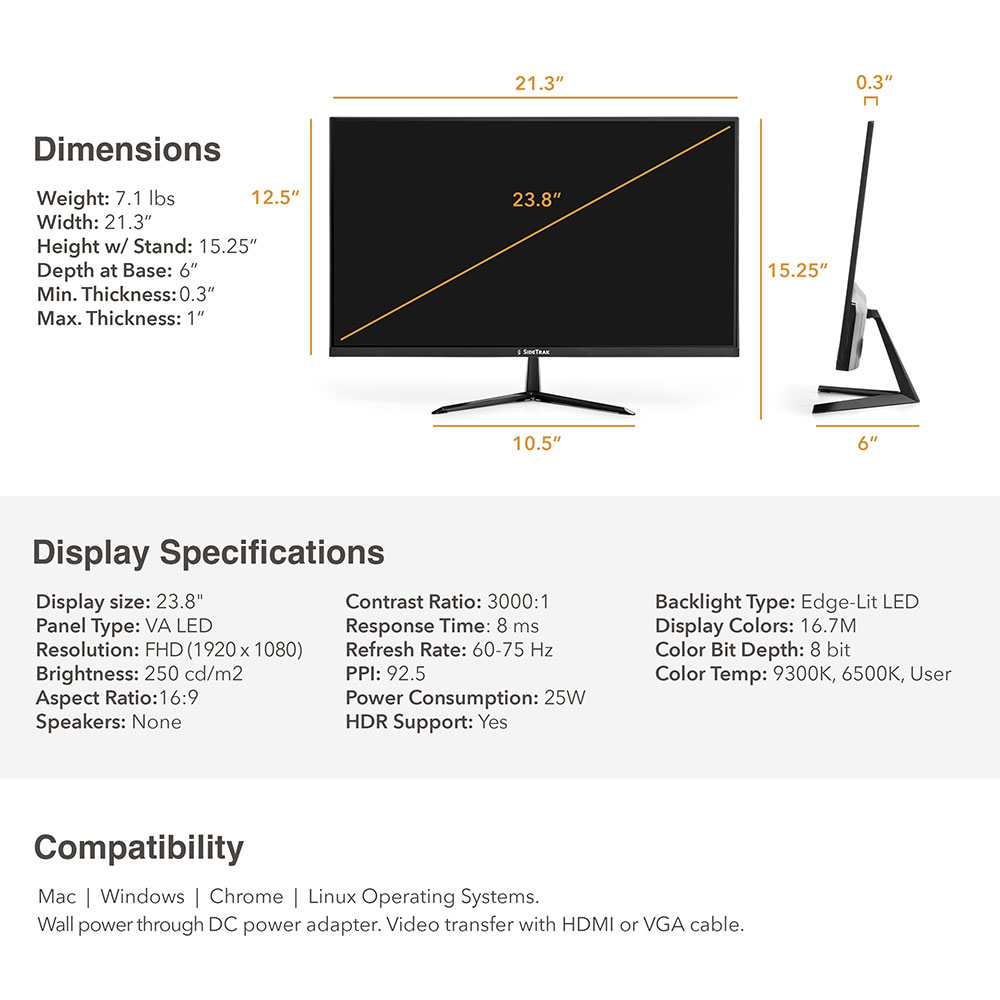 Technical Specifications & Compatibility

Dimensions & Weight

Dimensions: 21.3" x 15.6" x 0.3"
Weight: 7.1 lbs

Screen Specs

Screen Size: 23.8"
Panel Type: VA
Display Type: LED
Resolution: 1920x1080
Brightness: 250 cd/m2
Response Time: 8 ms
Refresh Rate: 60-70 Hz
Aspect Ratio: 16:9
Contrast Ratio: 3000:1
Power Consumption25 W

Compatibility

Operating System: Windows, Chrome, & Mac
HDMI and VGA Ports
Device Size: Any
Download: Not Required
Expand Your Workspace
Immersive Viewing Experience
Edgeless Design
Eye-Saving Mode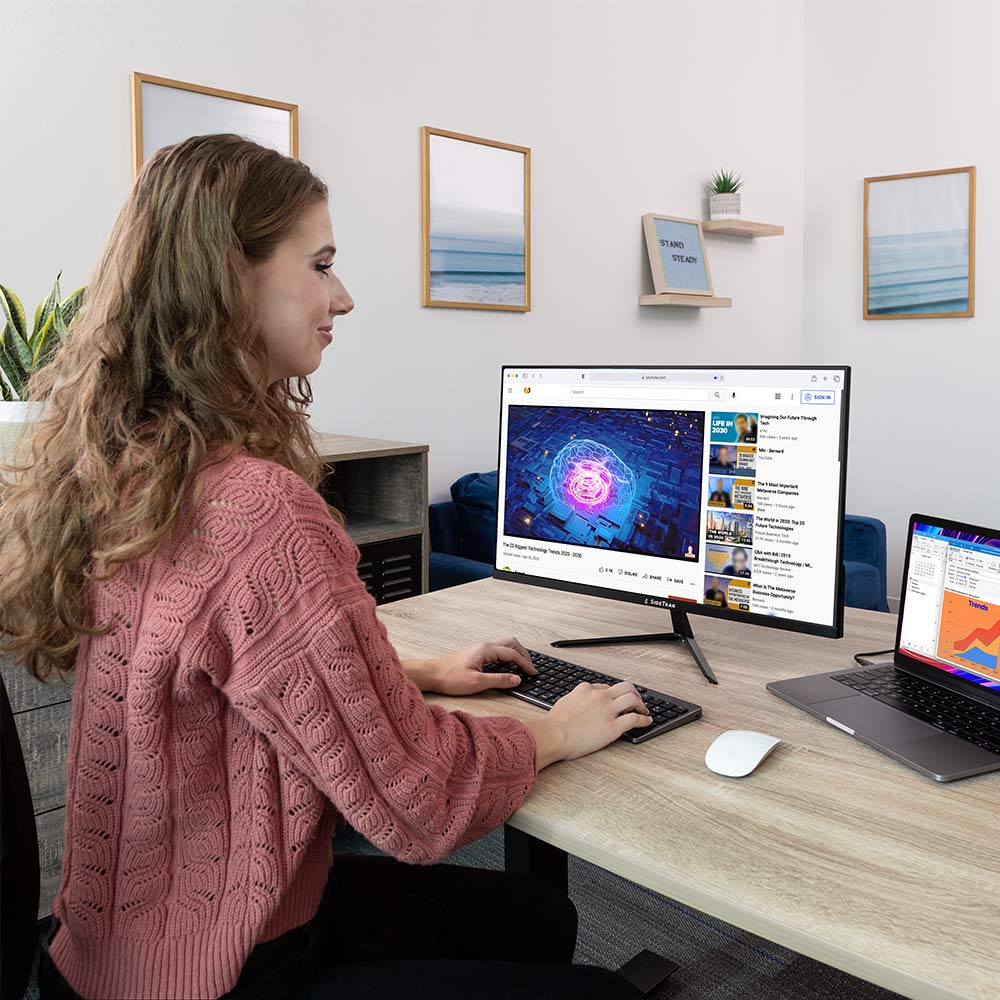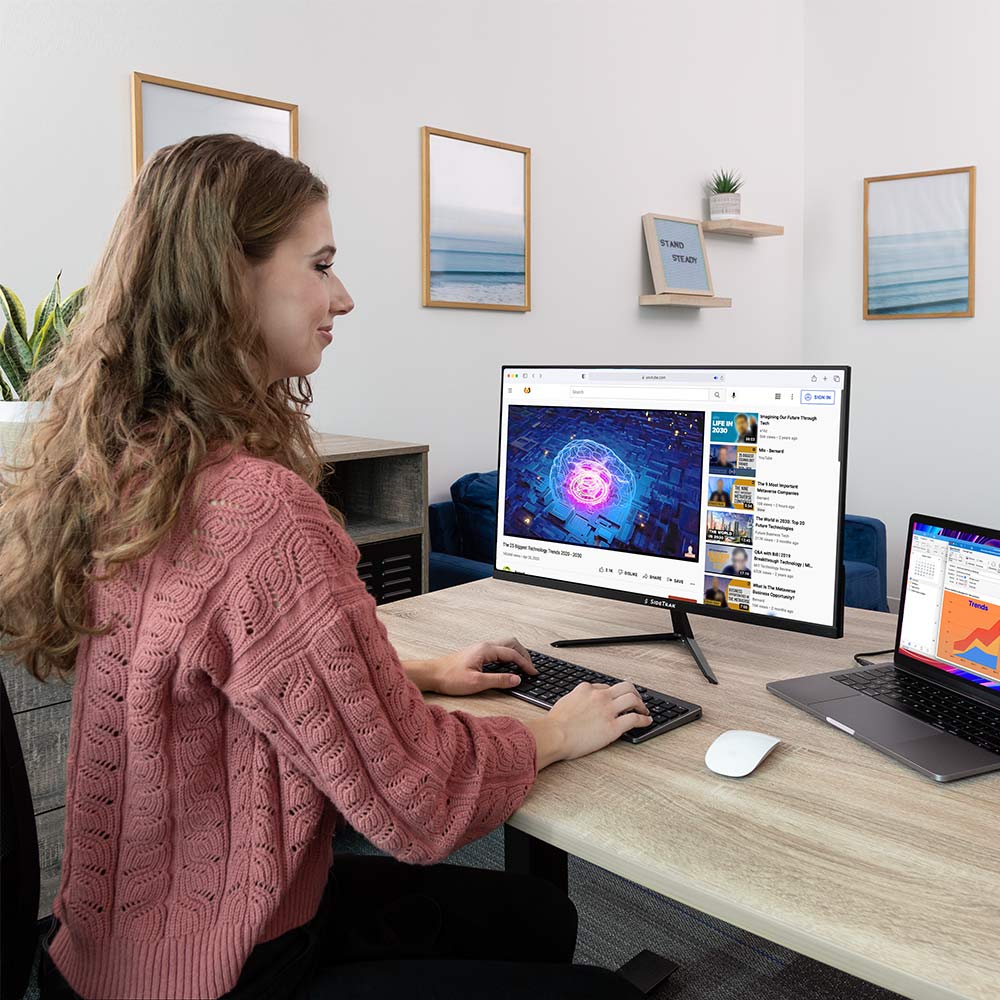 Expand Your Workspace
Style meets function with the sleek, edgeless design. Effectively eliminating the display's bezel on three sides allows you to create an immersive, yet expansive dual-monitor experience for any movie or game.
Immersive Viewing Experience
The HD LED matte screen with VA technology provides a detailed, smooth, and realistic image whether for work or play.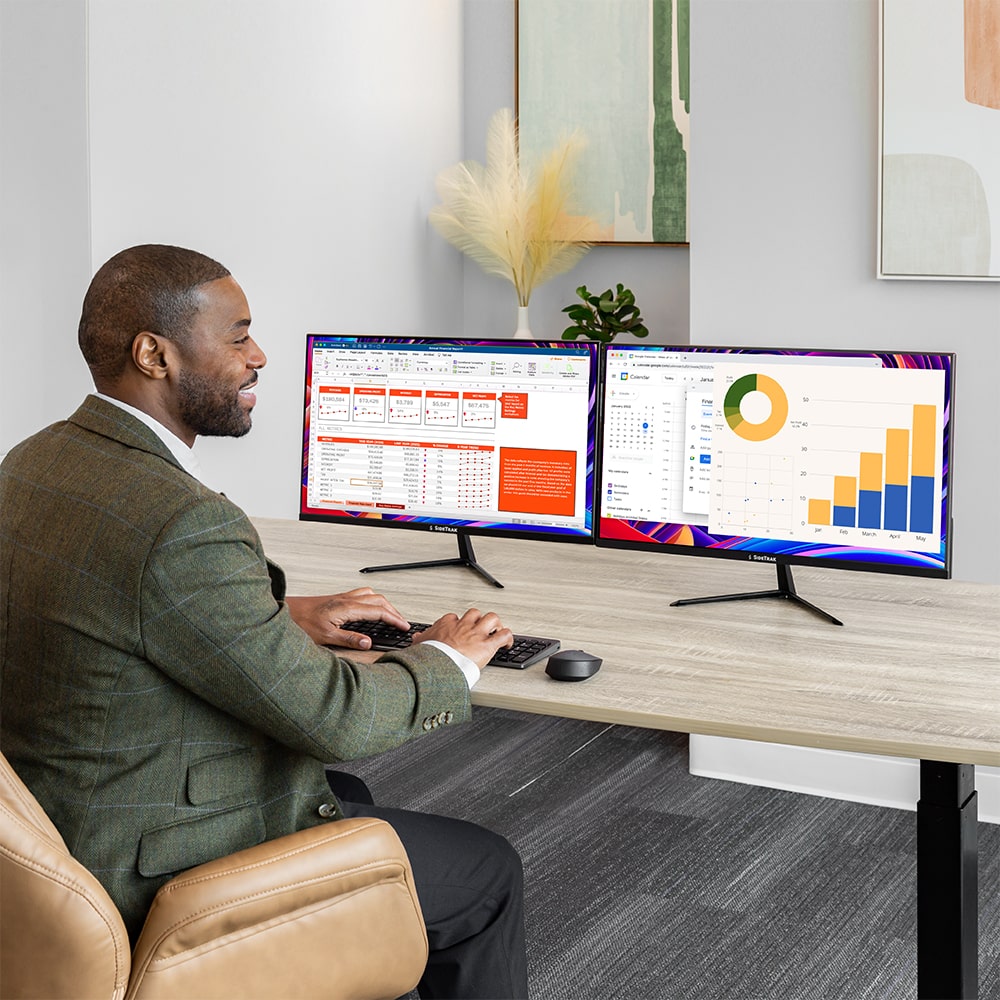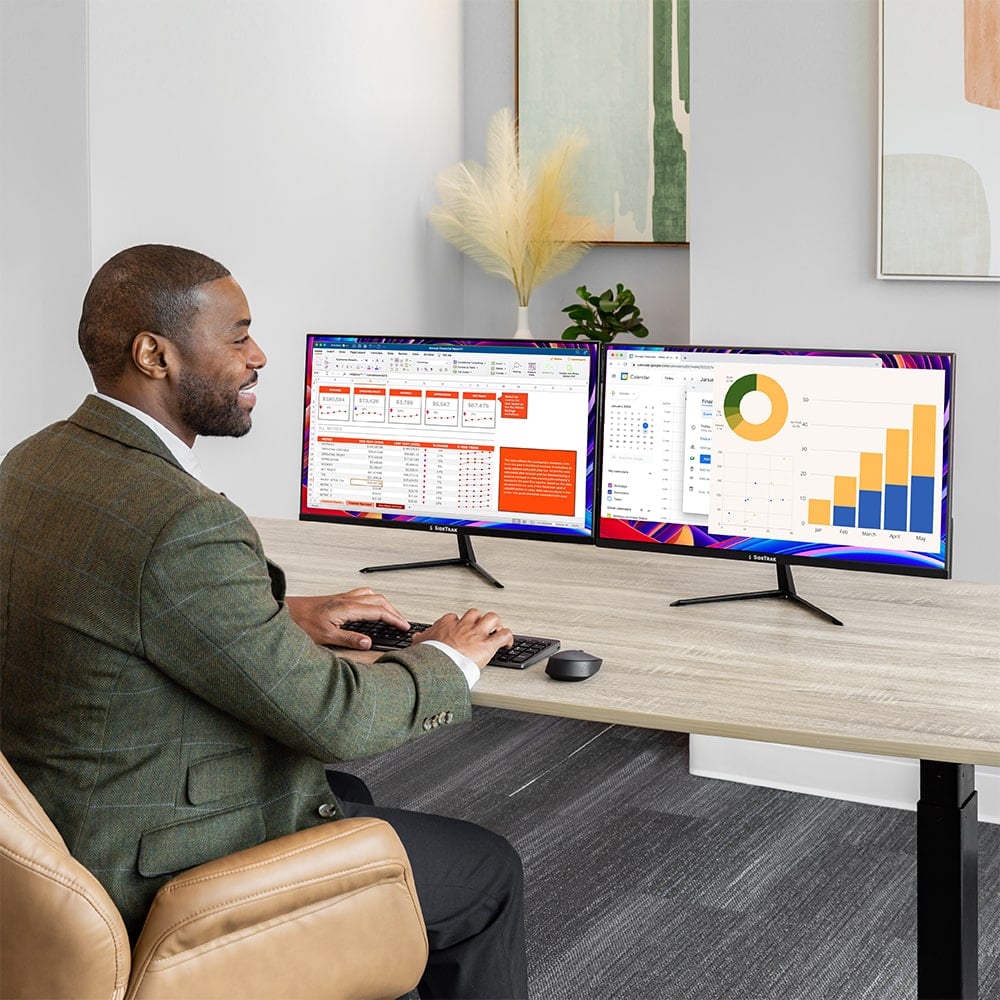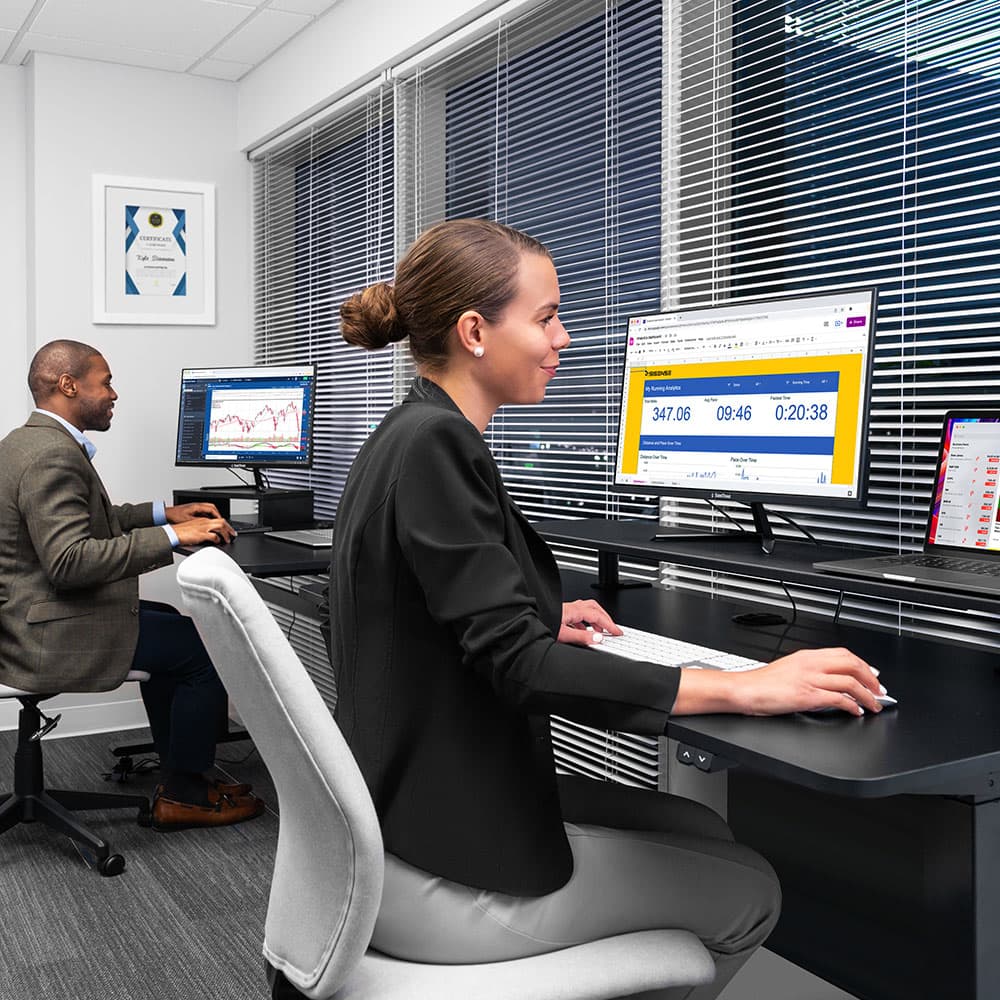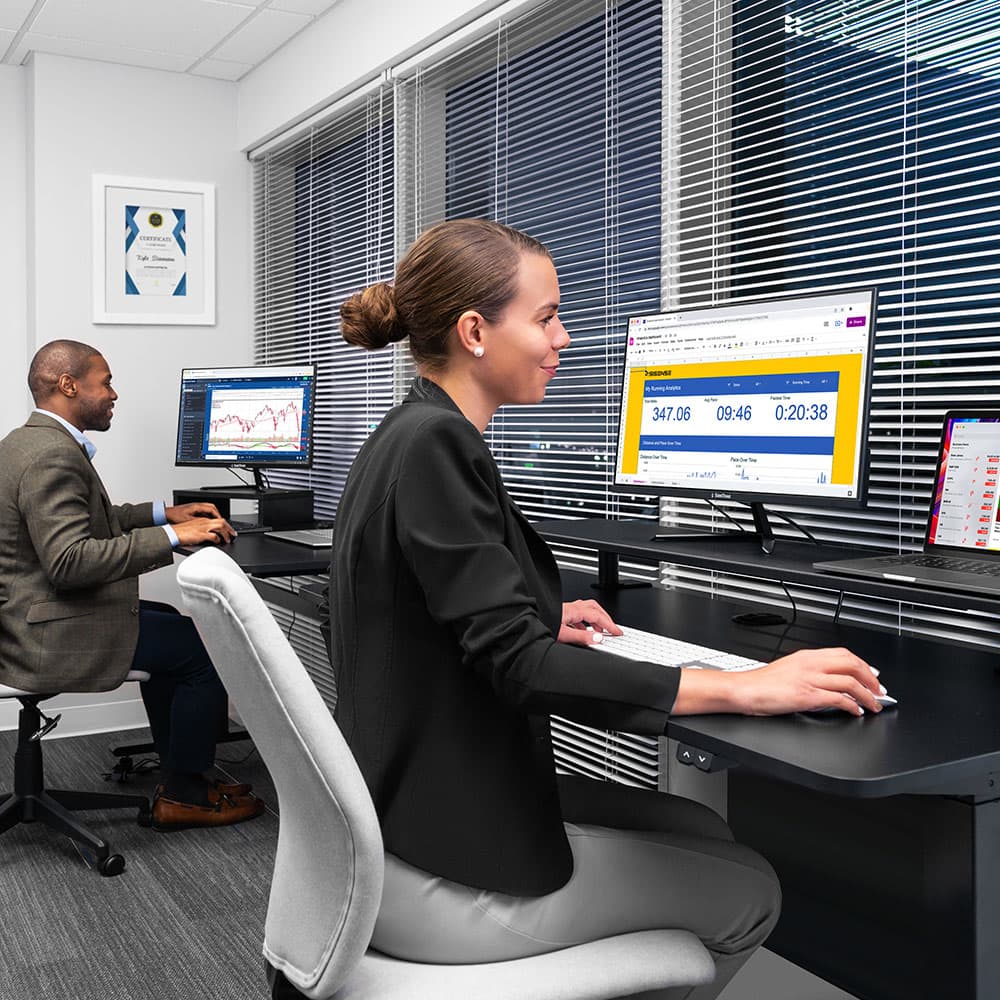 Edgeless Design
Sleek, slim, edgeless desktop monitor designed to customize your space and bring your work to life.
Eye-Saving Mode
Reducing blue light emissions enhances your viewing comfort. Read, edit, plan, and play for as long as you like without unnecessary eye strain and fatigue.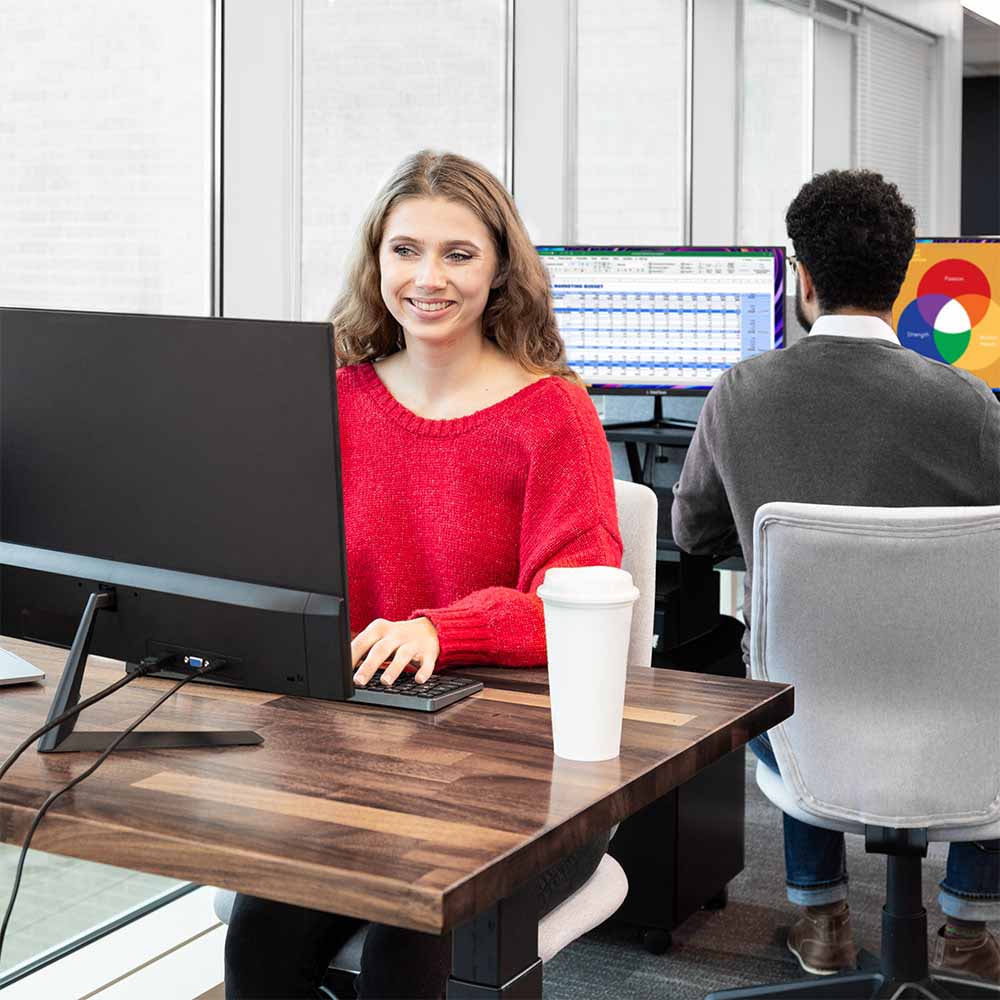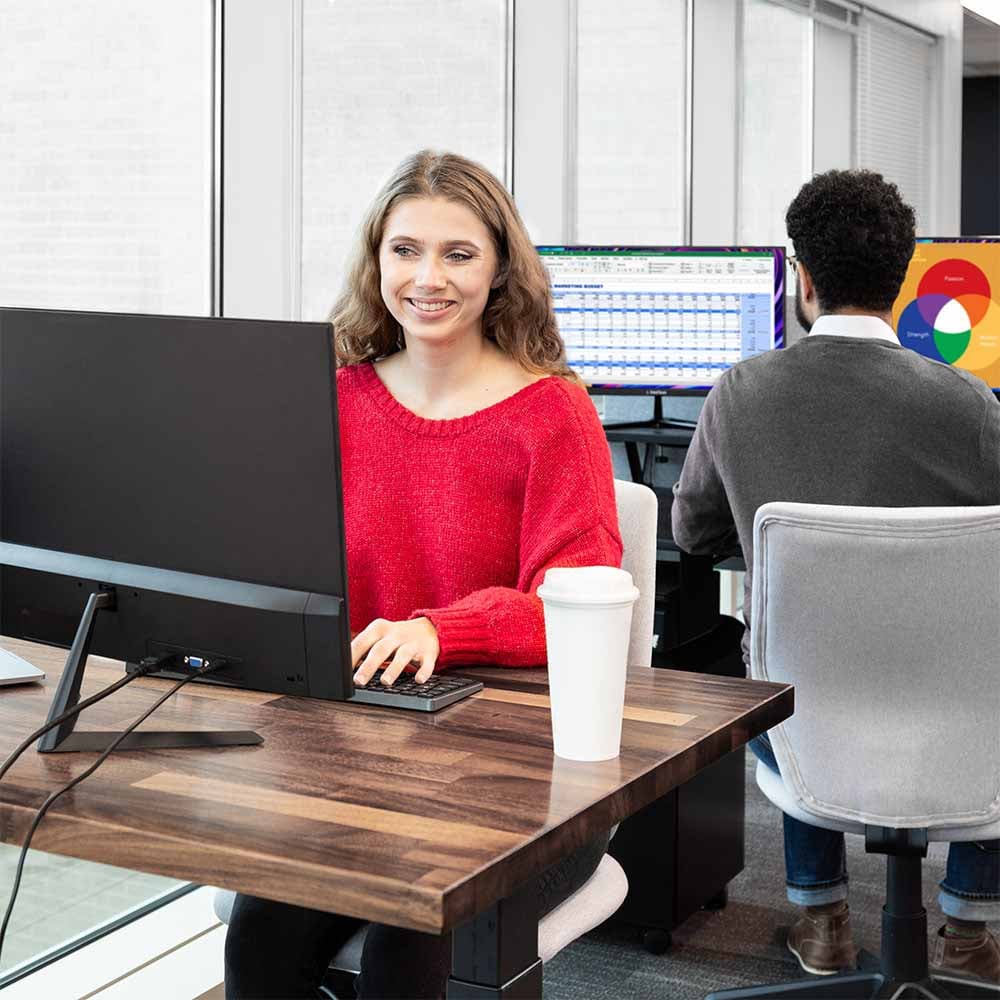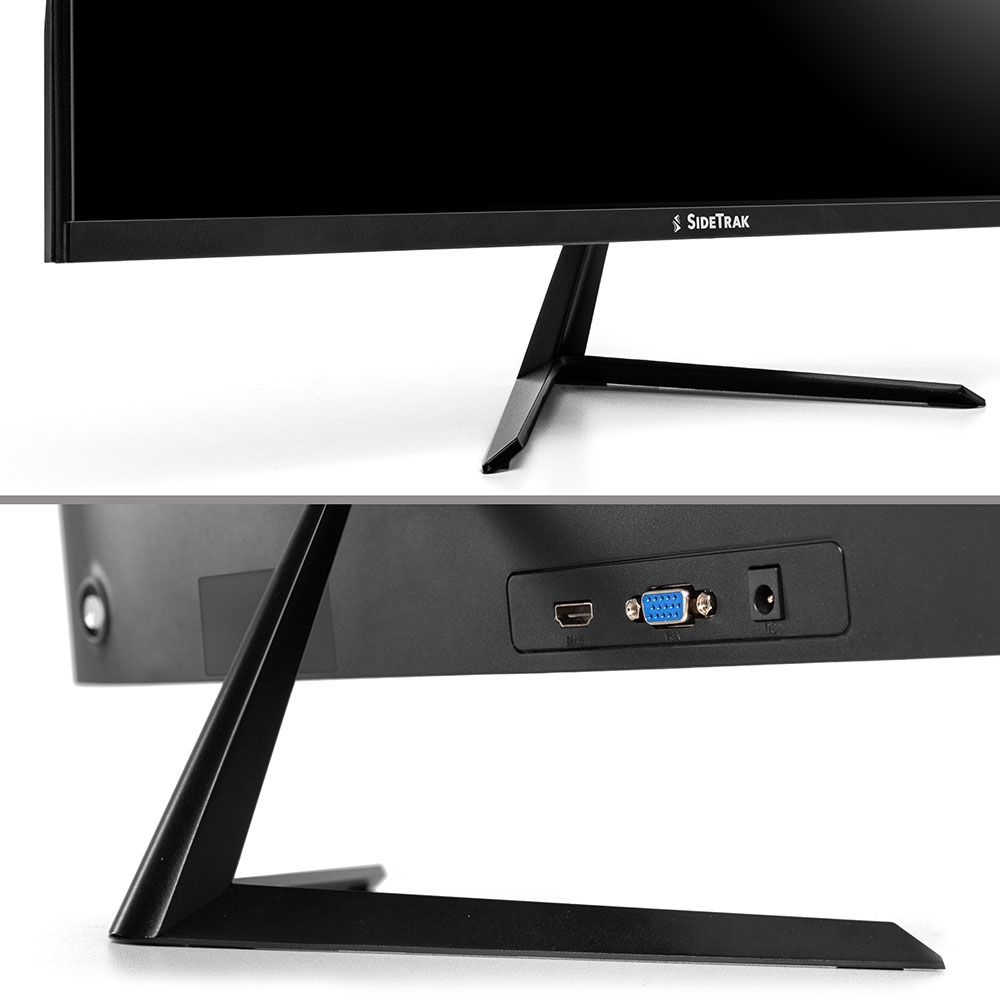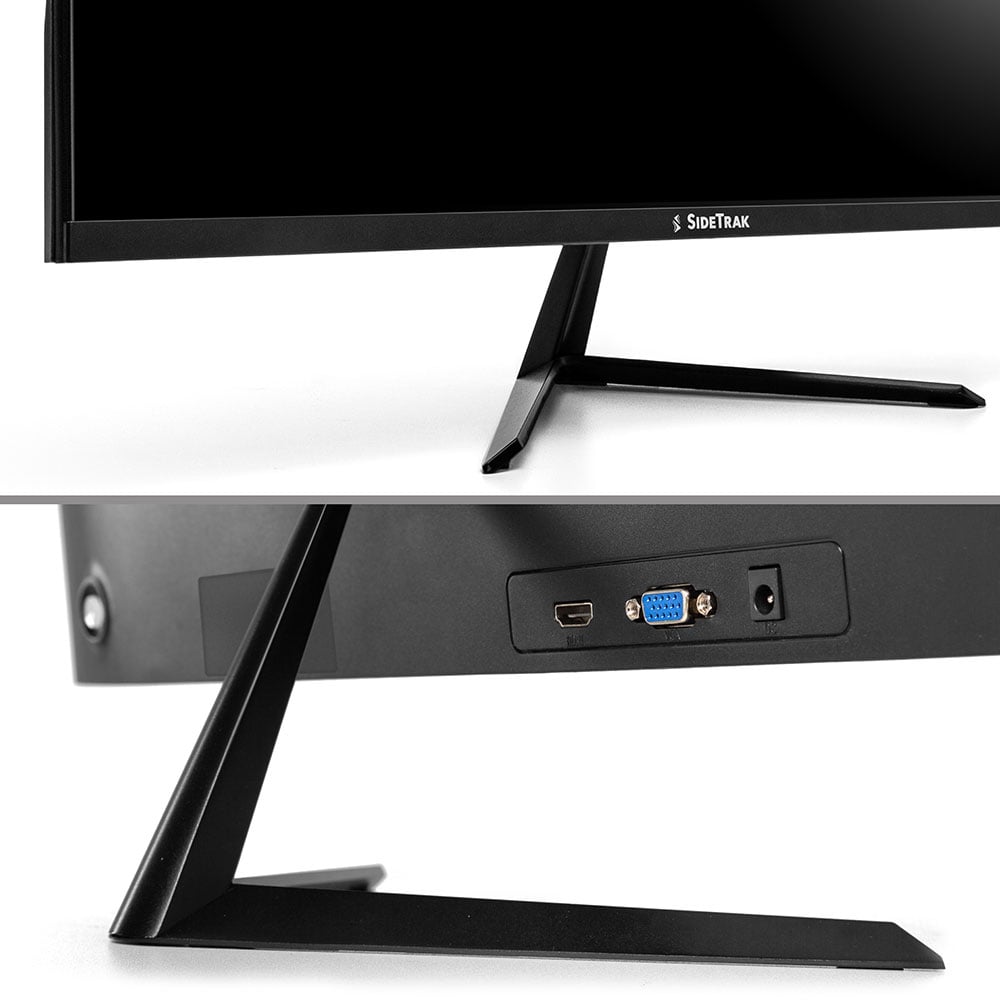 Unique Features
The edgeless monitor enhances your office or entertainment area as a standalone HD LED monitor, a large secondary laptop screen, or a seamless dual desktop monitor. Explore the features that make SideTrak Vital unique.