Dual-Screen Productivity Booster
SideTrak Portable Monitor

Increase productivity and efficiency by working on two screens; easily attach SideTrak to your laptop to give you a dual-screen experience that effortlessly travels with you!
Excellent Customer Service
---
Simply attach, slide, and plug in to get your workstation set up!


SideTrak attaches to your laptop with device safe metal plates for you to easily place and remove SideTrak whenever you want.


Slide out with the dual sliding tracks, built to fit perfectly to most computer sizes and to adjust to your preference.


SideTrak is powered by one cord, USB-C or USB-A. Plug in and you'll be ready to work in seconds!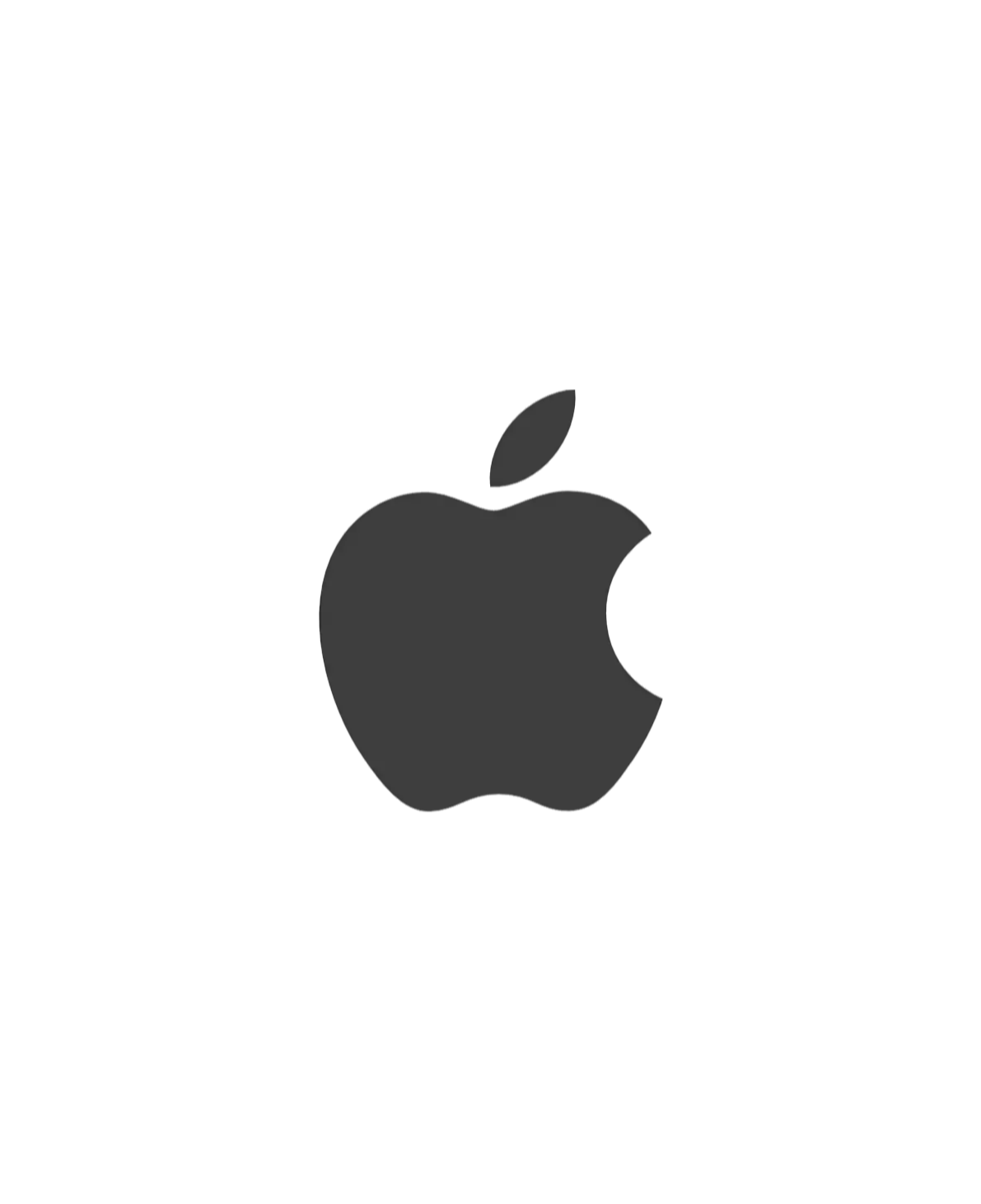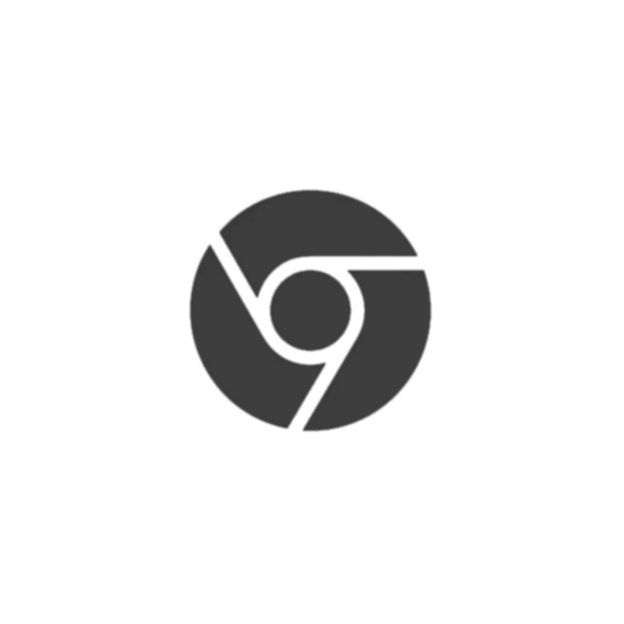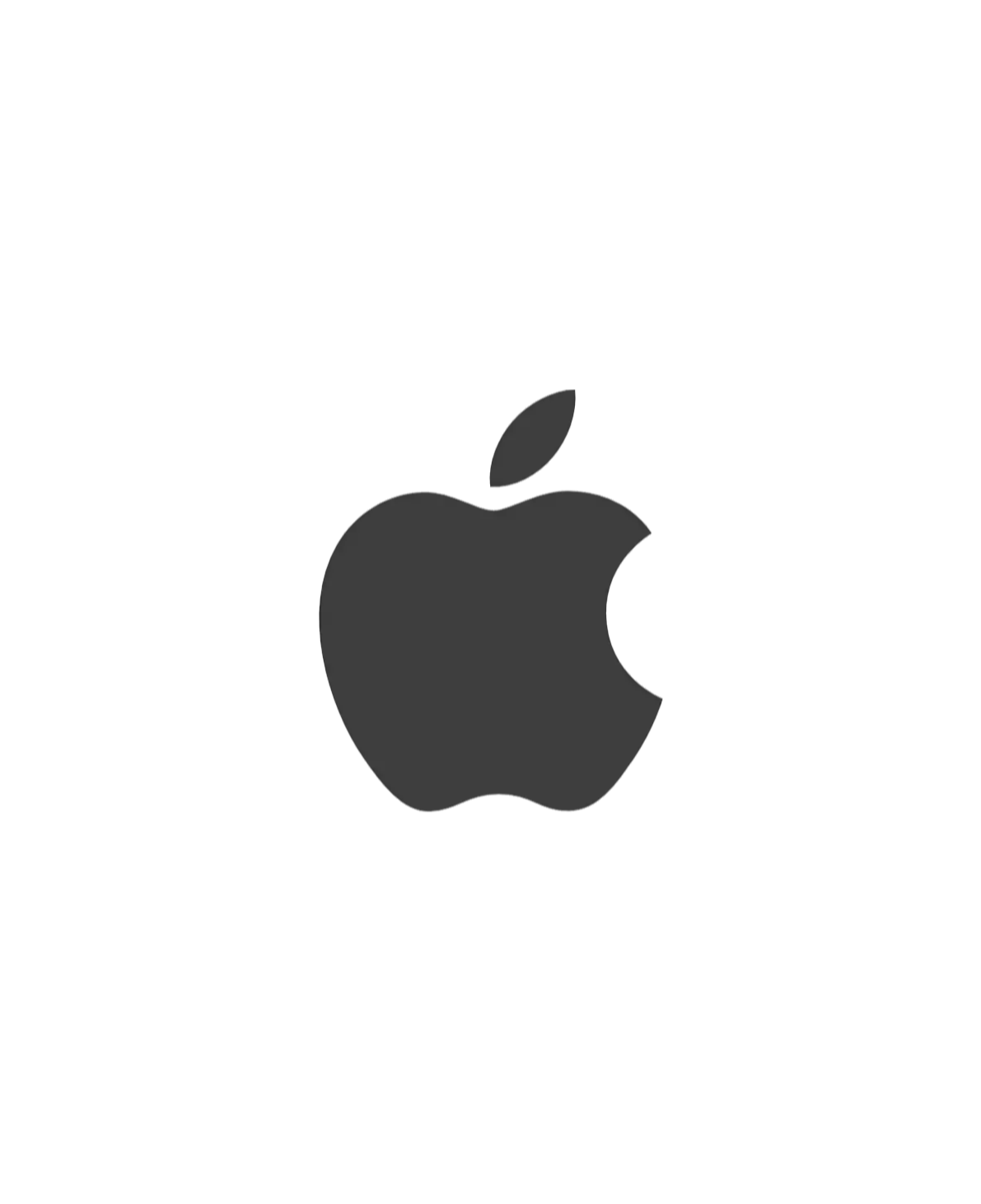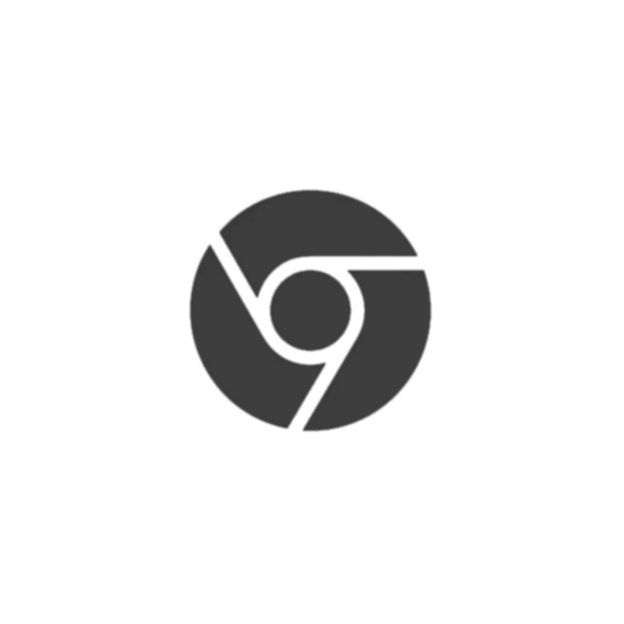 EXCELLENT CUSTOMER SERVICE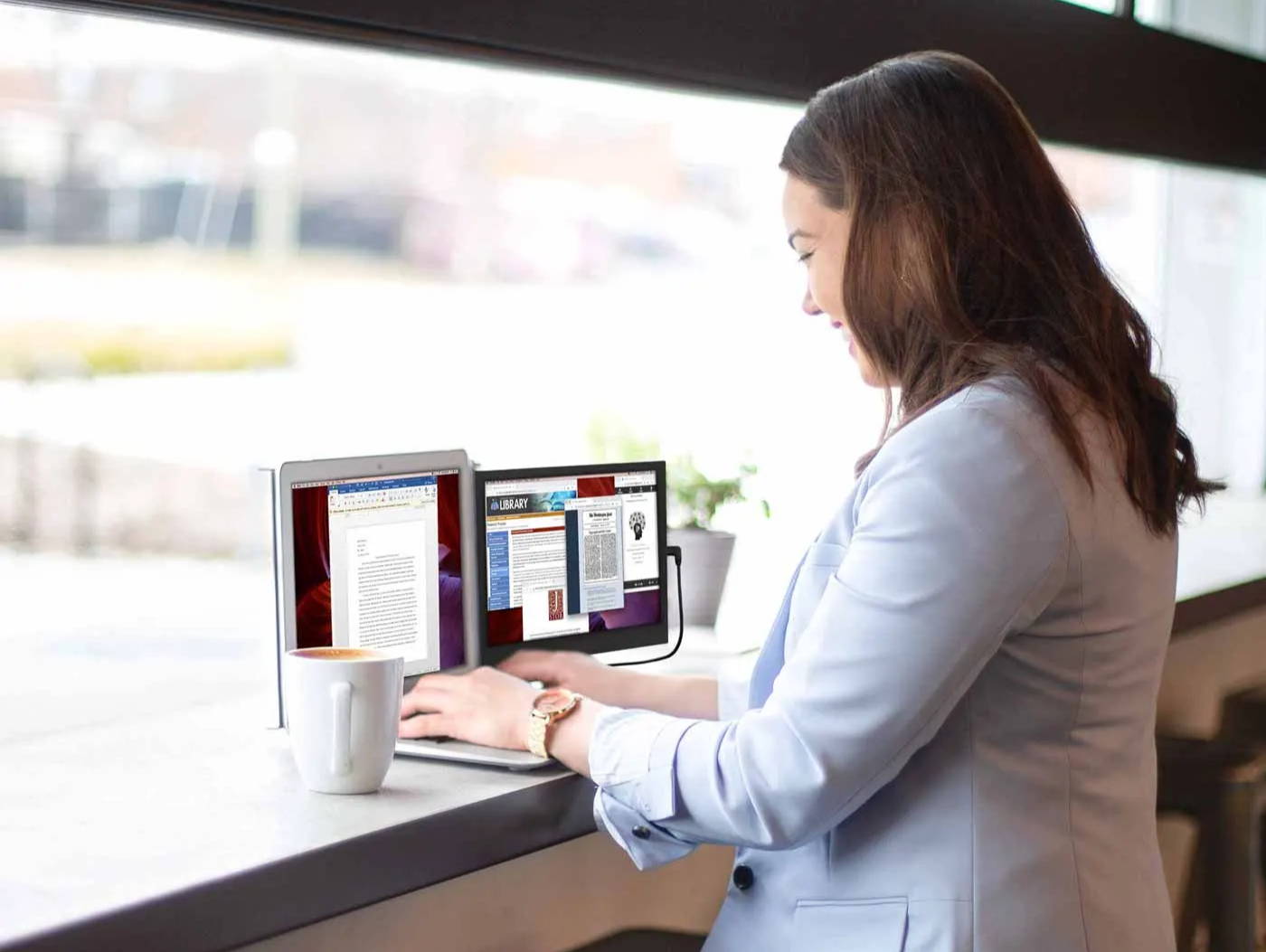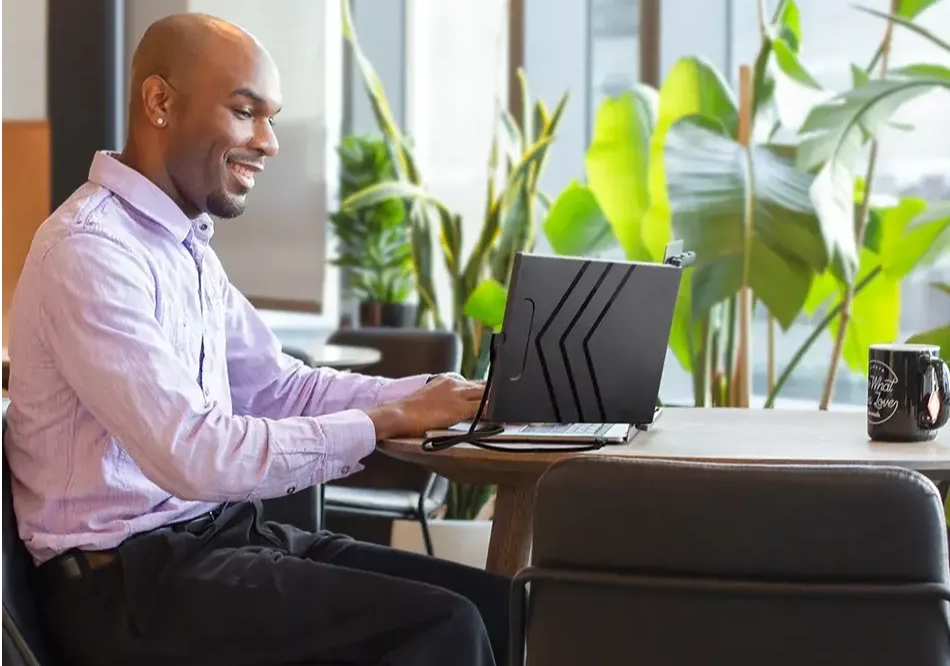 Experience Easier Remote Work
---
SideTrak is the perfect productivity solution for everyone who works on the go.


Studies show that having multiple monitors can increase productivity by 24%.


Work smarter - not harder! Save 4+ hours every week just by adding a second screen to your laptop setup.


Whether you are working in an office, coffee shop, airport, or at home, this second screen for your laptop is a must-have!
---
Switching between tabs can be very frustrating. Think about how much easier it will be to work without all the extra clicking back and forth between tabs.


With two monitor, not only can you end the tab war you can also become a master at multitasking.


We are confident SideTrak will change the way you work, shop, stream, and more!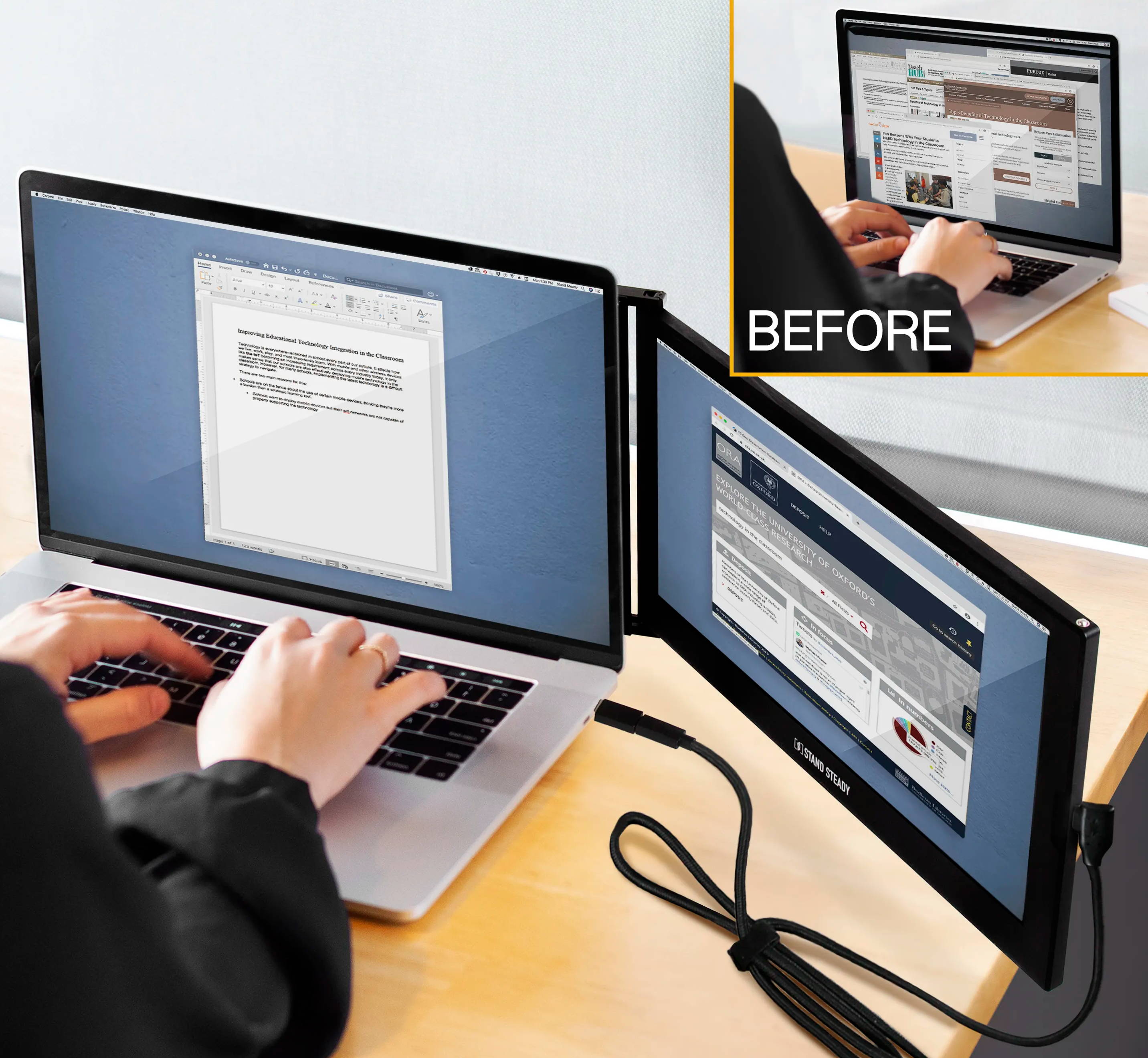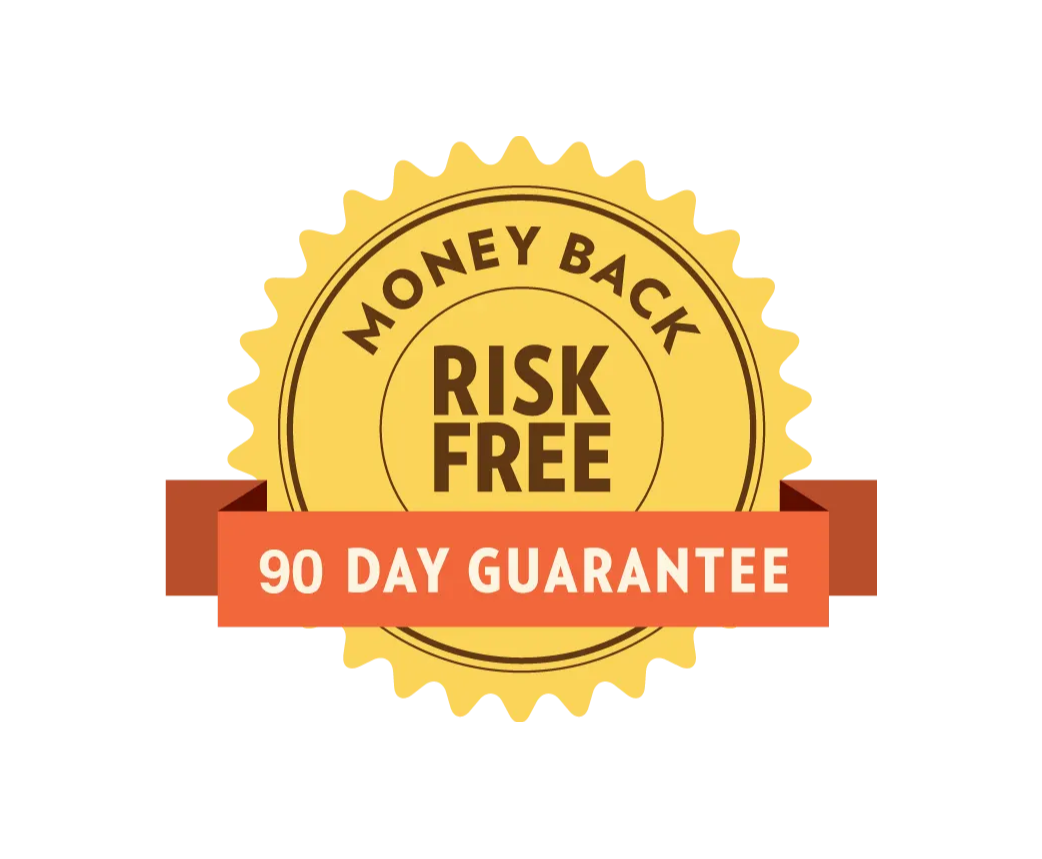 ---
With our risk-free 90-day guarantee, you may return any SideTrak product within 90 days of the date of purchase. Simply get in touch with us.
Your money will be refunded in full via the original form of payment within 2-3 business days upon return receipt of your SideTrak product.
"I've been using SideTrak for a week now and it has been an absolute game-changer for me. The instructions were easy to follow, and installation a breeze... I've gotten a lot more use out of the SideTrak than I imagined- such as when I'm lounging in my backyard, kitchen, living room, pool- anywhere outside of the room in my office, the possibilities are endless! I'm all about efficiency and maximizing my time and the SideTrak has contributed largely in those areas. Thank you"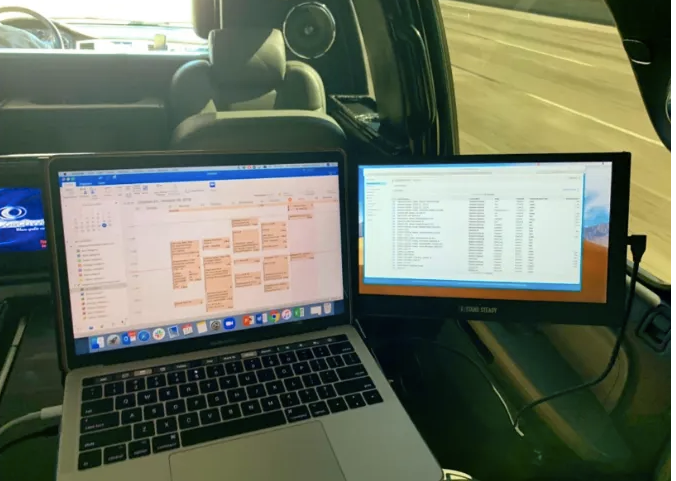 "This product is great and makes working remotely so much better. I have 2 monitors at my office desk and I am simply not as fast and efficient when I work from home or while traveling only using my laptop. This second screen is an easy way to get that second monitor back. Pair it up with a wireless mouse and keyboard and it feels like my office setup from anywhere I work."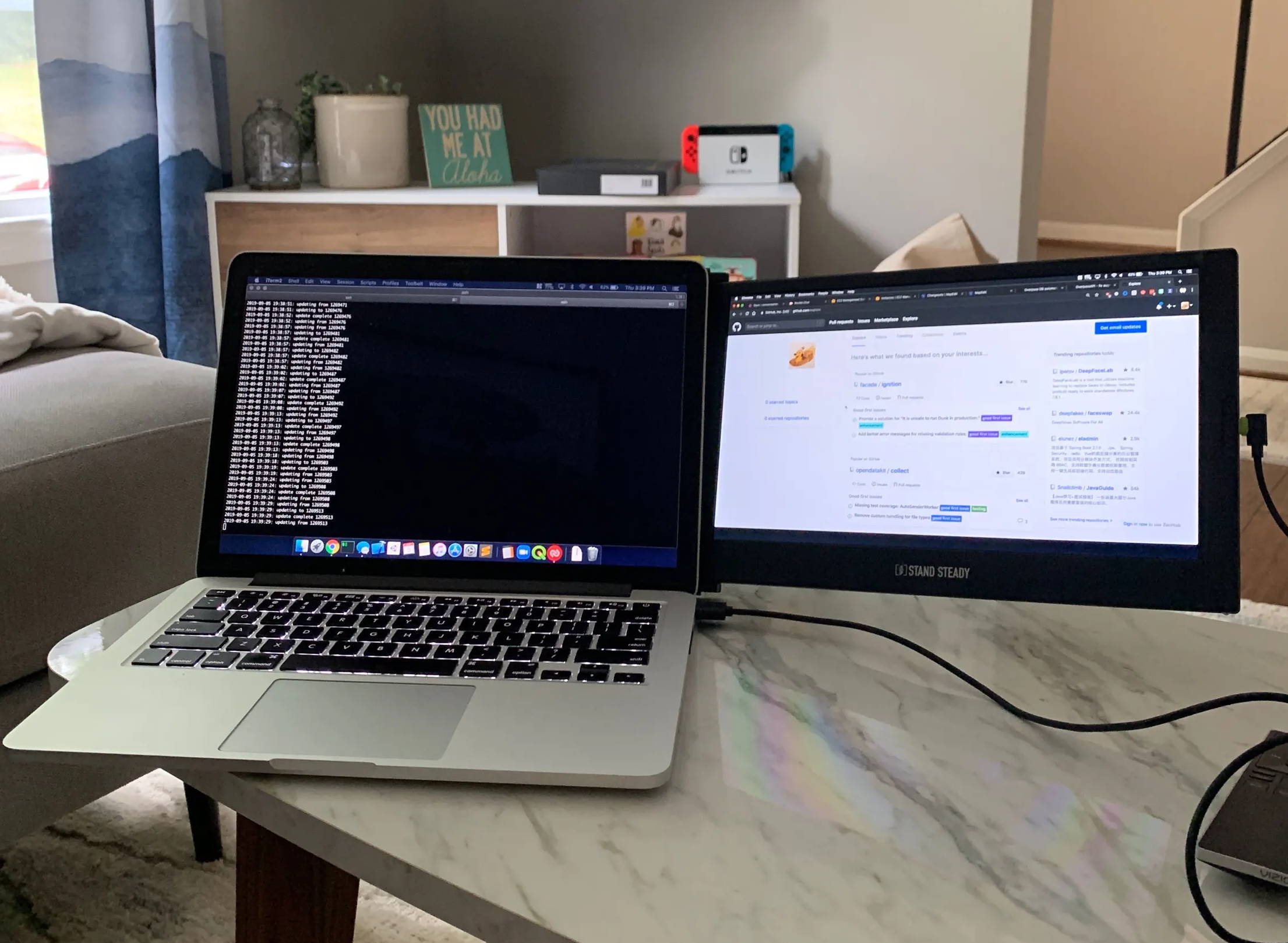 "I love the display. My work provides a laptop with a small screen, so multitasking is a pain. I am constantly closing windows by mistake and losing my work. Now I have two screens when I travel. I can now easily use my laptop for work presentations and demos. The SideTrak set up easily in about 5 minutes. The display quality is better than the laptop. They also included extra magnet mounts so my wife can use it too. It's way cheaper than a desktop docking station and display, and way more portable. It's great. I love it."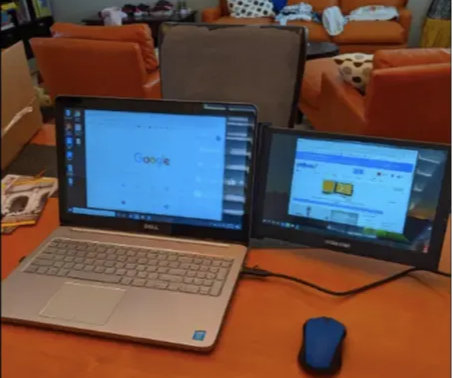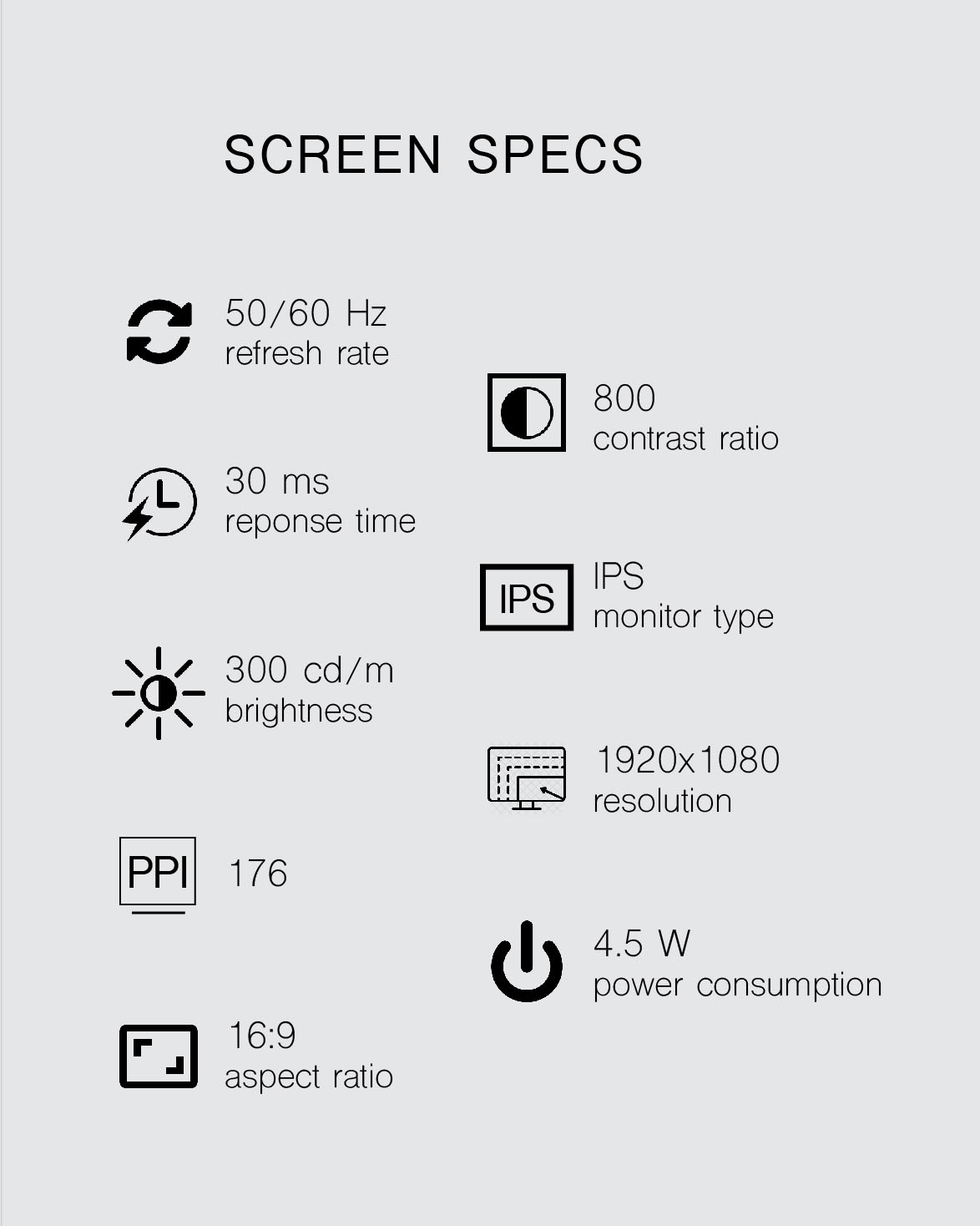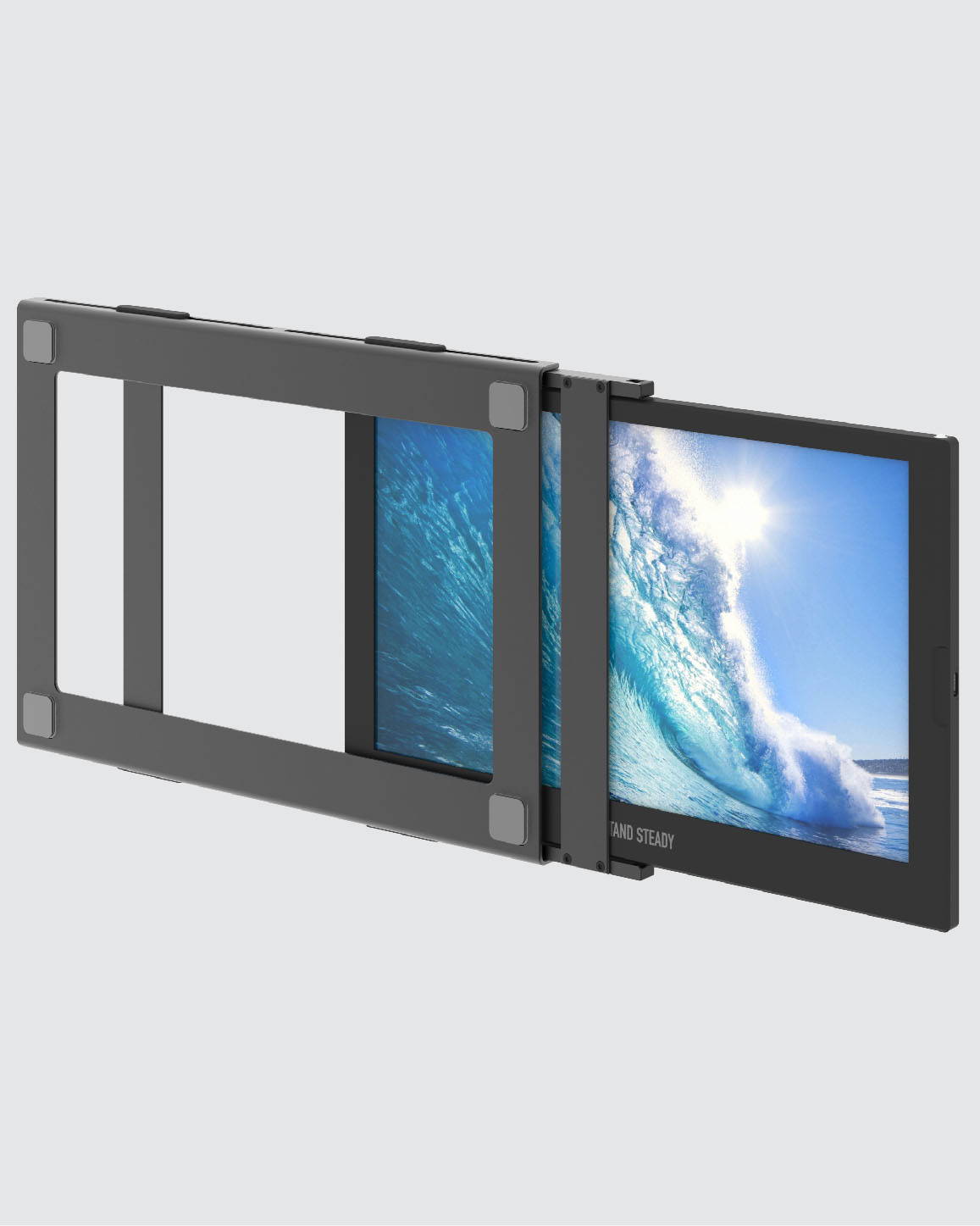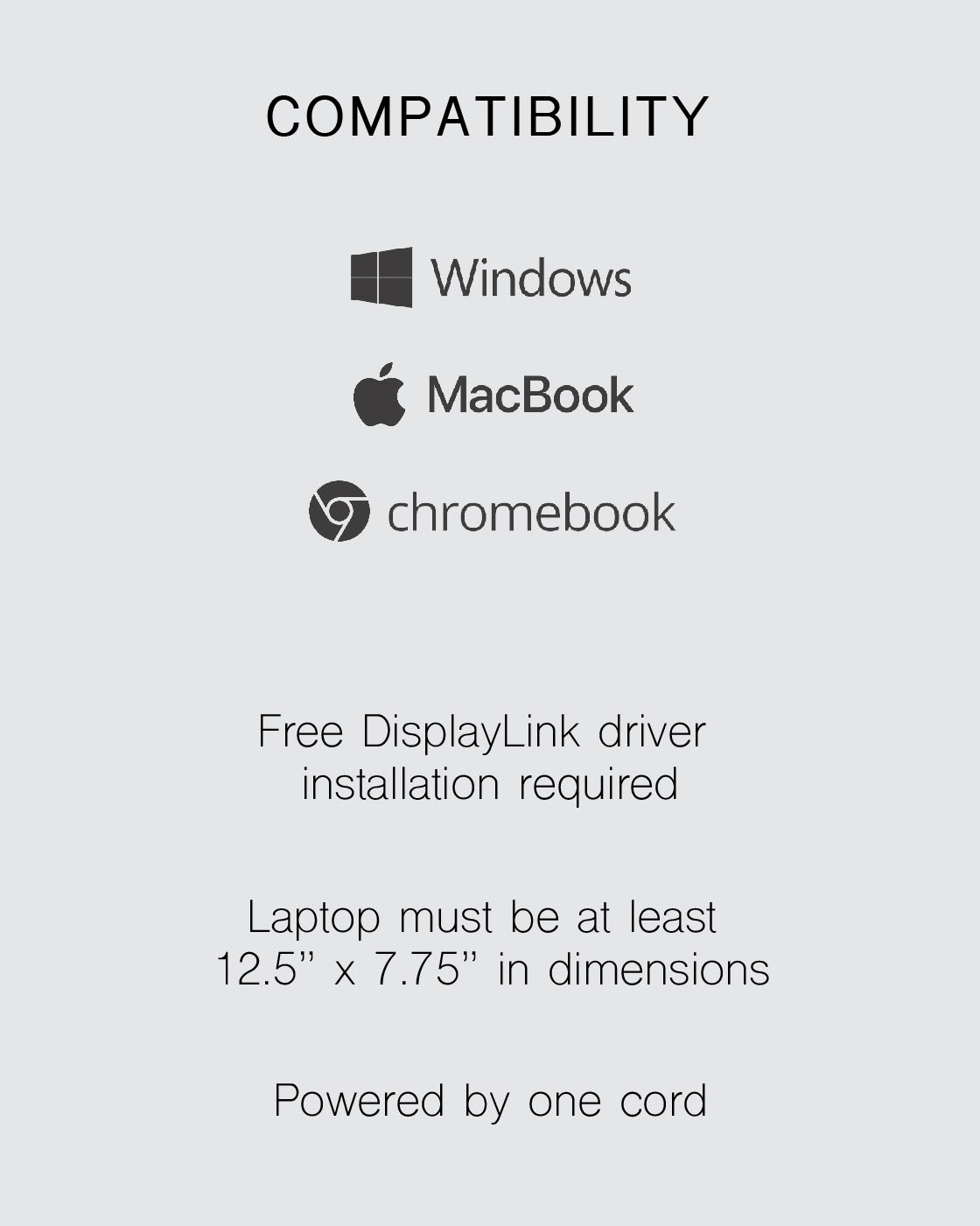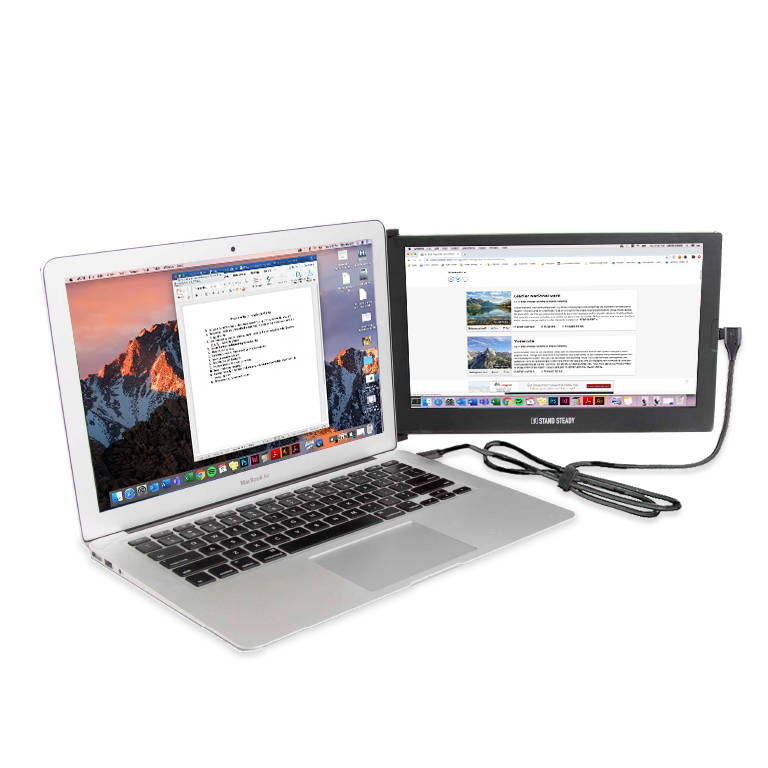 You can slide out SideTrak to its full extent to have a better view of your work.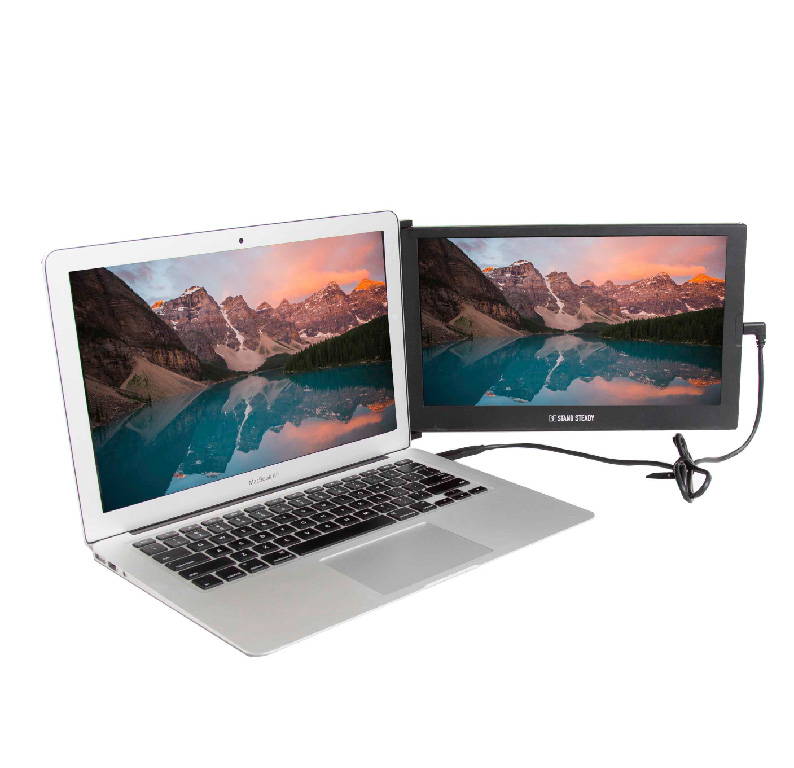 Set you your SideTrak to mirror your work.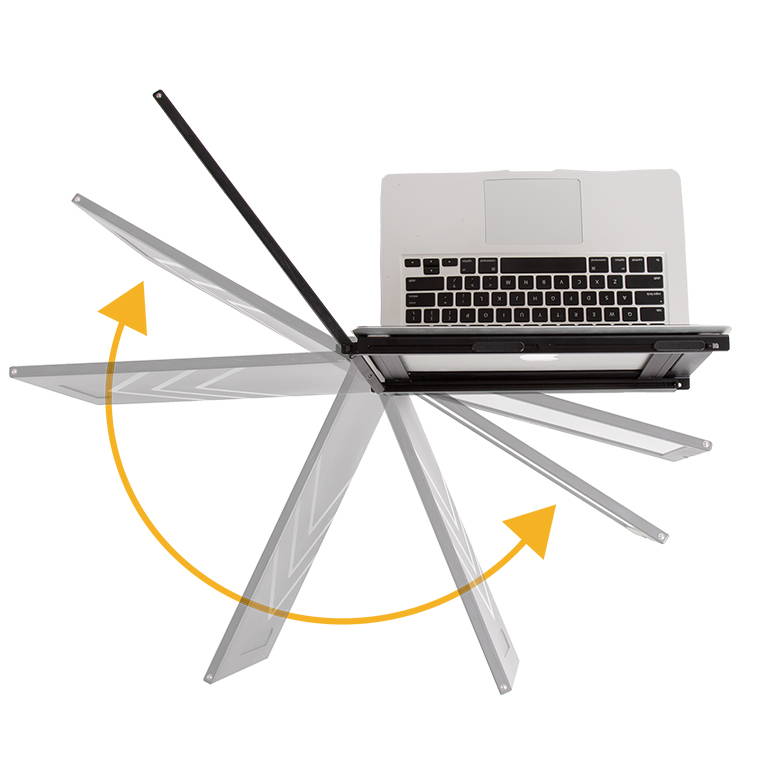 Rotate your SideTrak 180 to share your screen with others.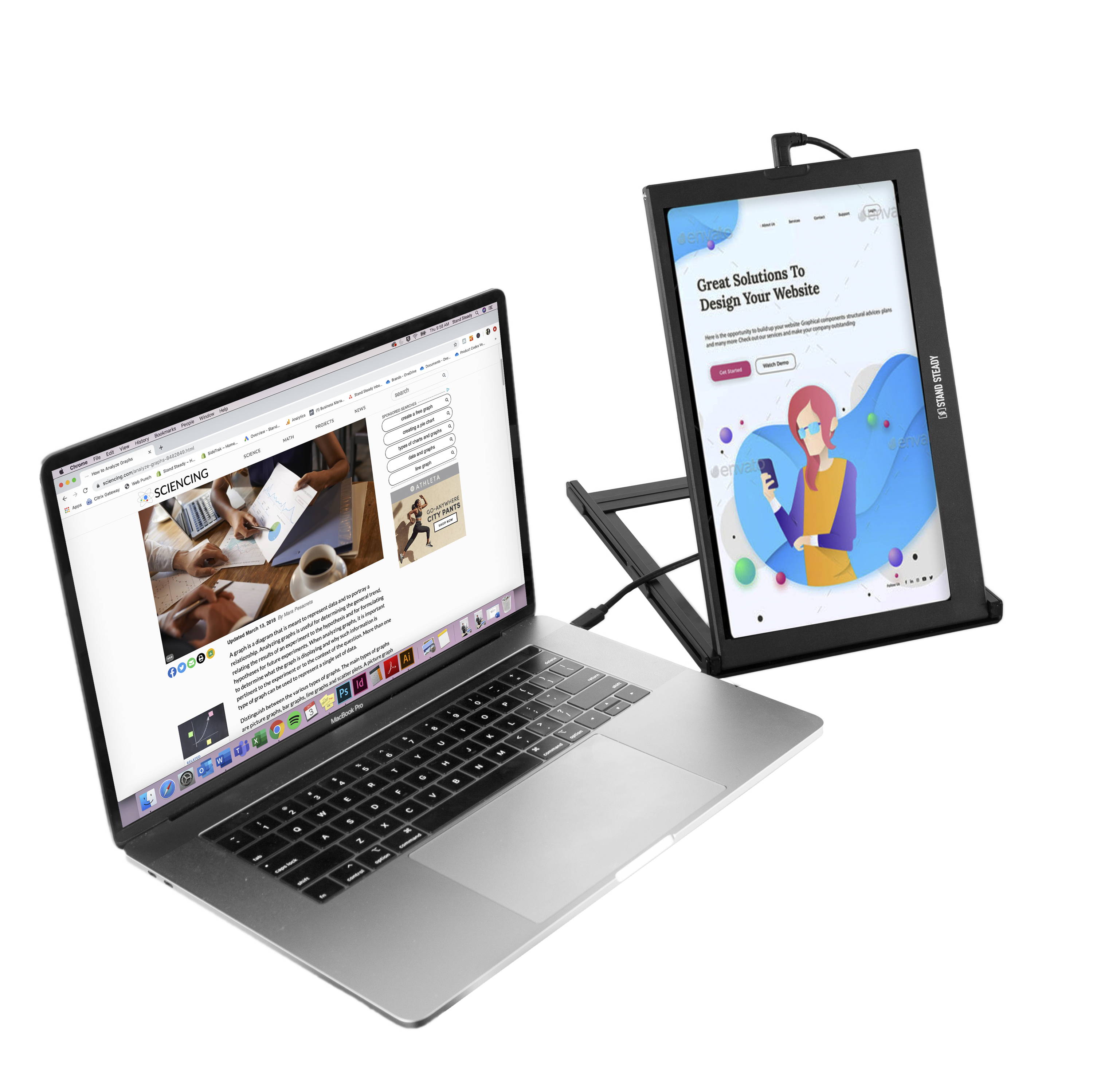 Use the sliding track to set up your monitor in a portrait view.
Love your work, wherever you work!